Little cuttlefish (Sepiola atlantica)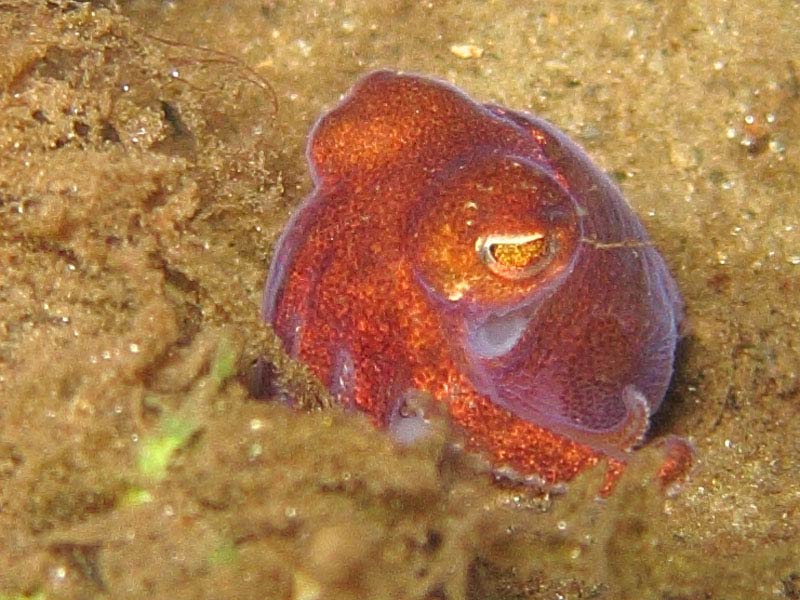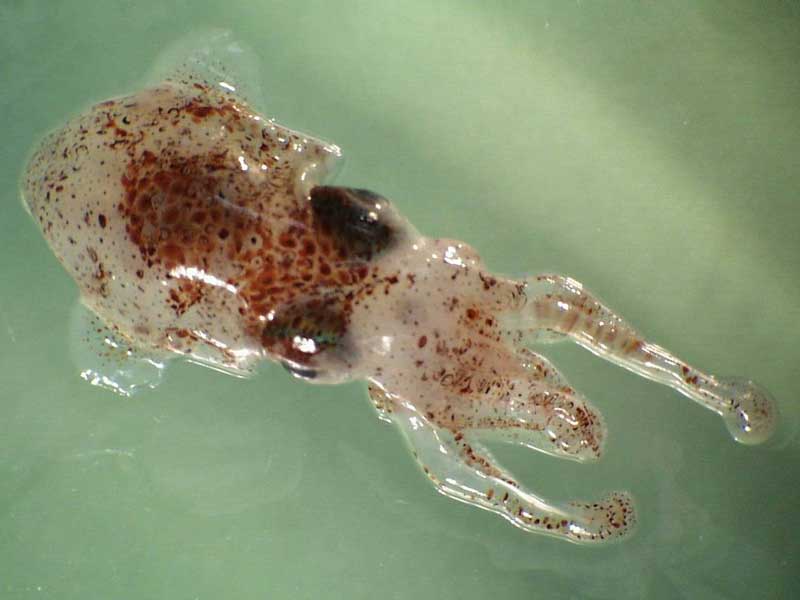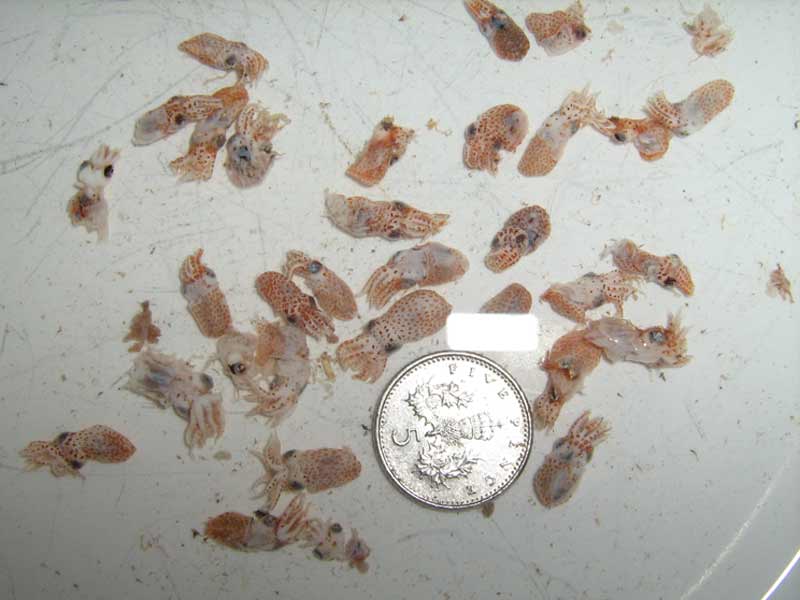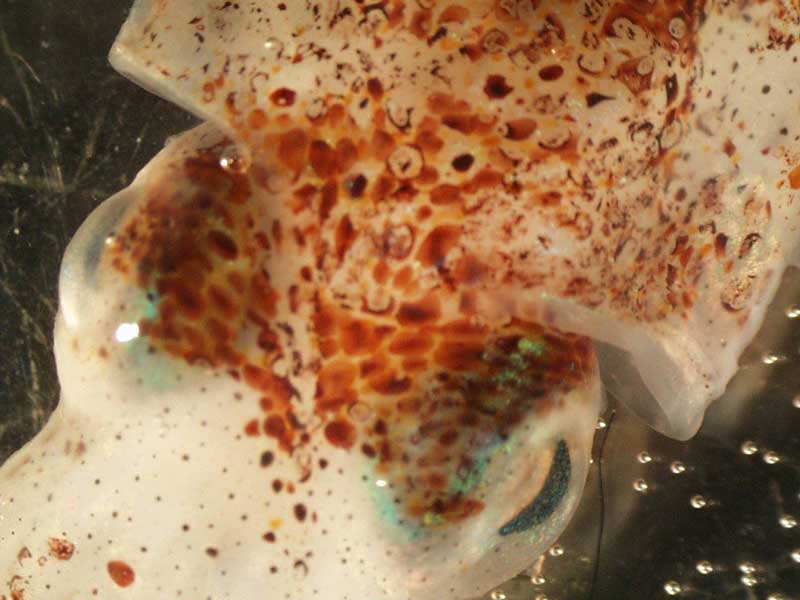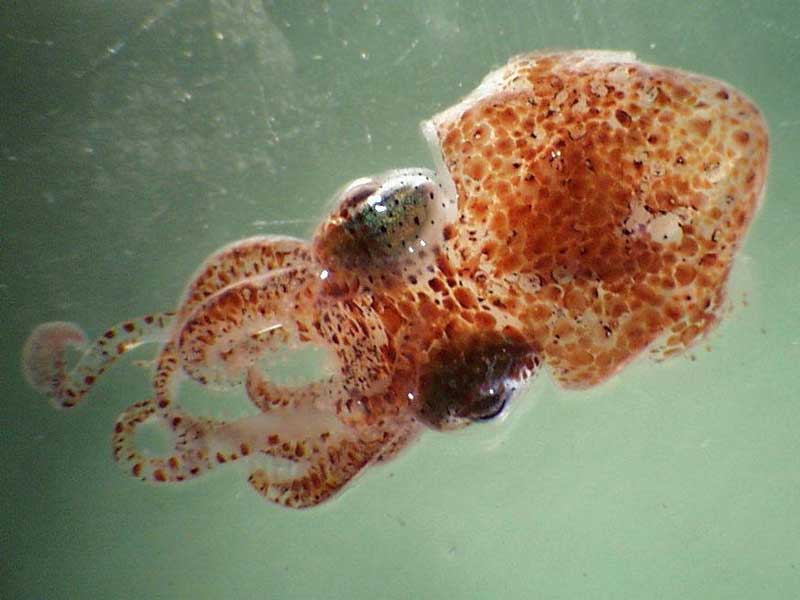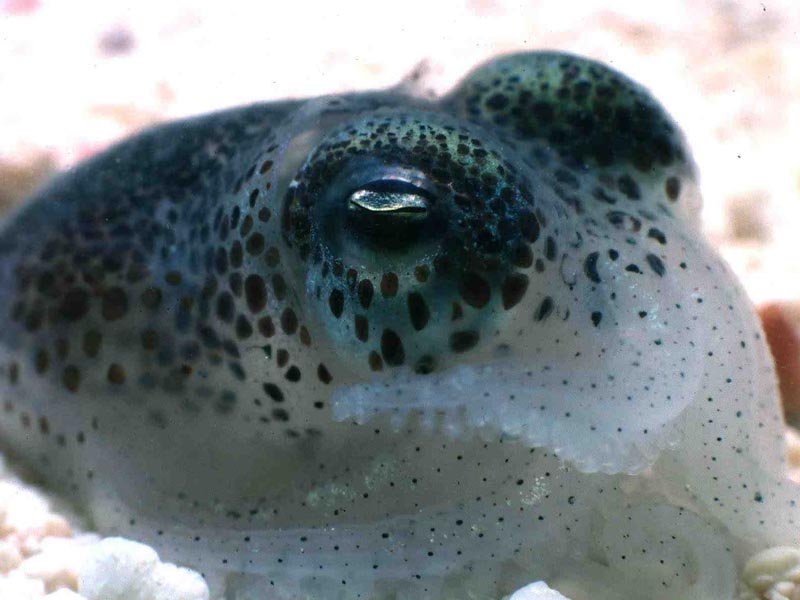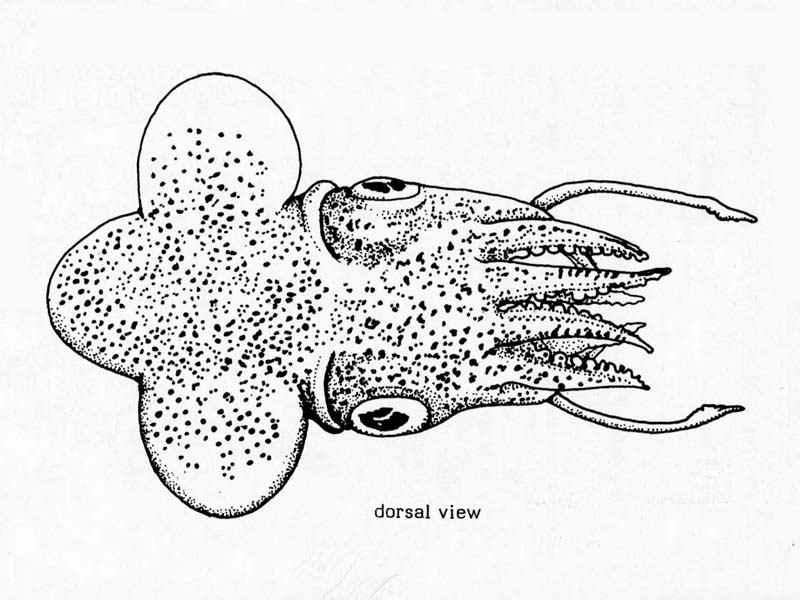 Researched by
Emily Wilson
Refereed by
Admin
Authority
d'Orbigny [in Férussac & d'Orbigny], 1839–1842
Other common names
-
Synonyms
-
Summary
Description
A plump, rounded cuttlefish small in size of up to 6 cm, with rounded fins that do not run along its entire length. The colour varies from black-brown to pale dorsally and pale ventrally. It is rarely striped.
Recorded distribution in Britain and Ireland
Found around much of the English and Scottish coastline and in a few locations in Wales. Also found to the east and south coasts of Ireland.
Global distribution
Northeast Atlantic Ocean; from Iceland and Norway to Northwest Africa.
Habitat
Often found in rockpools, subtidally and offshore. Swims over or burrows in sand and gravel.
Identifying features
Dorsal mantle edge fused to head between eyes.
Tentacular clubs with 8 suckers in transverse rows.
Colour - very variable, black-brown to pale dorsally, usually pale ventrally.
Additional information
No text entered
Bibliography
Campbell, A., 1994. Seashores and shallow seas of Britain and Europe. London: Hamlyn.

Hayward, P., Nelson-Smith, T. & Shields, C. 1996. Collins pocket guide. Sea shore of Britain and northern Europe. London: HarperCollins.

Howson, C.M. & Picton, B.E., 1997. The species directory of the marine fauna and flora of the British Isles and surrounding seas. Belfast: Ulster Museum. [Ulster Museum publication, no. 276.]

Miramand, P. & Bentley, D., 1992. Concentration and distribution of heavy metals in tissues of two cephalopods, Eledone cirrhosa and Sepia officinalis, from the French coast of the English Channel. Marine Biology, 114, 407-414.

Roper, C.F.E., Sweeney, M.J. & Nauen, C.E., 1984. FAO species catalogue. Vol. 3. Cephalopods of the world. An annotated and illustrated catalogue of species of interest to fisheries. FAO Fisheries Synopsis, 125, 3, 277. Avaliable: http://www.fao.org/docrep/009/ac479e/ac479e00.htm

Yau, C. & Boyle, P. R., 1996. Ecology of Sepiola atlantica (Mollusca: Cephalopoda) in the shallow sublittoral zone Journal of the Marine Biological Association of the United Kingdom, 76, 733-748.
Datasets
Citation
This review can be cited as:
Wilson, E. 2008. Sepiola atlantica Little cuttlefish. In Tyler-Walters H. and Hiscock K. Marine Life Information Network: Biology and Sensitivity Key Information Reviews, [on-line]. Plymouth: Marine Biological Association of the United Kingdom. [cited 11-12-2023]. Available from: https://www.marlin.ac.uk/species/detail/1103
---
Last Updated: 17/04/2008