Stout bobtail (Rossia macrosoma)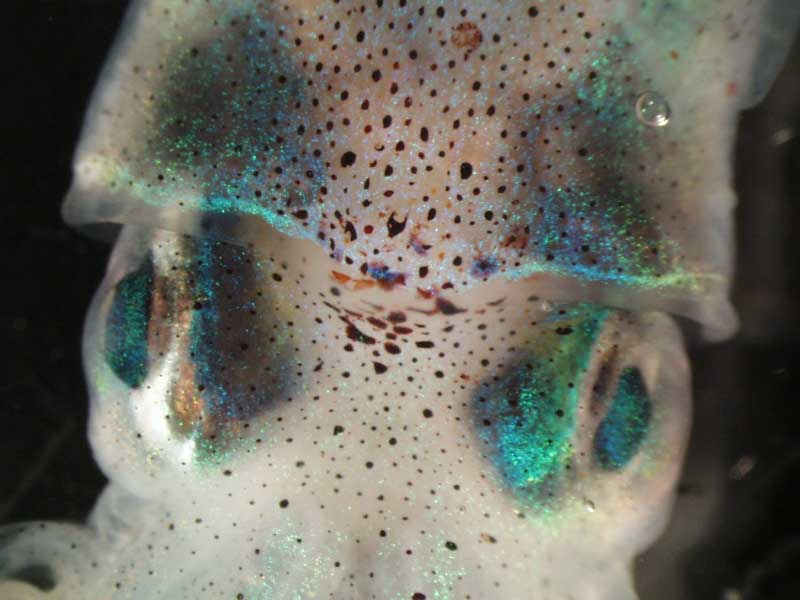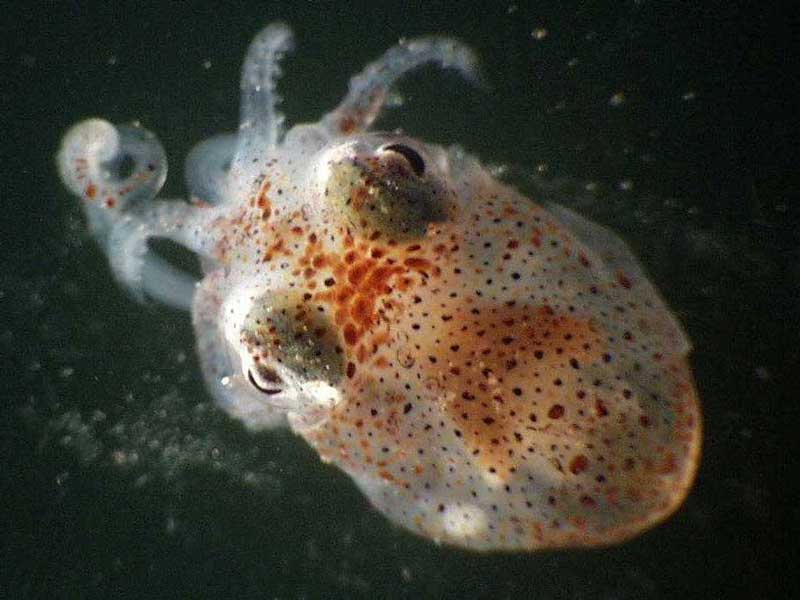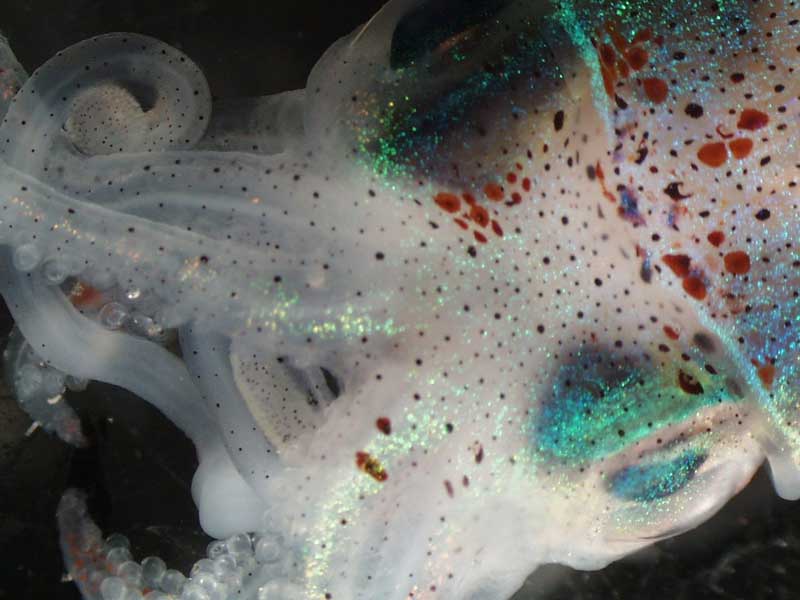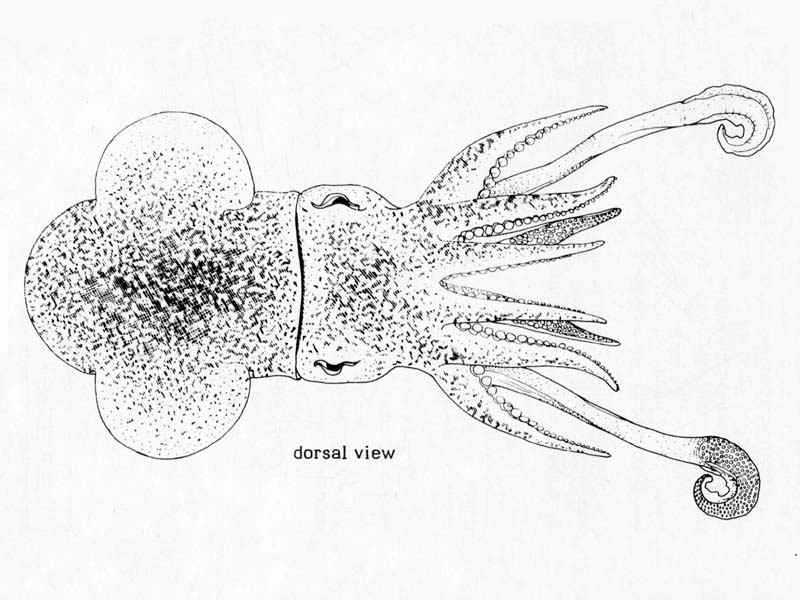 Researched by
Emily Wilson
Refereed by
Admin
Authority
(Delle Chiaje, 1830)
Other common names
-
Synonyms
-
Summary
Description
Rossia macrosoma is a small cephalopod of up to 6 cm in length. The body is ovoid with short rounded fins. The dorsal mantle edge is not fused to the head, but instead has a continuous, well-marked lip.
Recorded distribution in Britain and Ireland
Found mostly on southern coasts of Britain.
Global distribution
Eastern Atlantic; North Sea, Mediterranean Sea, West Africa, Morocco.
Habitat
Found over sandy to muddy bottoms.
Identifying features
Dorsal mantle border not fused to head.
Tentacular clubs with more than 8 subequal suckers, all much smaller than arm suckers, in transverse rows.
Additional information
No text entered
Bibliography
Hayward, P., Nelson-Smith, T. & Shields, C. 1996. Collins pocket guide. Sea shore of Britain and northern Europe. London: HarperCollins.

Howson, C.M. & Picton, B.E., 1997. The species directory of the marine fauna and flora of the British Isles and surrounding seas. Belfast: Ulster Museum. [Ulster Museum publication, no. 276.]

Miramand, P. & Bentley, D., 1992. Concentration and distribution of heavy metals in tissues of two cephalopods, Eledone cirrhosa and Sepia officinalis, from the French coast of the English Channel. Marine Biology, 114, 407-414.

Roper, C.F.E., Sweeney, M.J. & Nauen, C.E., 1984. FAO species catalogue. Vol. 3. Cephalopods of the world. An annotated and illustrated catalogue of species of interest to fisheries. FAO Fisheries Synopsis, 125, 3, 277. Avaliable: http://www.fao.org/docrep/009/ac479e/ac479e00.htm

von Boletzky, S. & von Boletzky, M.V., 1973. Observations on the embryonic and early post-embryonic development of Rossia macrosoma (Mollusca, Cephalopoda). Helgolander Wissenschaftliche Meeresuntersuchungen, 25, 135-161.
Datasets
Citation
This review can be cited as:
Wilson, E. 2008. Rossia macrosoma Stout bobtail. In Tyler-Walters H. and Hiscock K. Marine Life Information Network: Biology and Sensitivity Key Information Reviews, [on-line]. Plymouth: Marine Biological Association of the United Kingdom. [cited 21-09-2023]. Available from: https://www.marlin.ac.uk/species/detail/1109
---
Last Updated: 17/04/2008