European common squid (Alloteuthis subulata)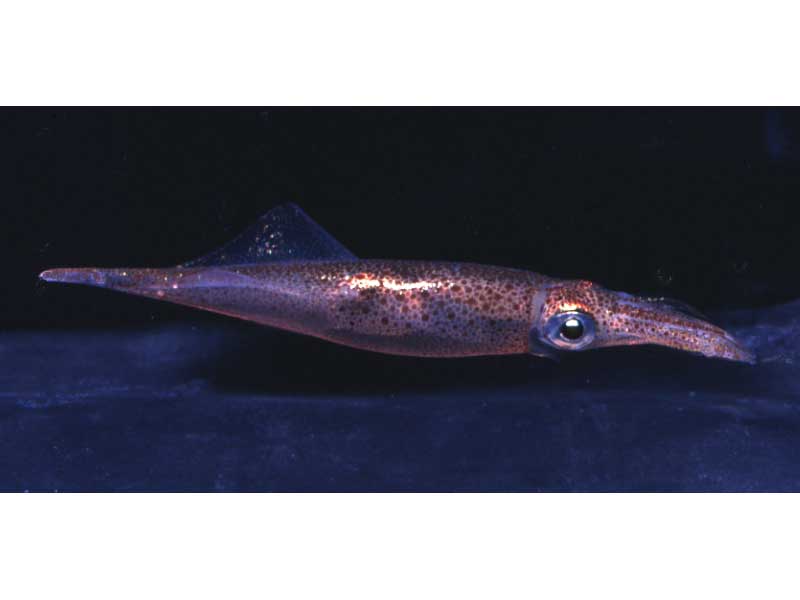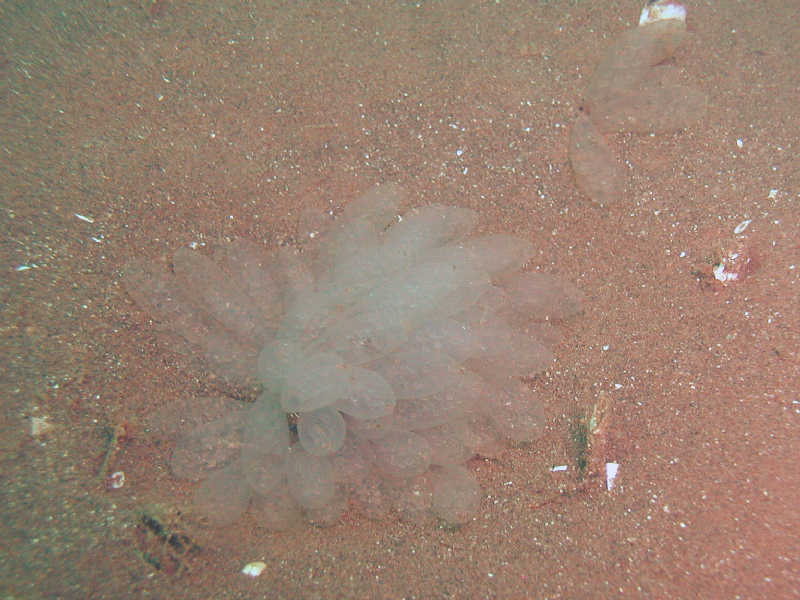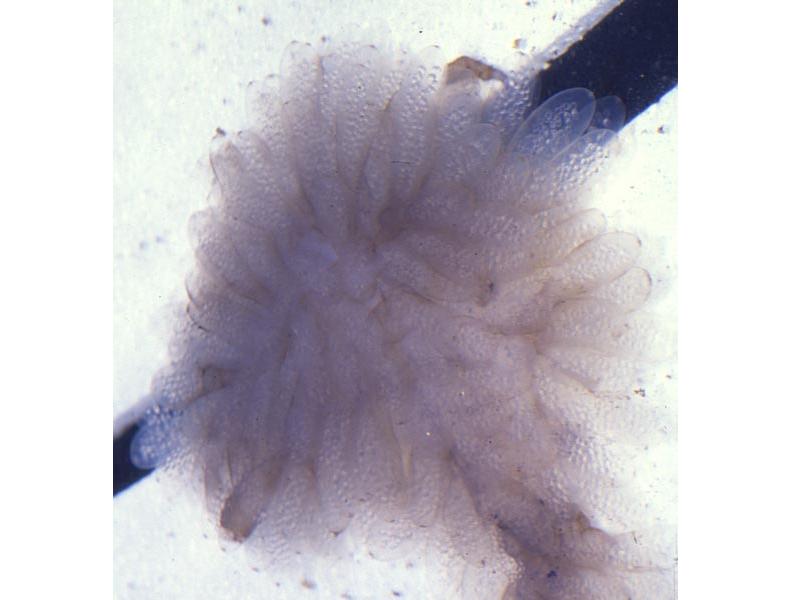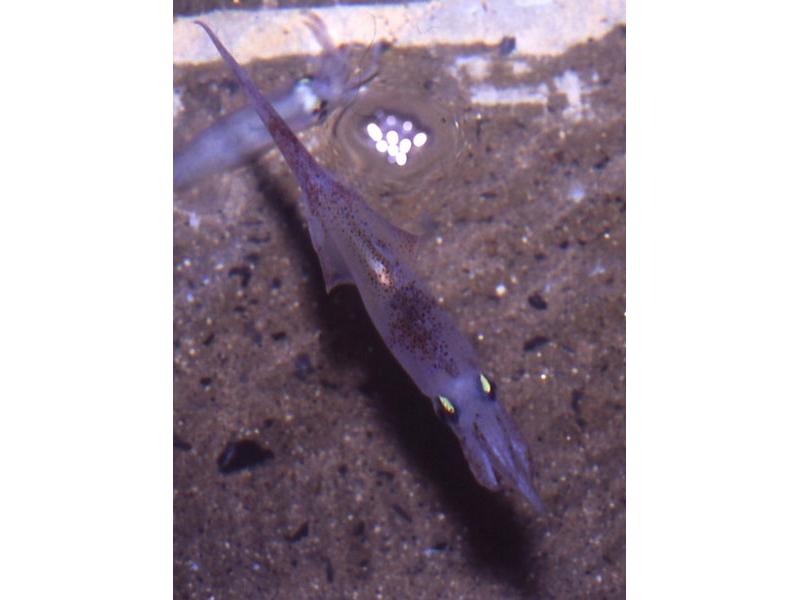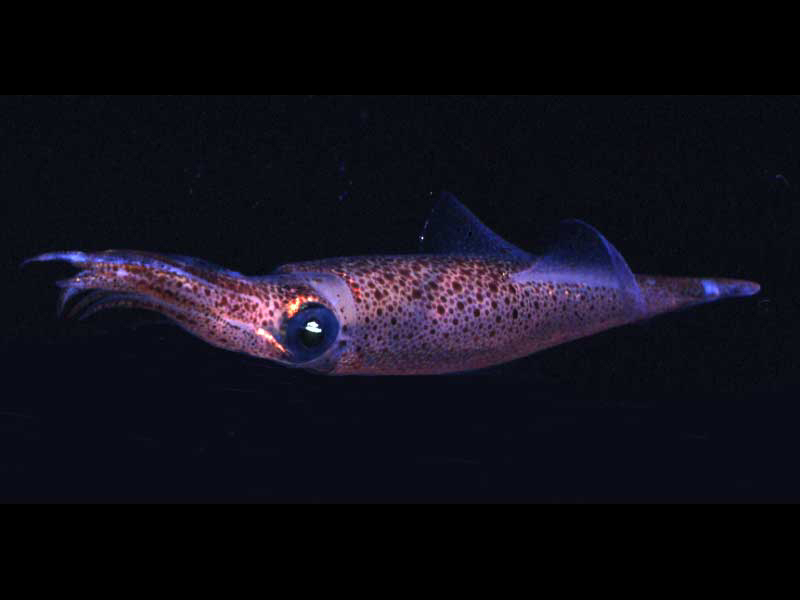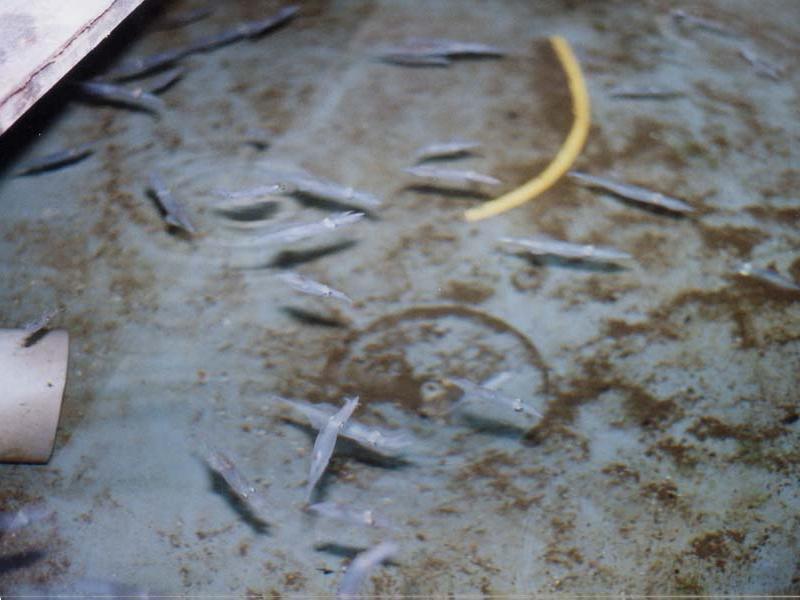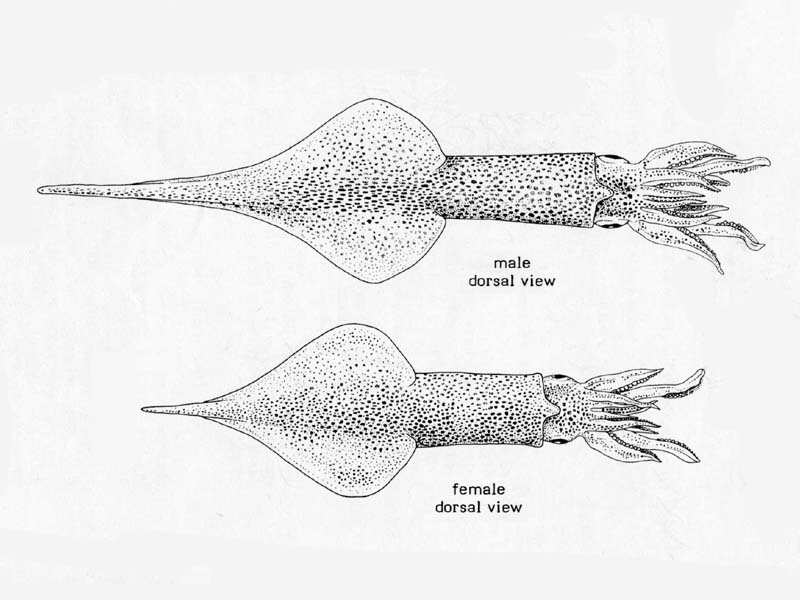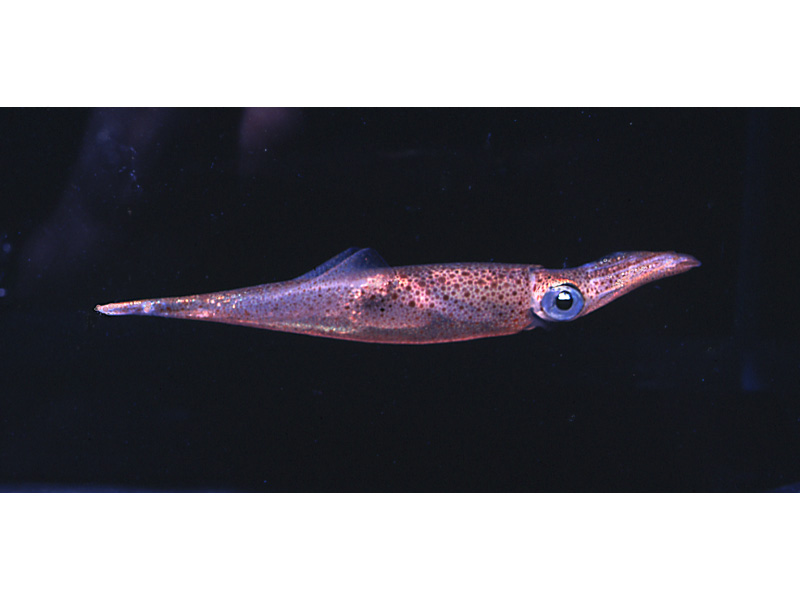 Researched by
Emily Wilson
Refereed by
Admin
Authority
(Lamarck, 1798)
Other common names
-
Synonyms
-
Summary
Description
Similar to Loligo but much smaller with males reaching up to 20 cm in length. Body tapered posteriorly, forming a slender pointed tail. Fins rounded forming a heart shape in dorsal view. The colour varies from pale grey with brown - purple spots.
Recorded distribution in Britain and Ireland
All British and Irish coasts.
Global distribution
Eastern Atlantic; North Sea and Western Baltic Sea south to the Sahara Banks, extending into the Mediterranean Sea
Habitat
Usually associated with the water column above sandy and hard bottoms.
Identifying features
Mantle long and narrow, anterior ventral mantle margin shallowly curved.
Tail long and pointed in adult females and very long and spike like in adult males.
Fins rhombic, with pointed lateral angles, their posterior borders concave and extending along tail.
Tentacles short, delicate with small, narrow clubs.
Colour - pale grey with brown - purple spots.
Additional information
No text entered
Bibliography
Boyle, P.R. & Pierce, G.J., 1994. Fishery biology of northeast Atlantic squid: an overview. Fisheries Research, 21(Special Issue), 1-15.

Campbell, A., 1994. Seashores and shallow seas of Britain and Europe. London: Hamlyn.

Hayward, P., Nelson-Smith, T. & Shields, C. 1996. Collins pocket guide. Sea shore of Britain and northern Europe. London: HarperCollins.

Howson, C.M. & Picton, B.E., 1997. The species directory of the marine fauna and flora of the British Isles and surrounding seas. Belfast: Ulster Museum. [Ulster Museum publication, no. 276.]

ICES, 1994. Report of the study group on the life history assessment of Cephalopods. Copenhagen-Denmark ICES, K:7, 32.

Miramand, P. & Bentley, D., 1992. Concentration and distribution of heavy metals in tissues of two cephalopods, Eledone cirrhosa and Sepia officinalis, from the French coast of the English Channel. Marine Biology, 114, 407-414.

Pierce, G.J., Boyle, P.R., Hastie, L.C. & Shanks, A.M., 1994. Distribution and abundance of the fished population of Loligo forbesii in UK waters: analysis of fishery data. Special Issue: Fishery Biology of Northeast Atlantic Squid, Fisheries Issue, 21, 193-216.

Roper, C.F.E., Sweeney, M.J. & Nauen, C.E., 1984. FAO species catalogue. Vol. 3. Cephalopods of the world. An annotated and illustrated catalogue of species of interest to fisheries. FAO Fisheries Synopsis, 125, 3, 277. Avaliable: http://www.fao.org/docrep/009/ac479e/ac479e00.htm
Datasets
Citation
This review can be cited as:
Wilson, E. 2008. Alloteuthis subulata European common squid. In Tyler-Walters H. and Hiscock K. Marine Life Information Network: Biology and Sensitivity Key Information Reviews, [on-line]. Plymouth: Marine Biological Association of the United Kingdom. [cited 29-11-2023]. Available from: https://www.marlin.ac.uk/species/detail/1113
---
Last Updated: 24/04/2008