Common lobster (Homarus gammarus)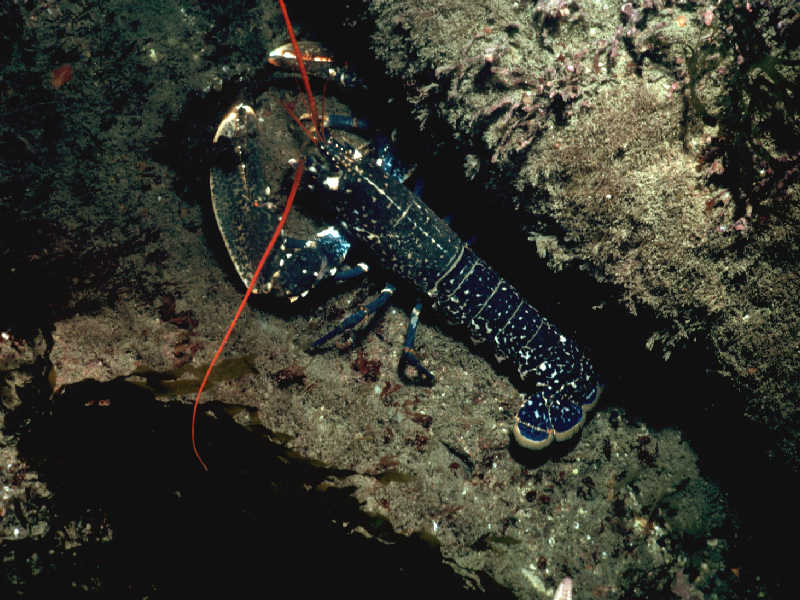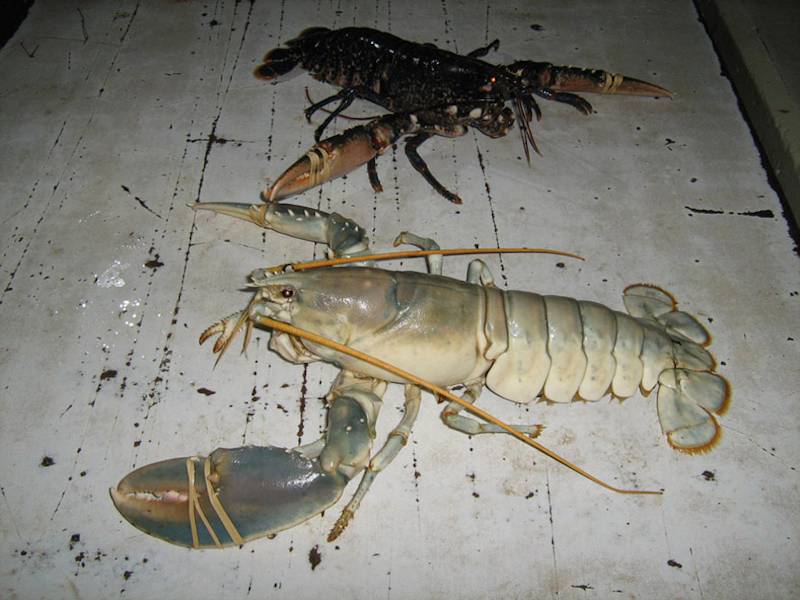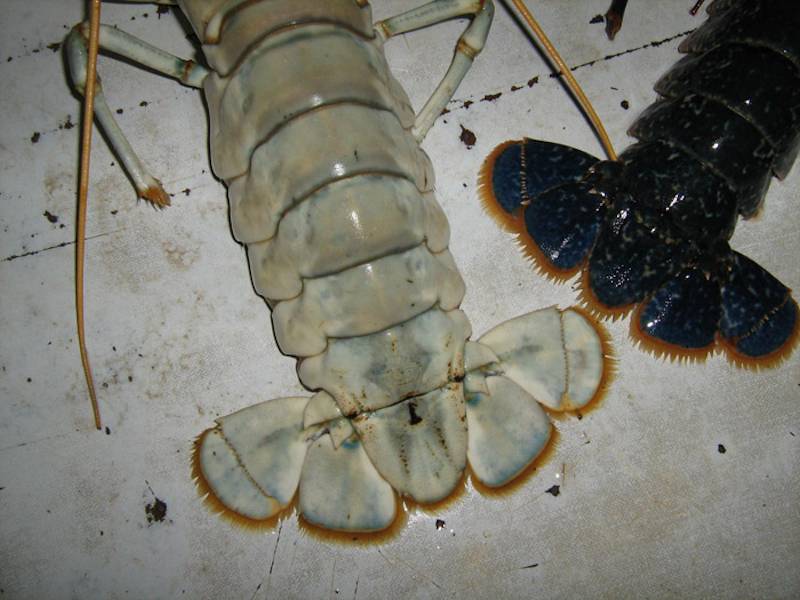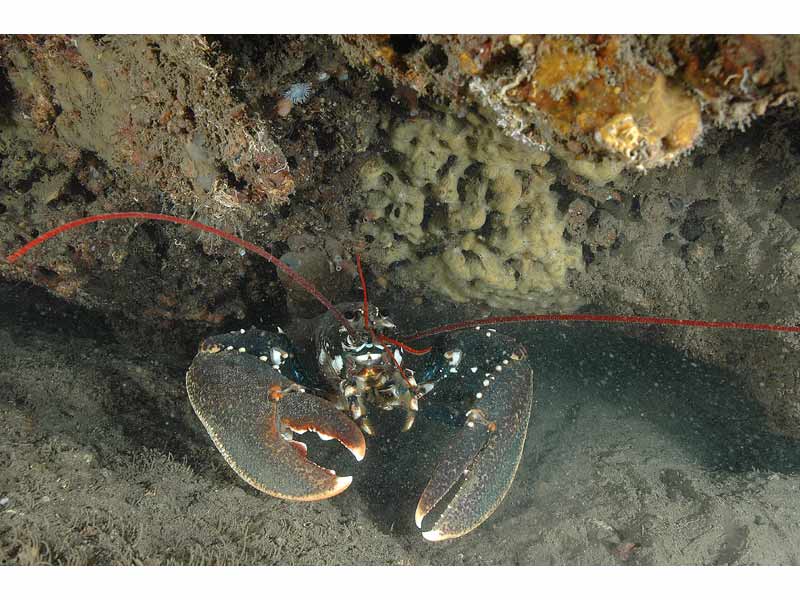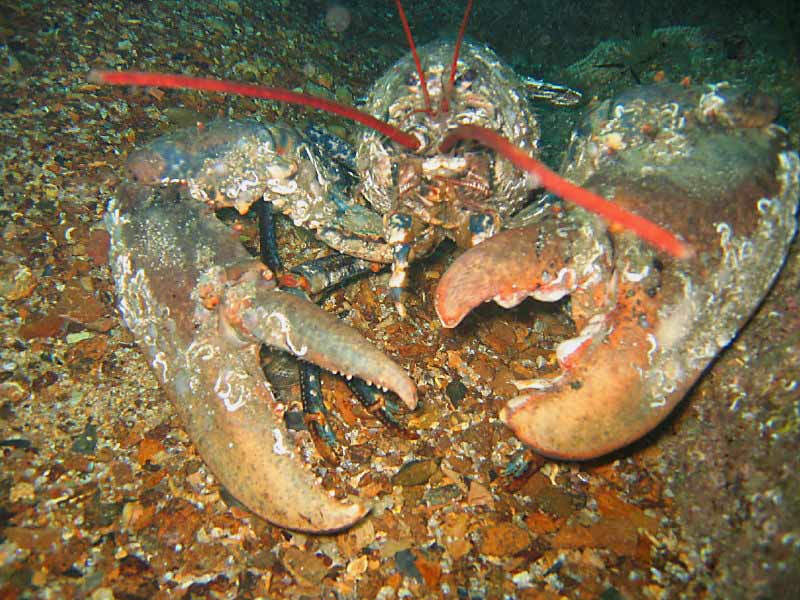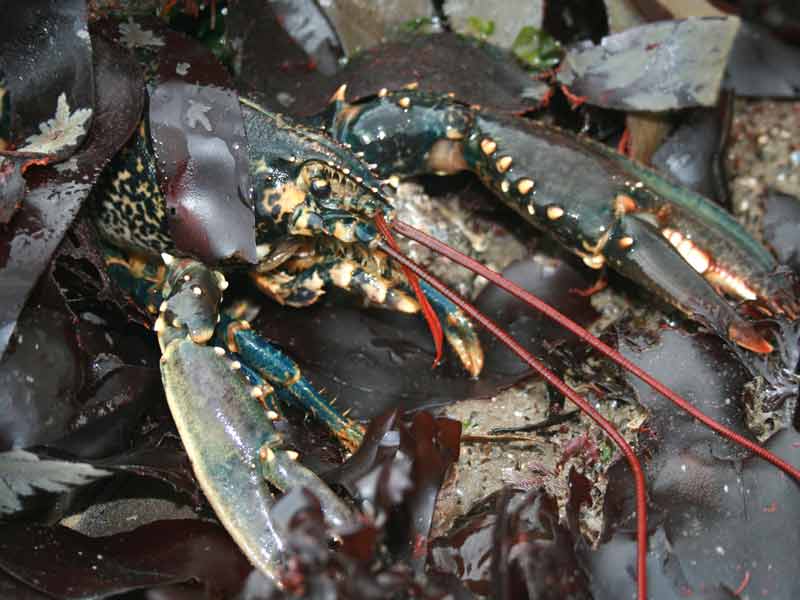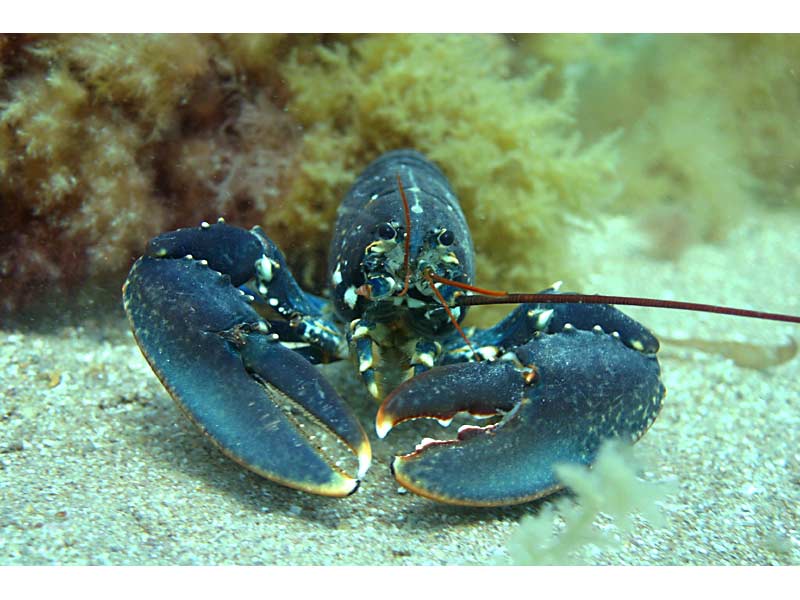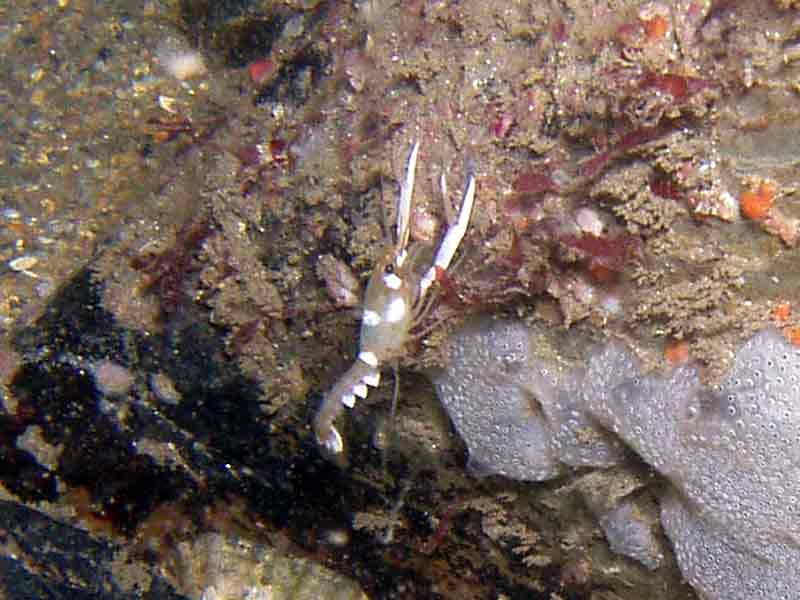 Researched by
Emily Wilson
Refereed by
Admin
Authority
(Linnaeus, 1758)
Other common names
-
Synonyms
-
Summary
Description
A large lobster that can grow up to one metre in length, but 50 cm is more common. It is blue-coloured above with coalescing spots and yellowish below. The first pair of walking legs carry massive (but slightly unequal) pincers which can be formidable and dangerous. The body lacks strong spines or ridges and is only slightly granular.
Recorded distribution in Britain and Ireland
All British and Irish coasts.
Habitat
It is found on rocky substrata, living in holes and excavated tunnels from the lower shore to about 60 m depth.
Identifying features
Large eyes, same width as eye stalks.
Spine-like antennal scale.
Rostrum rather short and spiny.
Strong gastro-orbital groove with, below it, the cervical groove.
Chelae large.
Additional information
No text entered
Bibliography
Campbell, A., 1994. Seashores and shallow seas of Britain and Europe. London: Hamlyn.

Hayward, P., Nelson-Smith, T. & Shields, C. 1996. Collins pocket guide. Sea shore of Britain and northern Europe. London: HarperCollins.

Hayward, P.J. & Ryland, J.S. (ed.) 1995b. Handbook of the marine fauna of North-West Europe. Oxford: Oxford University Press.

Howson, C.M. & Picton, B.E., 1997. The species directory of the marine fauna and flora of the British Isles and surrounding seas. Belfast: Ulster Museum. [Ulster Museum publication, no. 276.]

JNCC (Joint Nature Conservation Committee), 1999. Marine Environment Resource Mapping And Information Database (MERMAID): Marine Nature Conservation Review Survey Database. [on-line] http://www.jncc.gov.uk/mermaid

Picton, B.E. & Costello, M.J., 1998. BioMar biotope viewer: a guide to marine habitats, fauna and flora of Britain and Ireland. [CD-ROM] Environmental Sciences Unit, Trinity College, Dublin.
Datasets
Citation
This review can be cited as:
Wilson, E. 2008. Homarus gammarus Common lobster. In Tyler-Walters H. and Hiscock K. Marine Life Information Network: Biology and Sensitivity Key Information Reviews, [on-line]. Plymouth: Marine Biological Association of the United Kingdom. [cited 30-09-2023]. Available from: https://www.marlin.ac.uk/species/detail/1171
---
Last Updated: 08/05/2008