Velvet swimming crab (Necora puber)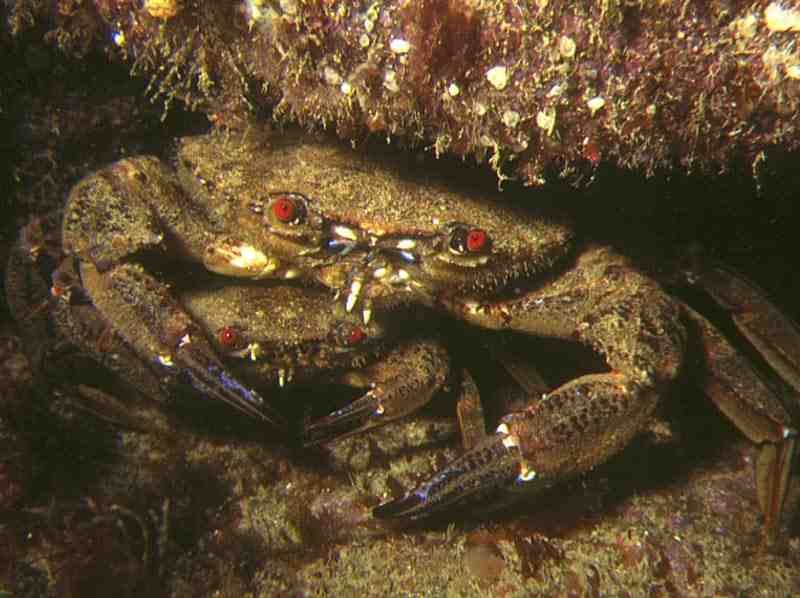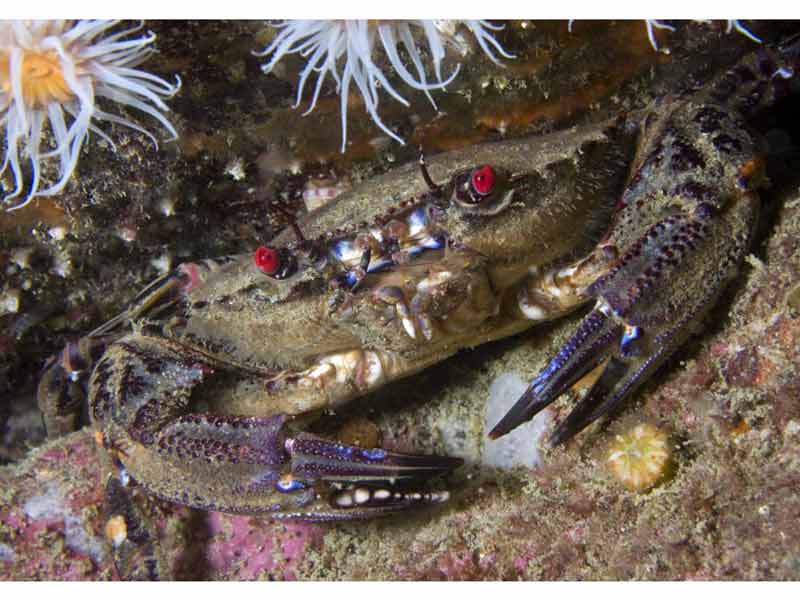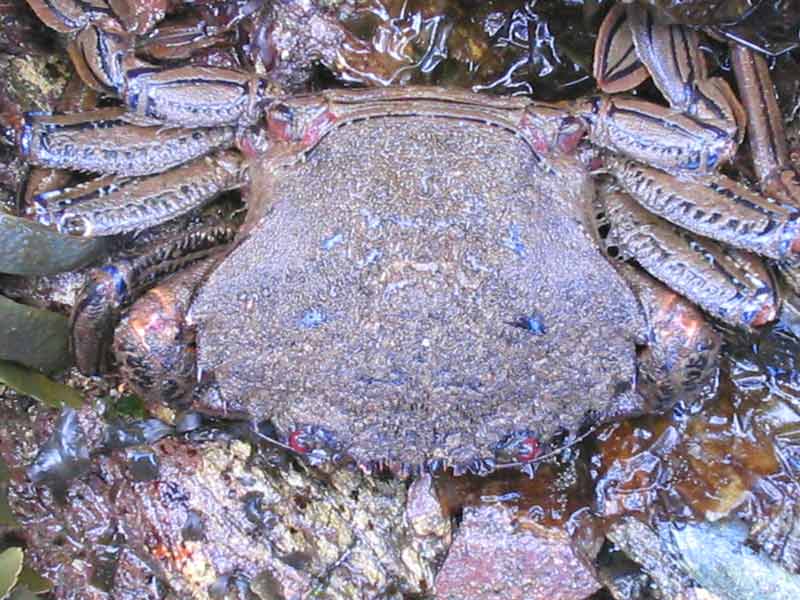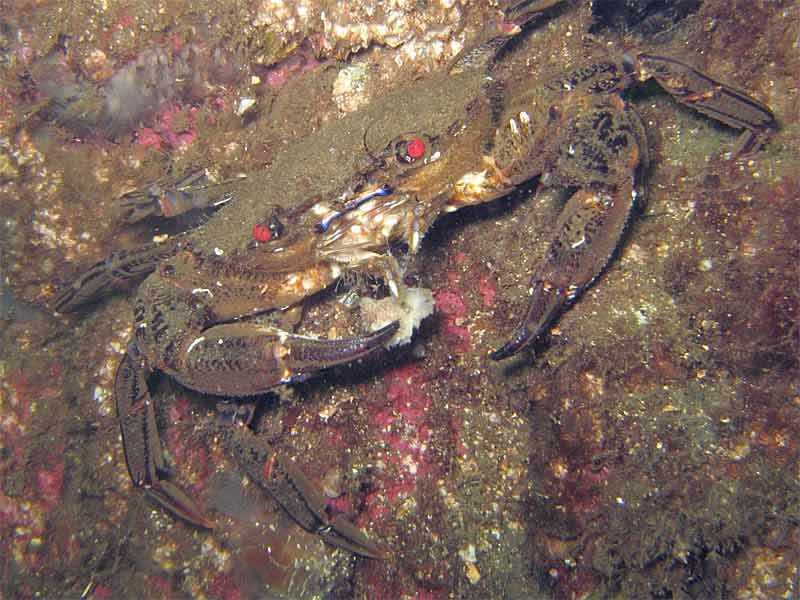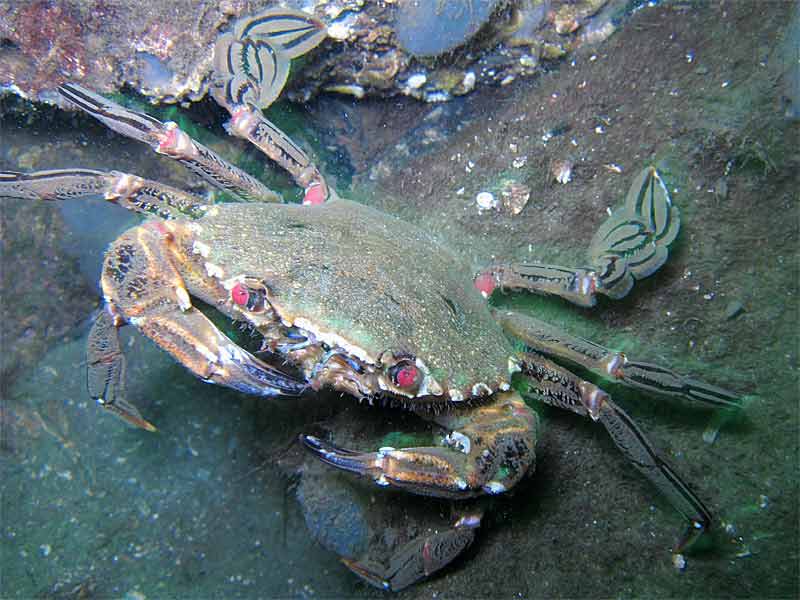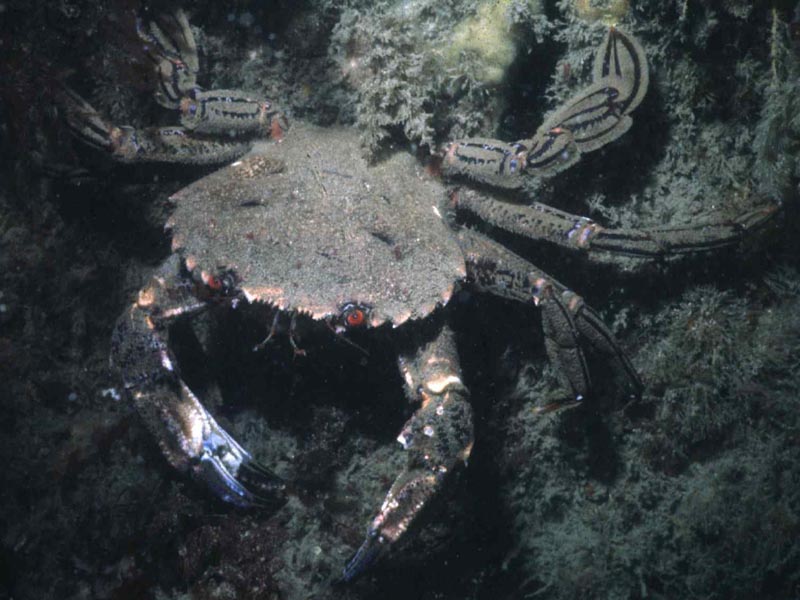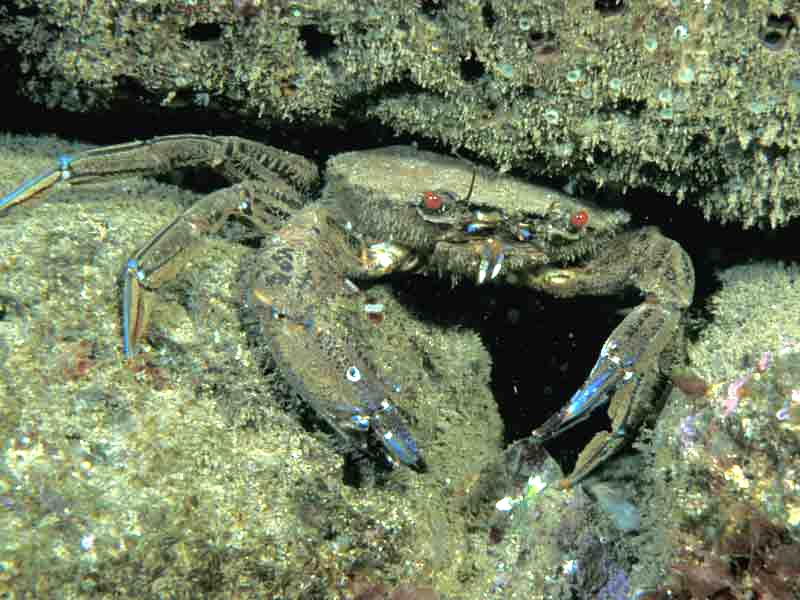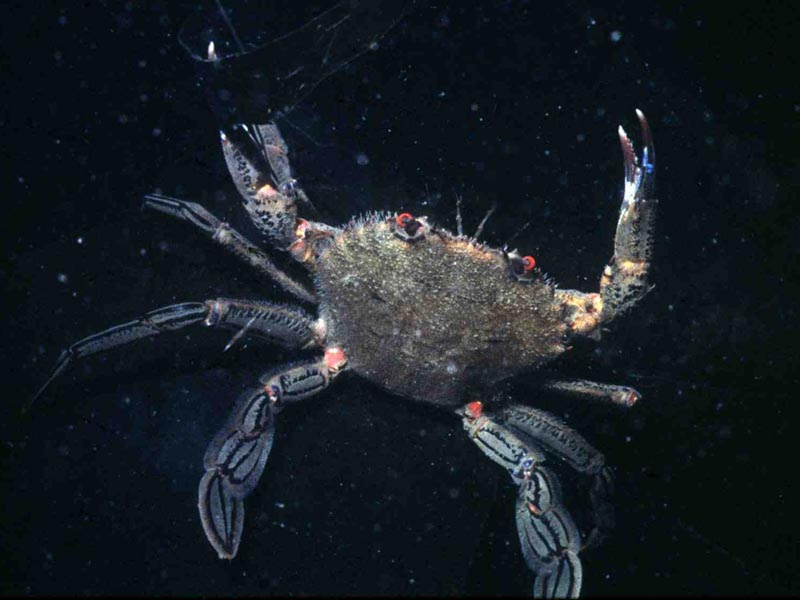 Researched by
Emily Wilson
Refereed by
Admin
Authority
(Linnaeus, 1767)
Other common names
-
Synonyms
Liocarcinus puber (Linnaeus, 1767), Portunus puber (Linnaeus, 1767)
Summary
Description
A fast moving swimming crab, blue in colour but obscured by a brown pubescence with red prominences. The dorsal surface has a finely velvety texture and the eyes are red. It grows to about 8 cm.
Recorded distribution in Britain and Ireland
All British and Irish coasts.
Habitat
Found on stony and rock substrata intertidally and in shallow water, most abundant on moderately sheltered shores.
Identifying features
Carapace dorsal surface flattened and pubescent.
Frontal margin with up to 10 narrow unequal teeth, middle two often larger.
Antero-lateral margin with five sharp, forward-pointing teeth.
Chelipeds equal, strong, pubescent.
Additional information
Also known as the devil crab and velvet swimming crab.
Bibliography
Hayward, P., Nelson-Smith, T. & Shields, C. 1996. Collins pocket guide. Sea shore of Britain and northern Europe. London: HarperCollins.

Hayward, P.J. & Ryland, J.S. (ed.) 1995b. Handbook of the marine fauna of North-West Europe. Oxford: Oxford University Press.

Howson, C.M. & Picton, B.E., 1997. The species directory of the marine fauna and flora of the British Isles and surrounding seas. Belfast: Ulster Museum. [Ulster Museum publication, no. 276.]
Datasets
Citation
This review can be cited as:
Wilson, E. 2008. Necora puber Velvet swimming crab. In Tyler-Walters H. and Hiscock K. Marine Life Information Network: Biology and Sensitivity Key Information Reviews, [on-line]. Plymouth: Marine Biological Association of the United Kingdom. [cited 30-09-2023]. Available from: https://www.marlin.ac.uk/species/detail/1181
---
Last Updated: 08/05/2008