Purple heart urchin (Spatangus purpureus)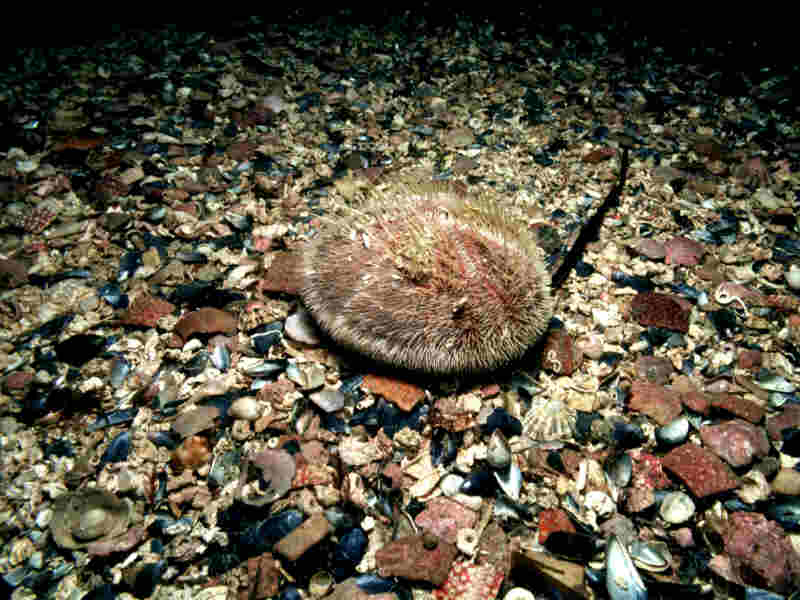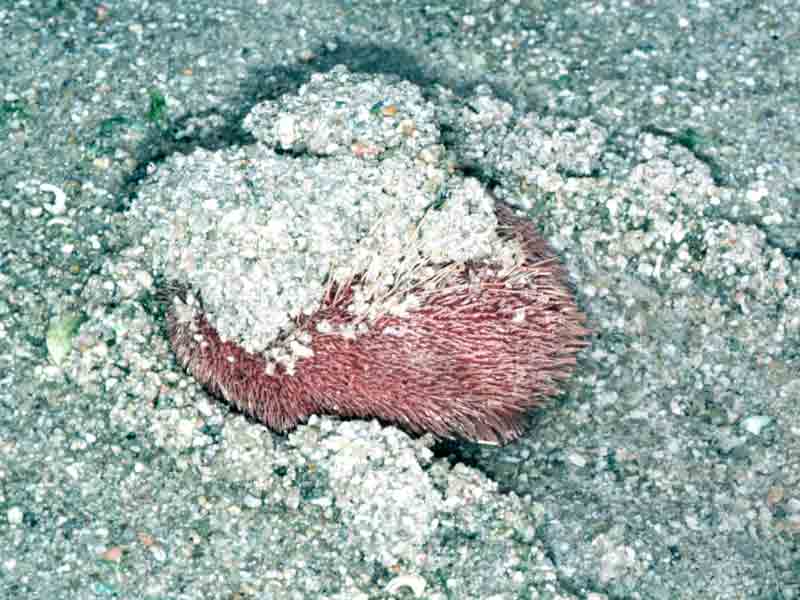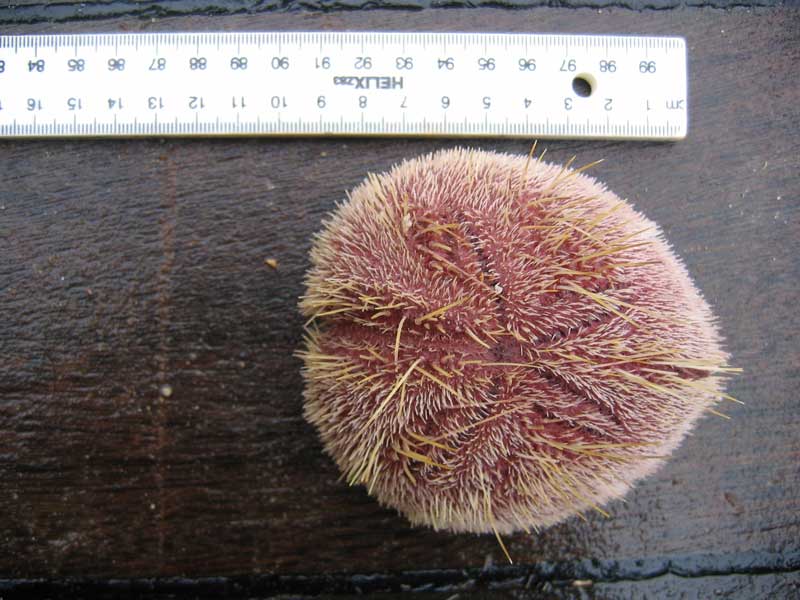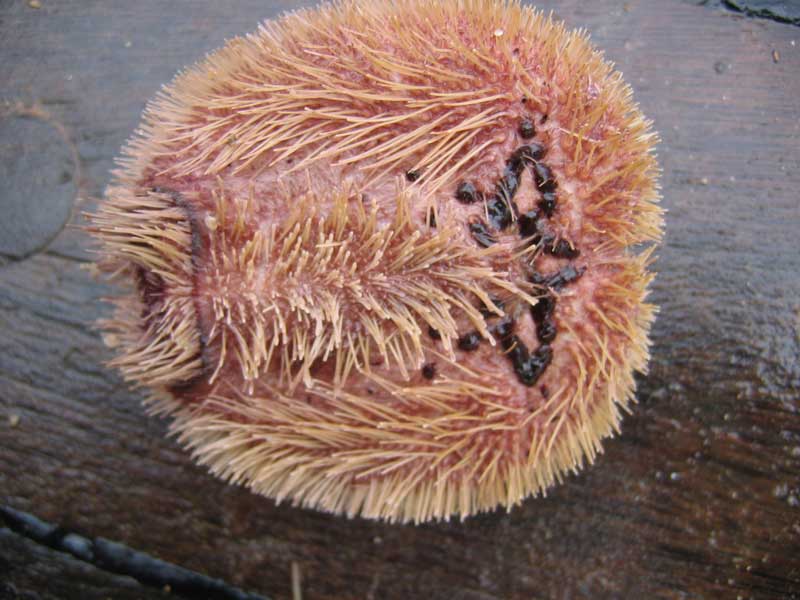 Researched by
Emily Wilson
Refereed by
Admin
Authority
O.F. Müller, 1776
Other common names
-
Synonyms
-
Summary
Description
A large, spectacular, violet coloured heart urchin that grows up to 12 cm long. Some of the long upper spines are white. The bivalve mollusc Montacuta substriata is often found attached to spines.
Recorded distribution in Britain and Ireland
All British and Irish coasts
Habitat
Occurs buried just below the surface of coarse sand or gravel, including maerl but rarely mud, in wave sheltered areas in the infralittoral fringe, down to about 900 m.
Identifying features
Broad, low and heart-shaped, deep violet colour.
Labrum rounded.
Subanal fasciole about three times as broad as high.
Four petaloid ambulacral areas on upper surface not enclosed by a fasciole.
Large spine tubercles present on interambulacral, but not on ambulacral, areas.
Additional information
No text entered
Bibliography
Hayward, P., Nelson-Smith, T. & Shields, C. 1996. Collins pocket guide. Sea shore of Britain and northern Europe. London: HarperCollins.

Hayward, P.J. & Ryland, J.S. (ed.) 1995b. Handbook of the marine fauna of North-West Europe. Oxford: Oxford University Press.

Howson, C.M. & Picton, B.E., 1997. The species directory of the marine fauna and flora of the British Isles and surrounding seas. Belfast: Ulster Museum. [Ulster Museum publication, no. 276.]
Datasets
Citation
This review can be cited as:
Wilson, E. 2002. Spatangus purpureus Purple heart urchin. In Tyler-Walters H. and Hiscock K. Marine Life Information Network: Biology and Sensitivity Key Information Reviews, [on-line]. Plymouth: Marine Biological Association of the United Kingdom. [cited 21-09-2023]. Available from: https://www.marlin.ac.uk/species/detail/1191
---
Last Updated: 27/09/2002