Sea fan sea slug (Duvaucelia odhneri)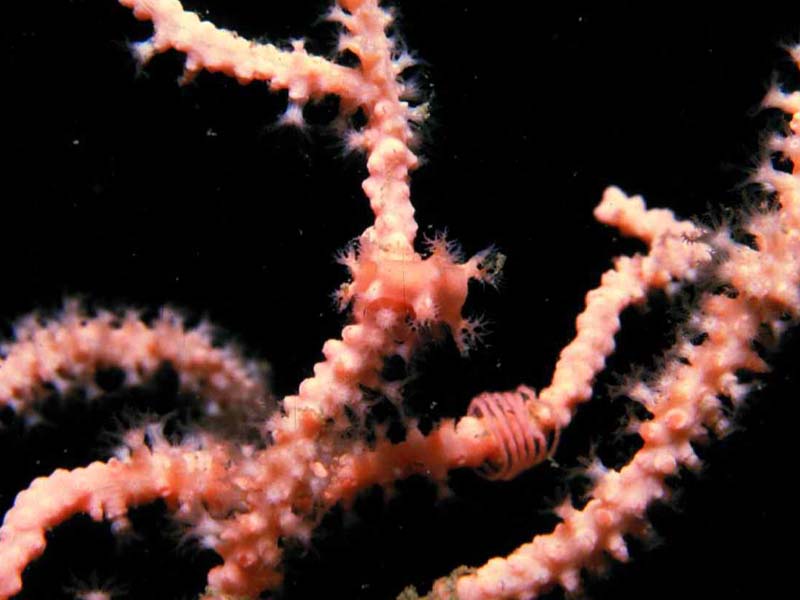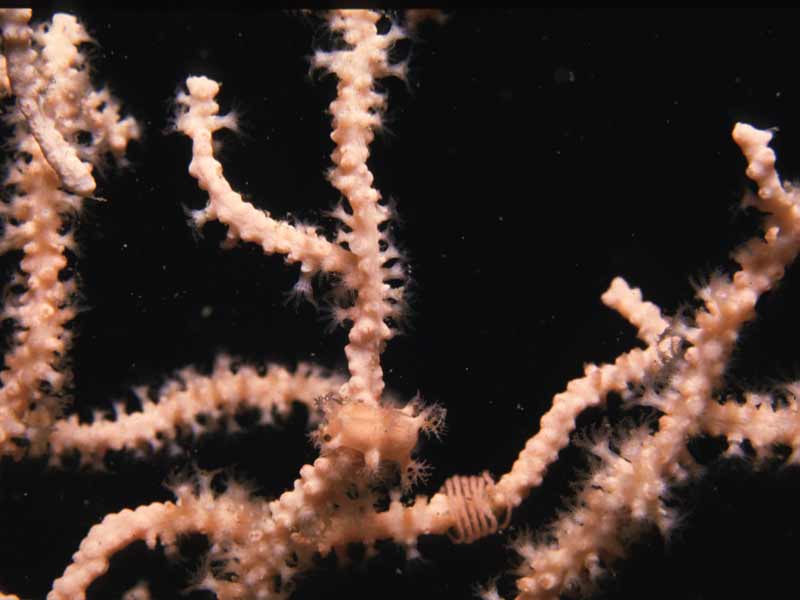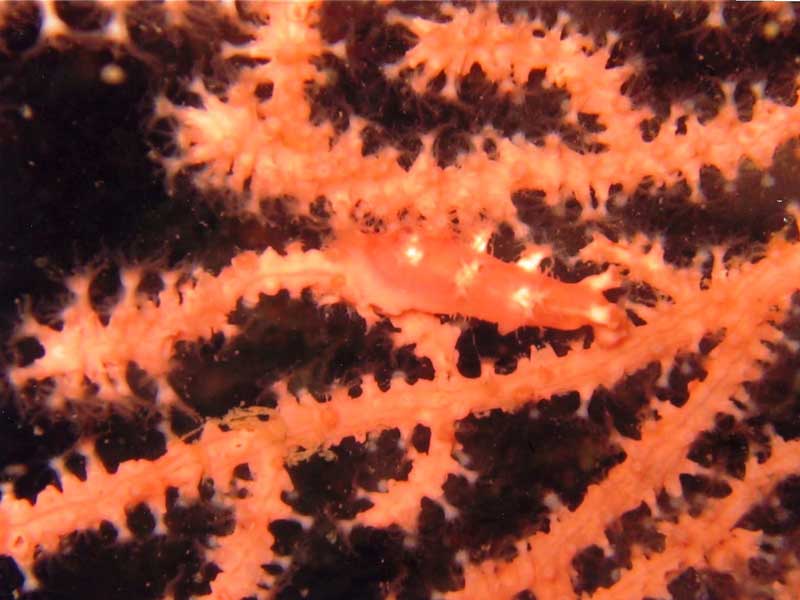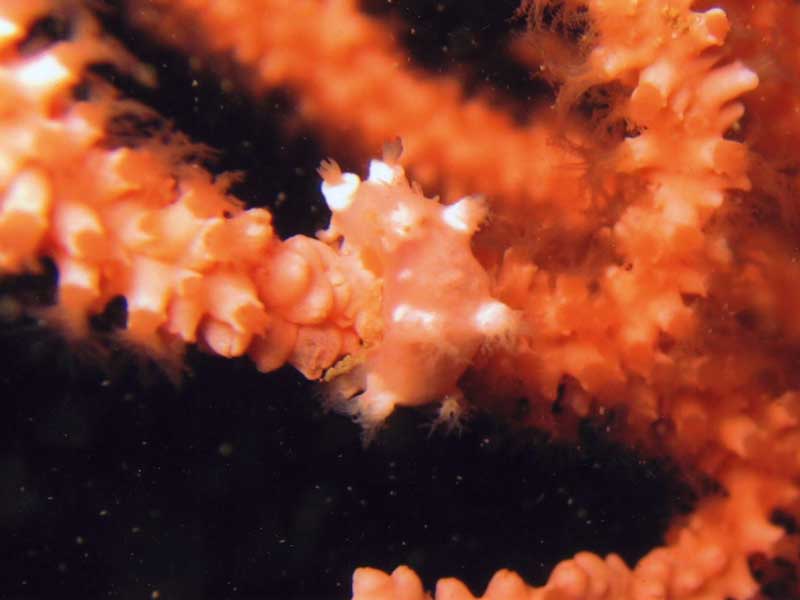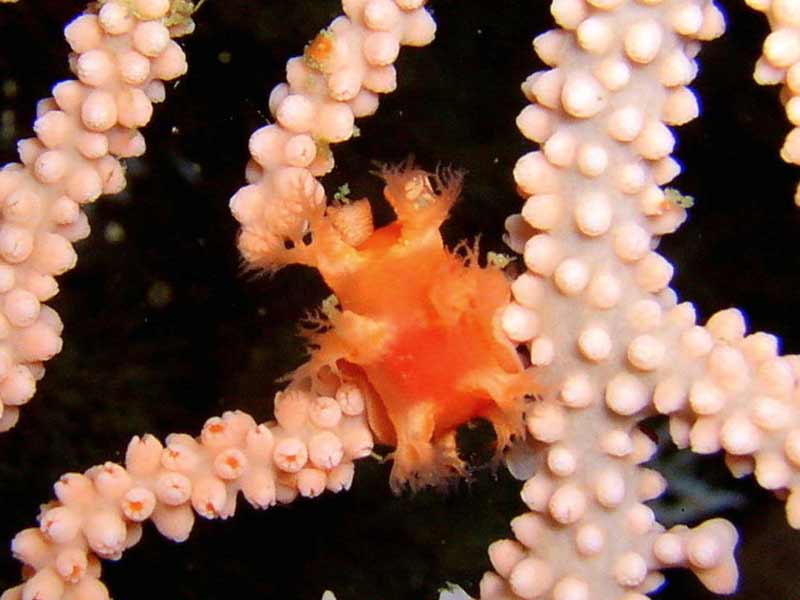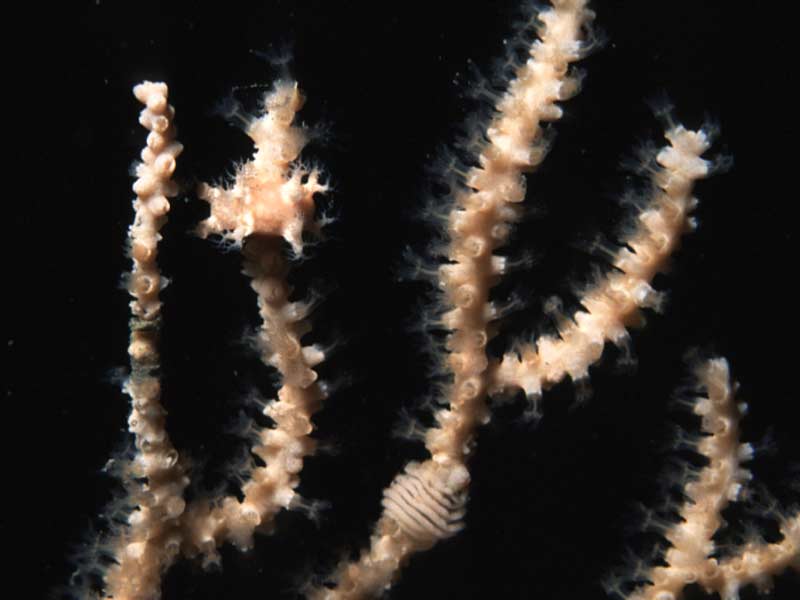 Researched by
Emily Wilson
Refereed by
Admin
Authority
J. Tardy, 1963
Other common names
A sea slug
Synonyms
Duvaucelia odhneri Marcus Ev., 1983, non Tritonia odhneri Marcus 1959, Tritonia nilsodhneri Ev. Marcus, 1983
Summary
Description
A slender sea slug that grows up to 3.4 cm in length. It is pale salmon-pink or pure white in colour and has no markings on its body. It is extremely well camouflaged on its prey, the sea fan Eunicella verrucosa as it has eight pairs of gills along its back that closely resemble the feeding polyps.
Recorded distribution in Britain and Ireland
A south-westerly distribution in the British Isles with the most northern limit at St. John's Point, Co. Donegal (NW Ireland).
Identifying features
Slender body without markings.
Six processes on the oral veil.
Approximately eight pairs of gills on the dorsum.
Rhinophores have smooth edged sheaths and branched tips.
Additional information
No text entered
Bibliography
Howson, C.M. & Picton, B.E., 1997. The species directory of the marine fauna and flora of the British Isles and surrounding seas. Belfast: Ulster Museum. [Ulster Museum publication, no. 276.]

JNCC (Joint Nature Conservation Committee), 1999. Marine Environment Resource Mapping And Information Database (MERMAID): Marine Nature Conservation Review Survey Database. [on-line] http://www.jncc.gov.uk/mermaid

Moore, J., 2002. An atlas of marine Biodiversity Action Plan species and habitats and Species of Conservation Concern in Wales, 2nd edn. Report to the Countryside Council for Wales, CCW Contract Science Report no. 509.

Picton, B. E. & Morrow, C.C., 1994. A Field Guide to the Nudibranchs of the British Isles. London: Immel Publishing Ltd.
Datasets
Citation
This review can be cited as:
Wilson, E. 2021. Duvaucelia odhneri Sea fan sea slug. In Tyler-Walters H. and Hiscock K. Marine Life Information Network: Biology and Sensitivity Key Information Reviews, [on-line]. Plymouth: Marine Biological Association of the United Kingdom. [cited 27-09-2023]. Available from: https://www.marlin.ac.uk/species/detail/1240
---
Last Updated: 23/09/2021