Small-spotted catshark (Scyliorhinus canicula)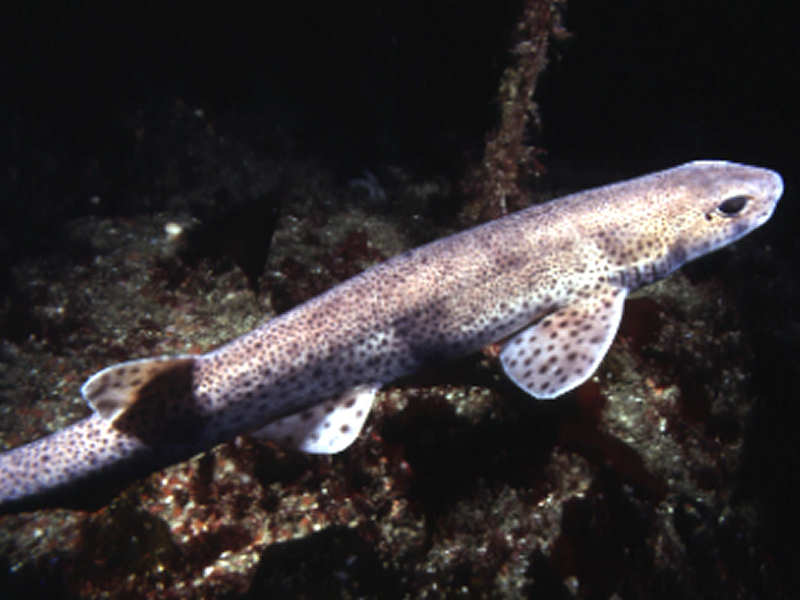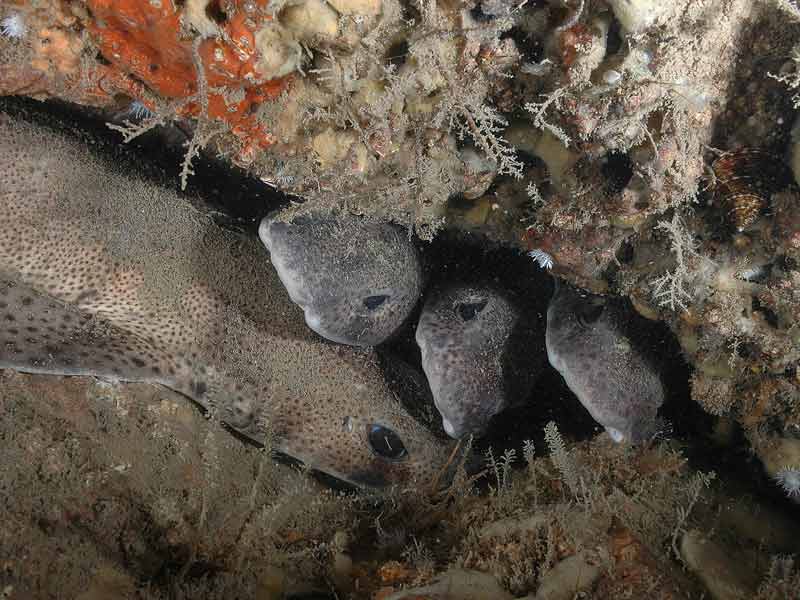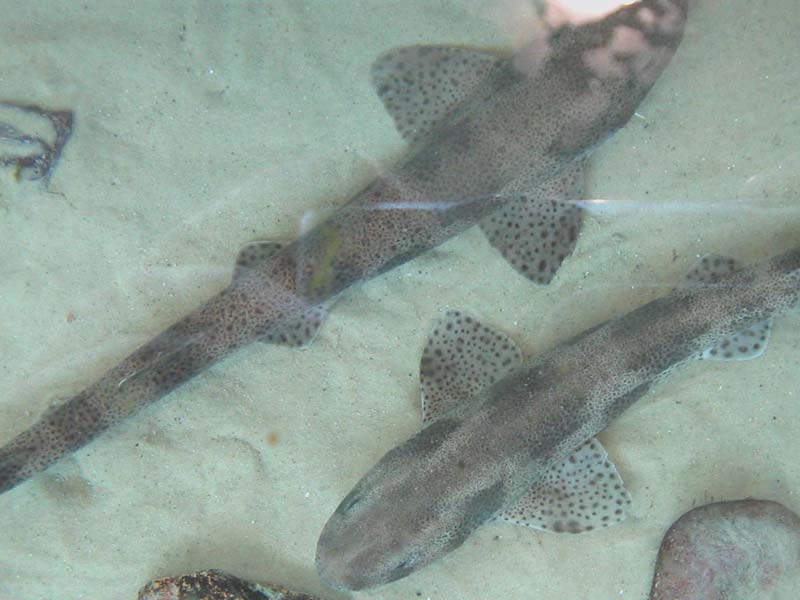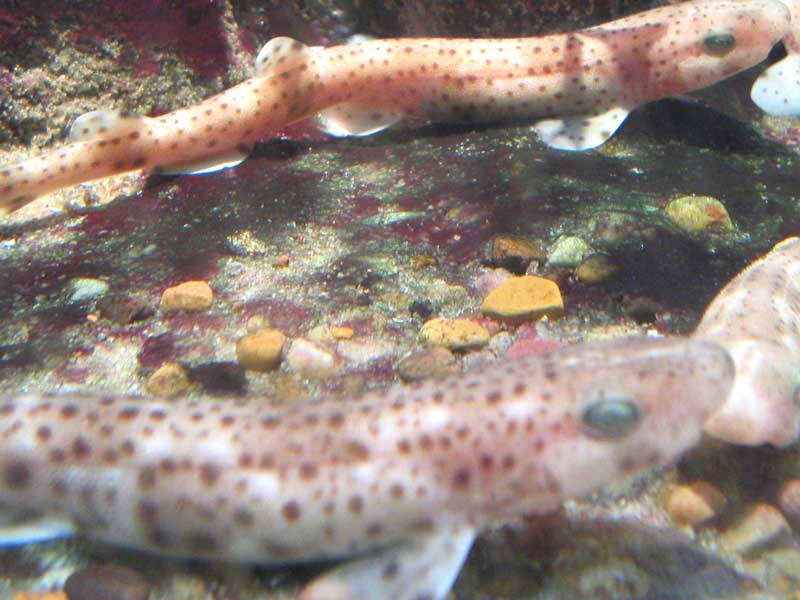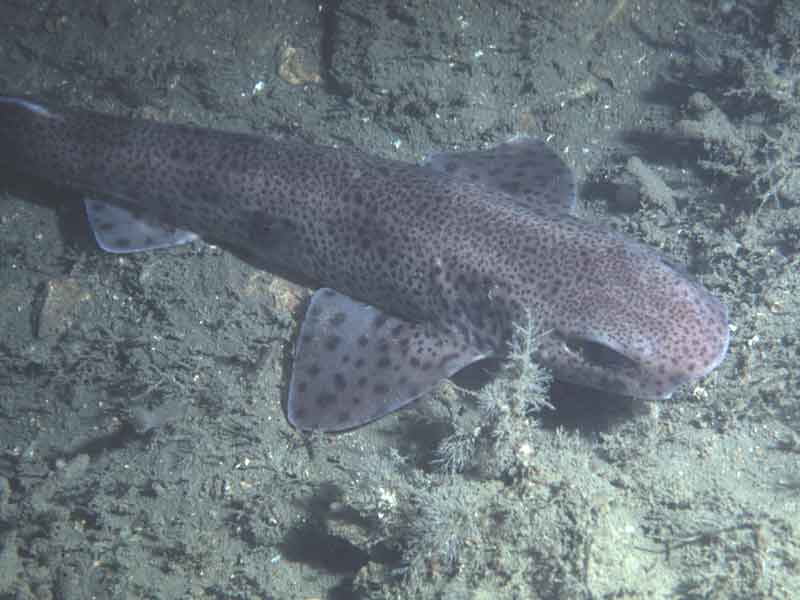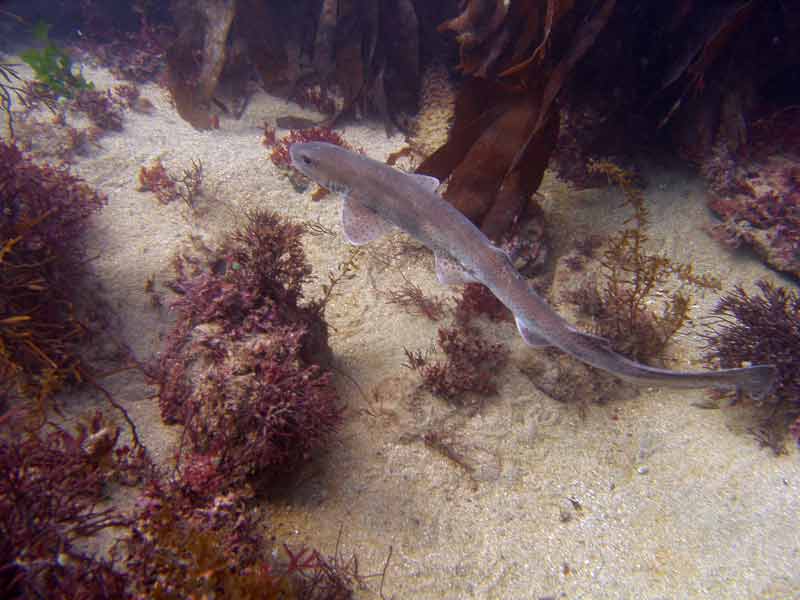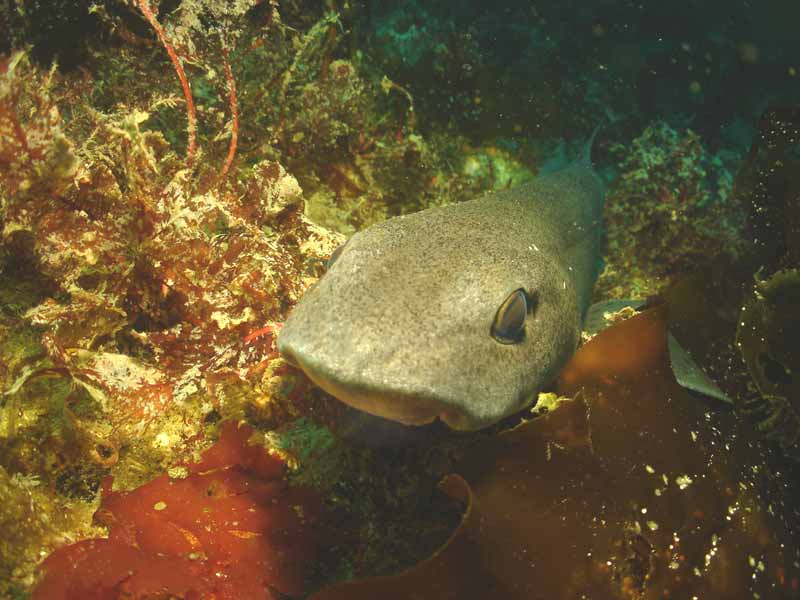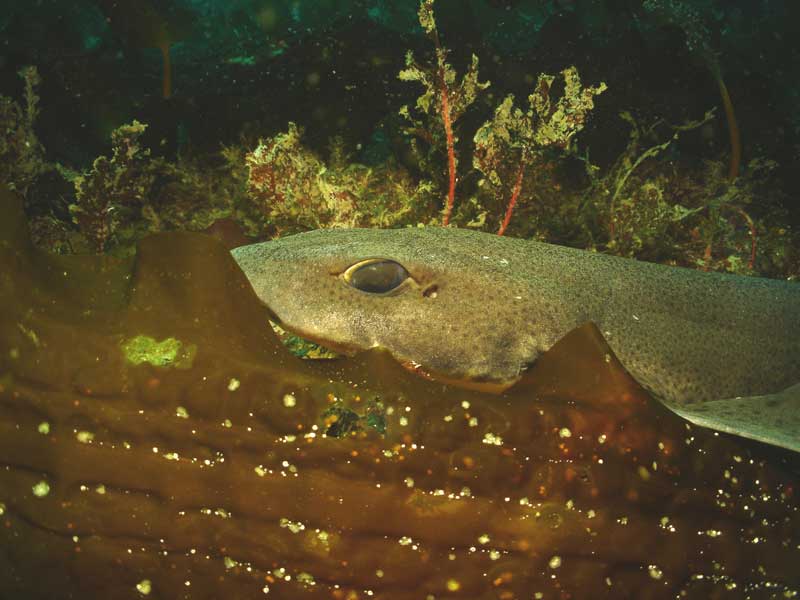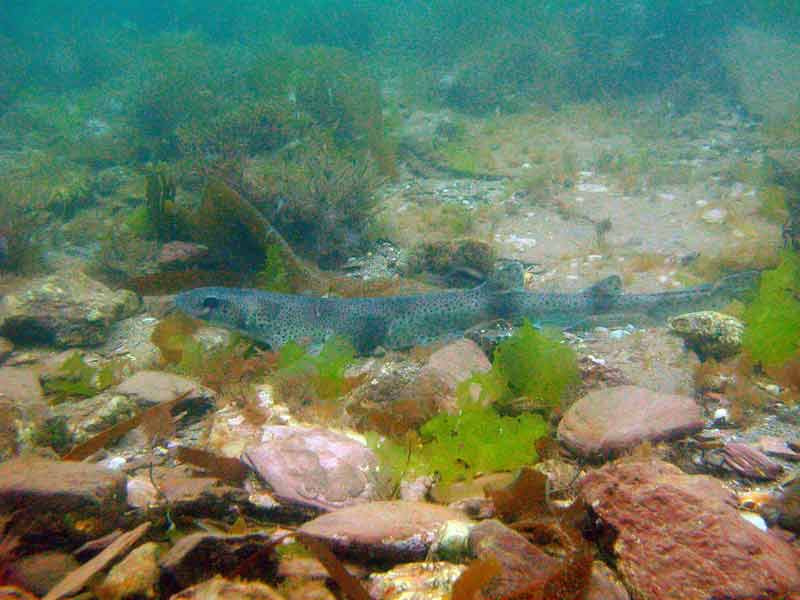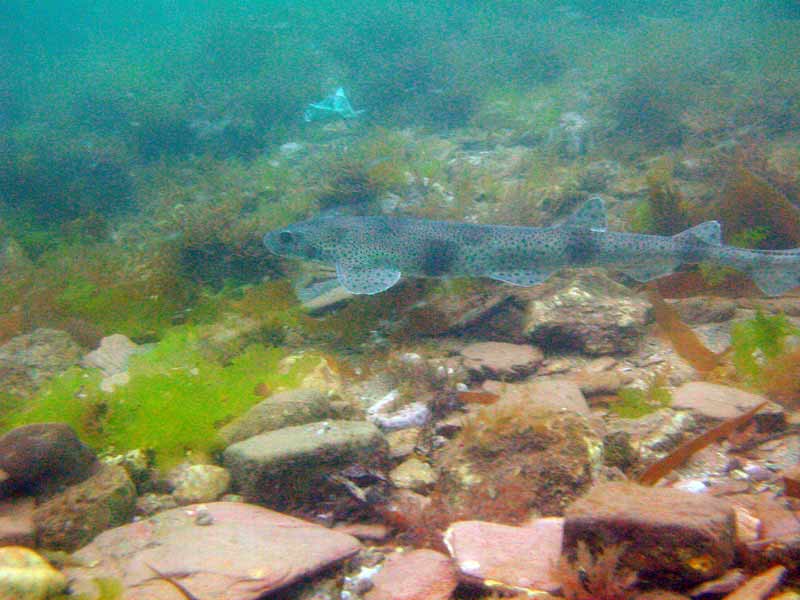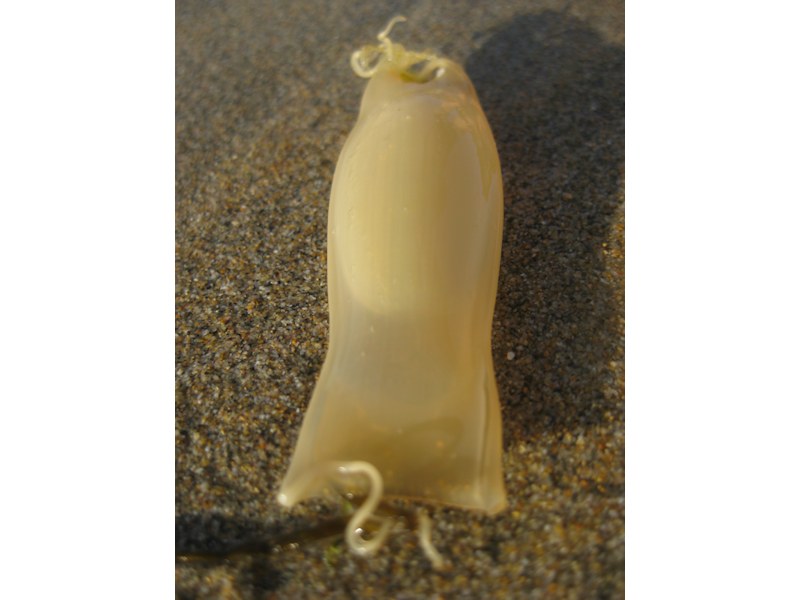 Researched by
Paolo Pizzolla
Refereed by
Admin
Authority
(Linnaeus, 1758)
Other common names
-
Synonyms
-
Summary
Description
This small shark has a slender shark-shaped body with a blunt head, rounded snout and small dorsal fin. The nostrils are located on the underside of the snout and are connected to the mouth by a curved groove. There are five pairs gill slits, the last two of which overlap the pectoral fins. The upper side is greyish-brown with darker spots and the underside is a lighter greyish-white colour.
Recorded distribution in Britain and Ireland
Common on all British and Irish coasts.
Habitat
Scyliorhinus canicula lives particularly in the shallow sublittoral on muddy and sandy substrata to a depth of 100 m. It may also be found in rocky areas.
Identifying features
Slender shark shaped body, up to 75 cm long.
Blunt head with a rounded snout.
Small dorsal fin.
5 pairs of gill slits.
Upper side greyish brown with dark spots.
Underside light greyish-white colour.
Additional information
Also known as dog fish, rough hound and rock salmon. Eggs are known as 'mermaid's purses'. Numbers fluctuate annually possibly due to fishing activity.
Bibliography
Hayward, P., Nelson-Smith, T. & Shields, C. 1996. Collins pocket guide. Sea shore of Britain and northern Europe. London: HarperCollins.

Hayward, P.J. & Ryland, J.S. (ed.) 1995b. Handbook of the marine fauna of North-West Europe. Oxford: Oxford University Press.

Howson, C.M. & Picton, B.E., 1997. The species directory of the marine fauna and flora of the British Isles and surrounding seas. Belfast: Ulster Museum. [Ulster Museum publication, no. 276.]

JNCC (Joint Nature Conservation Committee), 1999. Marine Environment Resource Mapping And Information Database (MERMAID): Marine Nature Conservation Review Survey Database. [on-line] http://www.jncc.gov.uk/mermaid

Picton, B.E. & Costello, M.J., 1998. BioMar biotope viewer: a guide to marine habitats, fauna and flora of Britain and Ireland. [CD-ROM] Environmental Sciences Unit, Trinity College, Dublin.
Datasets
Citation
This review can be cited as:
Pizzolla, P.F 2008. Scyliorhinus canicula Small-spotted catshark. In Tyler-Walters H. and Hiscock K. Marine Life Information Network: Biology and Sensitivity Key Information Reviews, [on-line]. Plymouth: Marine Biological Association of the United Kingdom. [cited 09-12-2023]. Available from: https://www.marlin.ac.uk/species/detail/1493
---
Last Updated: 29/04/2008