John dory (Zeus faber)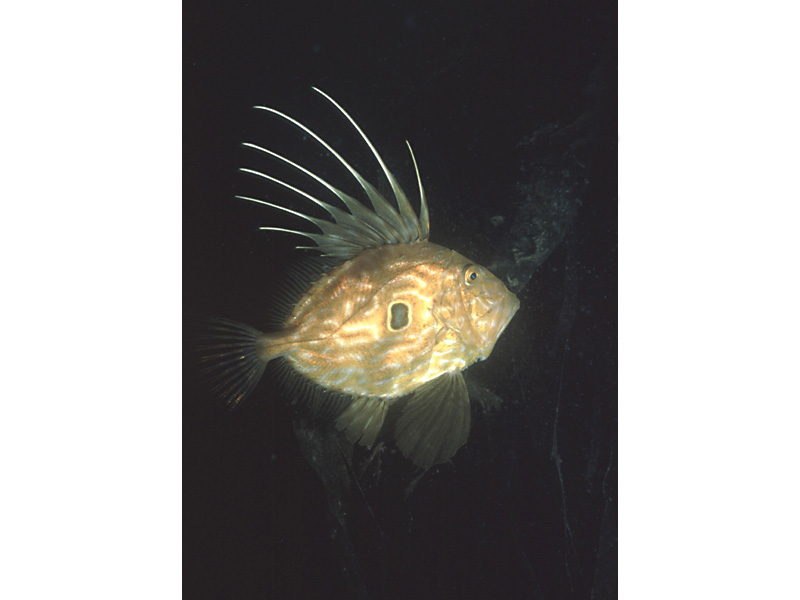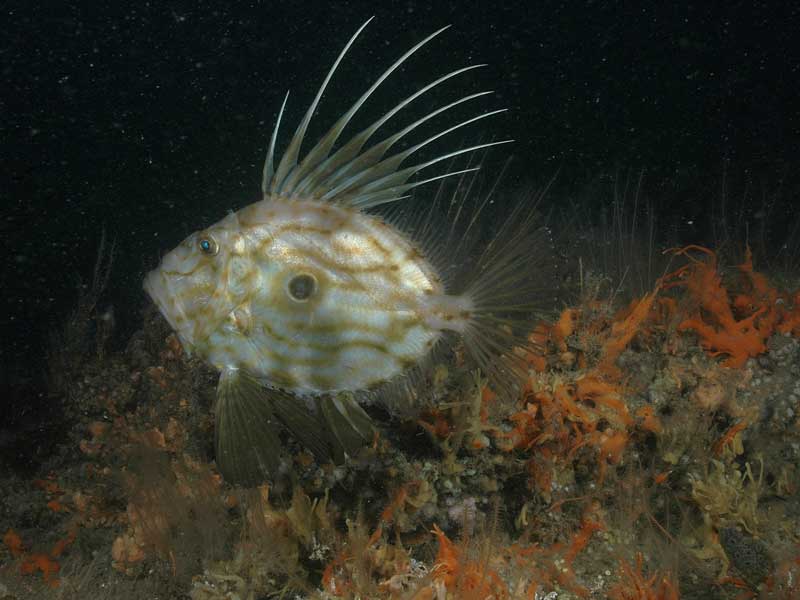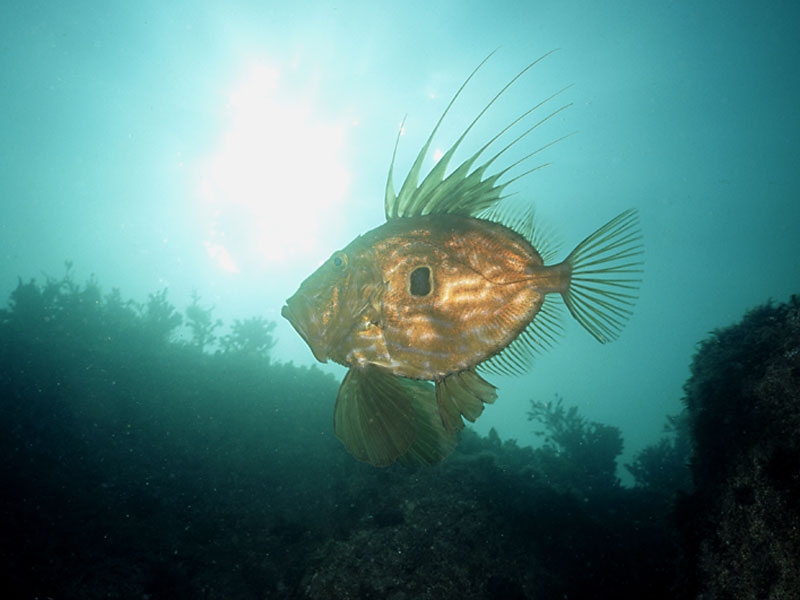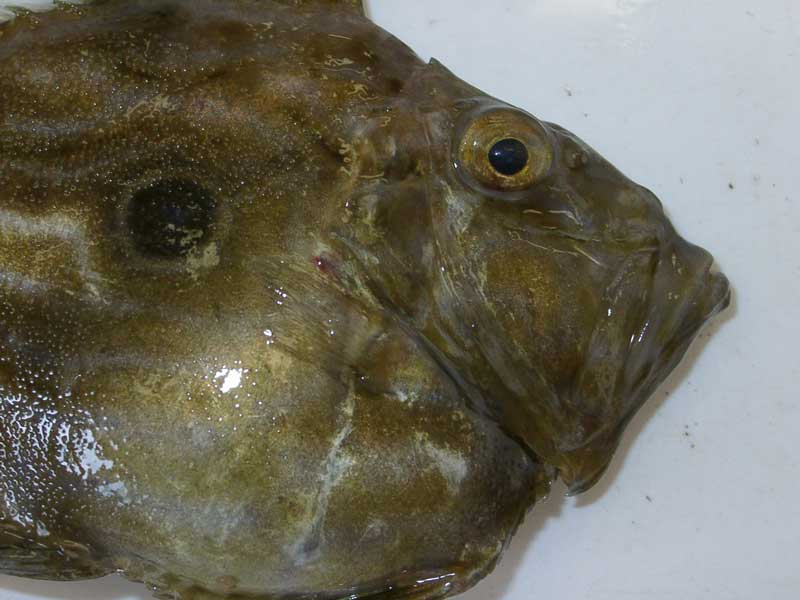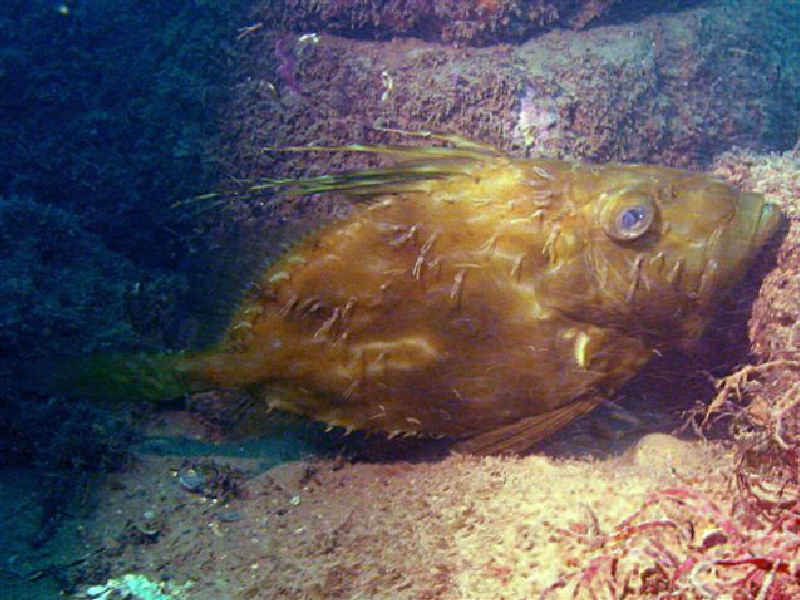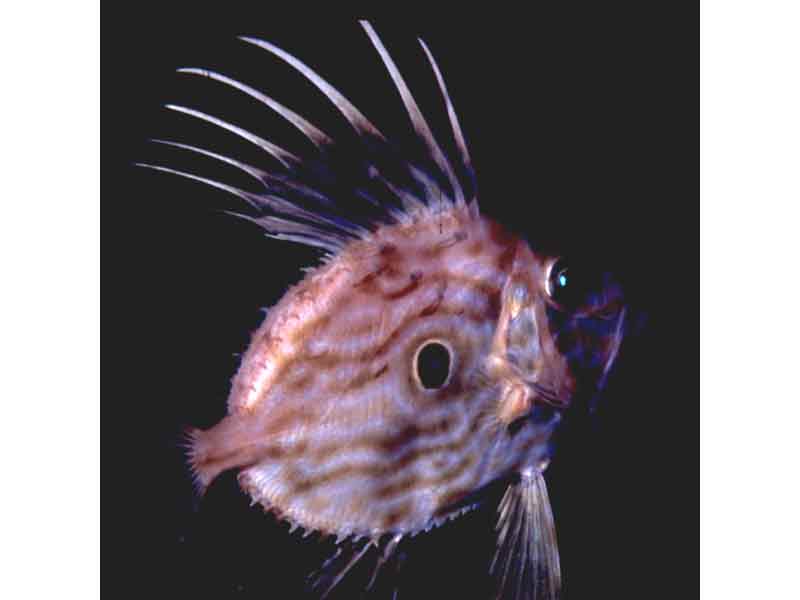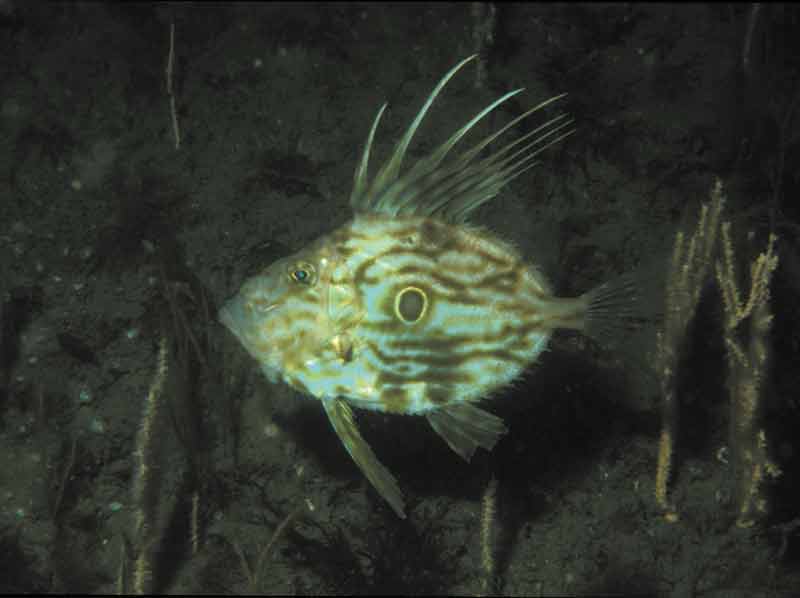 Researched by
John Bleach
Refereed by
Admin
Authority
Linnaeus, 1758
Other common names
-
Synonyms
-
Summary
Description
Body tall and laterally compressed like an oval plate. Between 30-70 cm in length. Eight to ten strong dorsal fin rays. Golden brown with dappled markings with a striking brown spot in middle of body. Large, very protractile mouth containing small conical teeth in jaws. Golden green-grey or silvery bronze.
Recorded distribution in Britain and Ireland
All British and Irish coasts.
Habitat
Midwater or near seabed at moderate depth, down to 400 m.
Identifying features
Tall, laterally compressed body like a dinner-plate.
Up to 70 cm in length.
Golden brown colour with dappled markings and a striking brown spot in the middle of the body.
Belly silver or white.
Eight to ten strong dorsal fin rays extending into long, elegant filaments.
Sharp spiny scales run round edge of body.
Additional information
No text entered
Bibliography
Dipper, F., 2001. British sea fishes (2nd edn). Teddington: Underwater World Publications Ltd.

Howson, C.M. & Picton, B.E., 1997. The species directory of the marine fauna and flora of the British Isles and surrounding seas. Belfast: Ulster Museum. [Ulster Museum publication, no. 276.]

JNCC (Joint Nature Conservation Committee), 1999. Marine Environment Resource Mapping And Information Database (MERMAID): Marine Nature Conservation Review Survey Database. [on-line] http://www.jncc.gov.uk/mermaid

Muus, B.J. & Dahlstrom, P., 1974. Collins guide to the sea fishes of Britain and North-Western Europe. Wm Collins Sons & Co. Ltd: London.

Picton, B.E. & Costello, M.J., 1998. BioMar biotope viewer: a guide to marine habitats, fauna and flora of Britain and Ireland. [CD-ROM] Environmental Sciences Unit, Trinity College, Dublin.

Whitehead, P.J.P., Bauchot, M.-L., Hureau, J.-C., Nielson, J. & Tortonese, E. 1986. Fishes of the North-eastern Atlantic and the Mediterranean. Vol. I, II & III. Paris: United Nations Educational, Scientific and Cultural Organisation (UNESCO).
Datasets
Citation
This review can be cited as:
Bleach, J. 2008. Zeus faber John dory. In Tyler-Walters H. and Hiscock K. Marine Life Information Network: Biology and Sensitivity Key Information Reviews, [on-line]. Plymouth: Marine Biological Association of the United Kingdom. [cited 28-11-2023]. Available from: https://www.marlin.ac.uk/species/detail/1542
---
Last Updated: 17/04/2008