Perforated barnacle (Perforatus perforatus)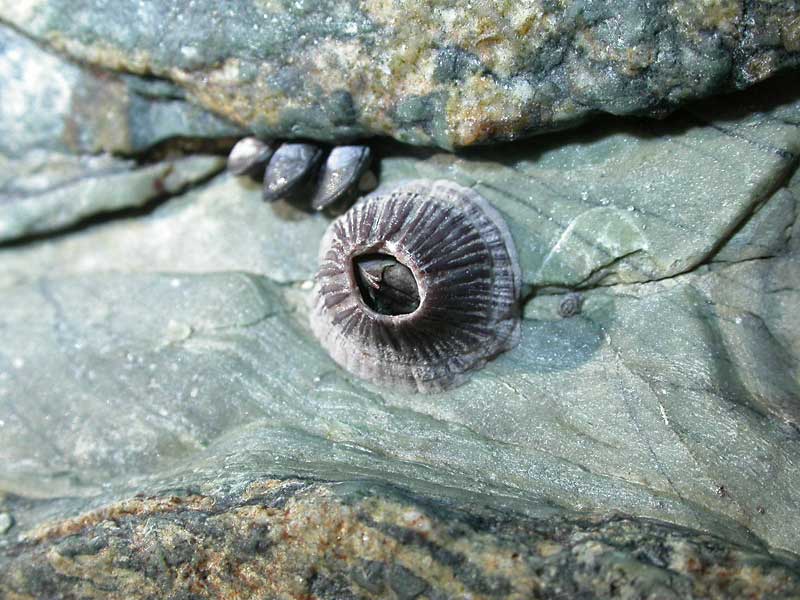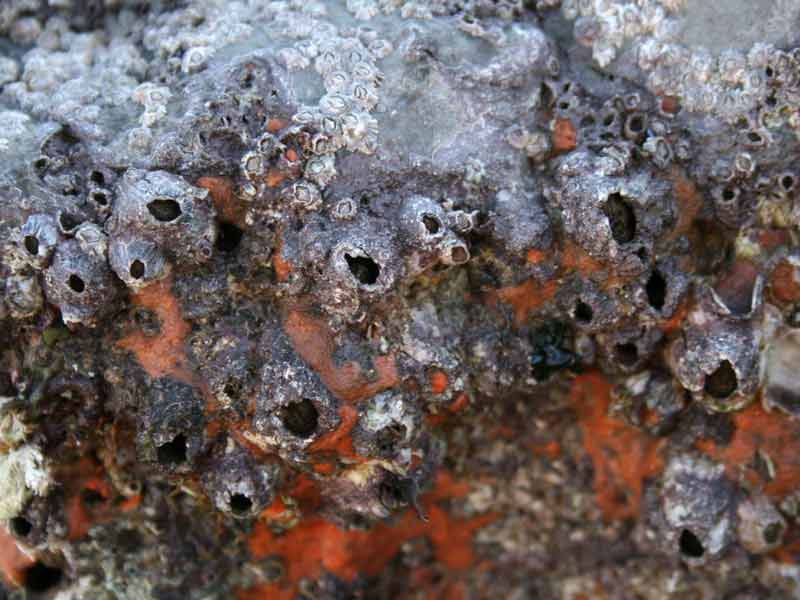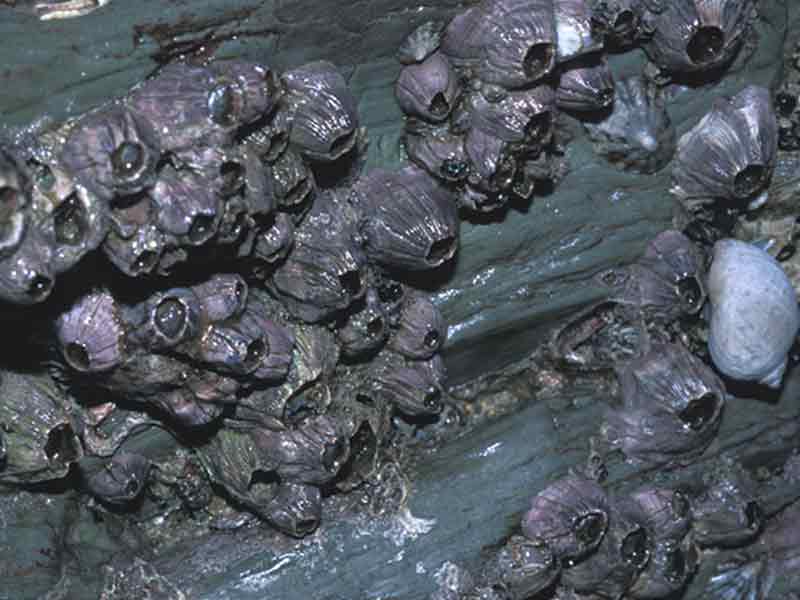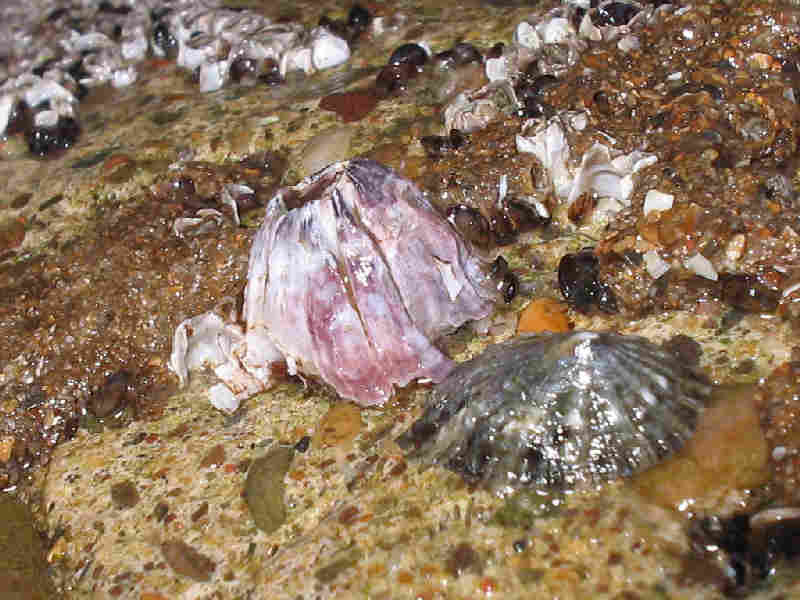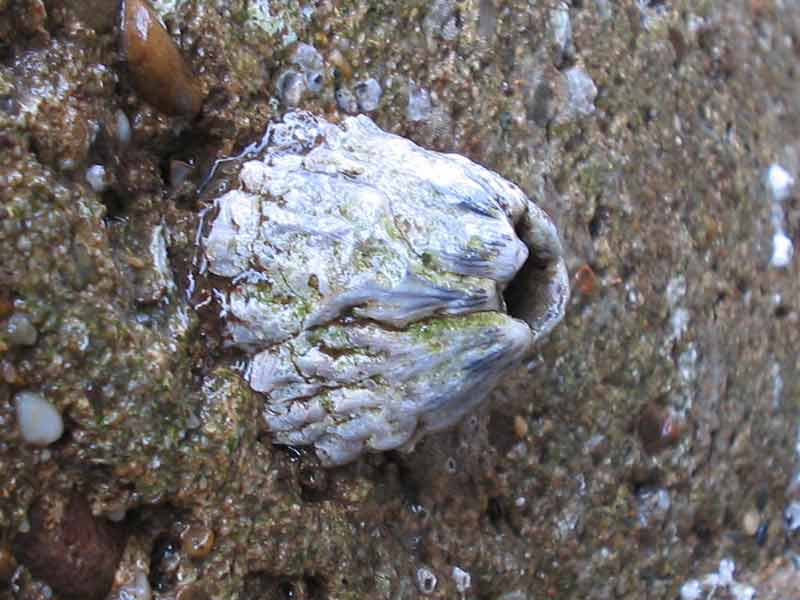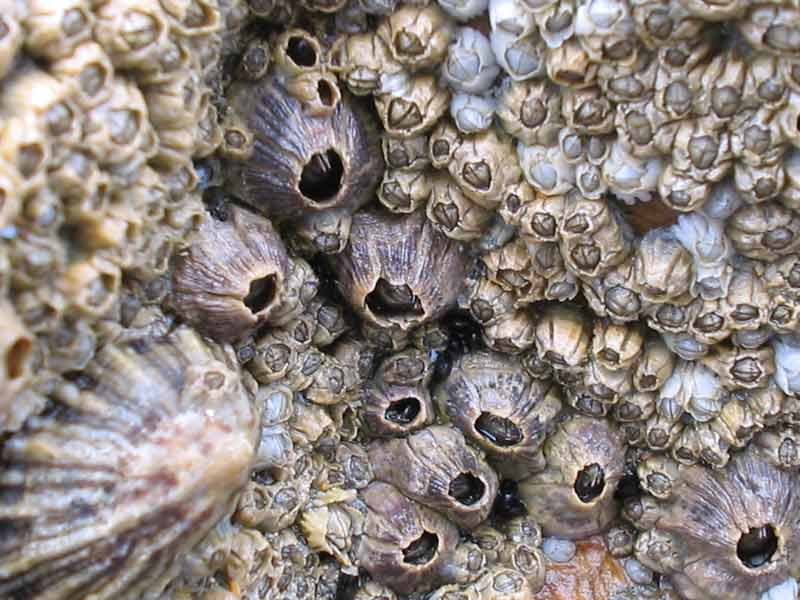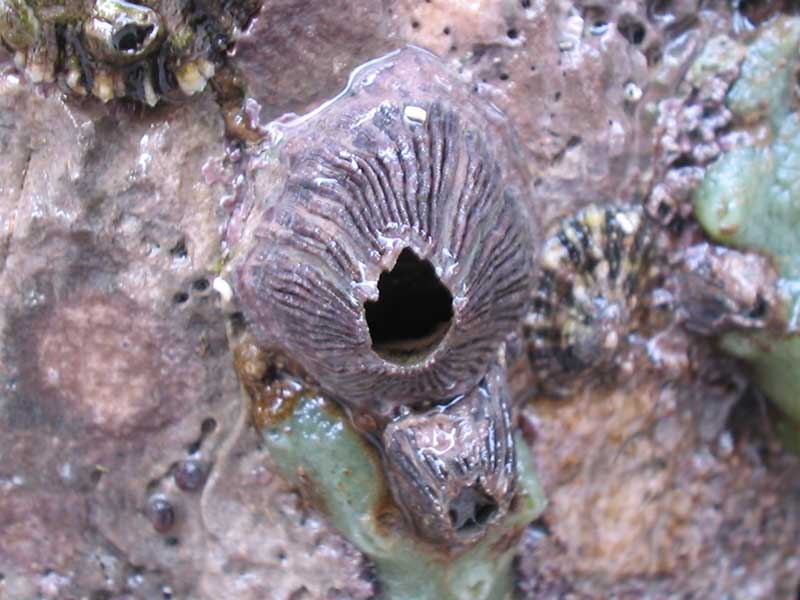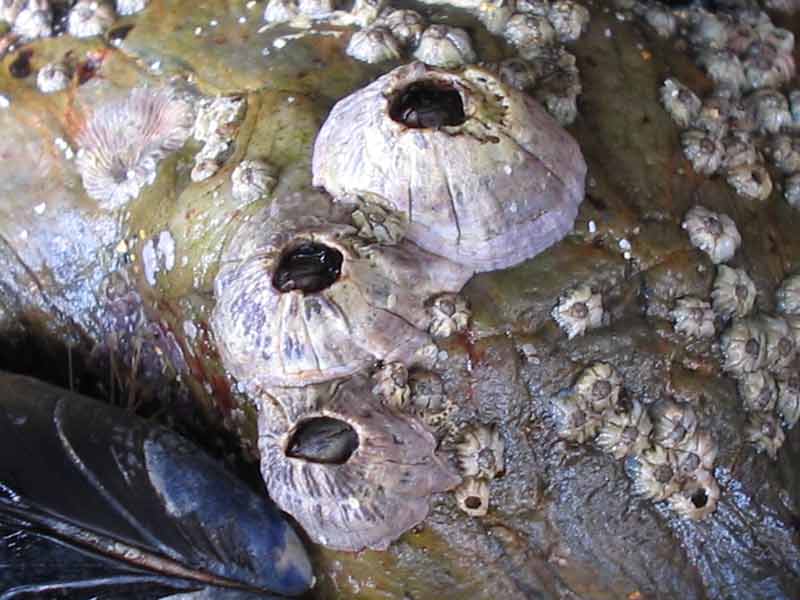 Researched by
Marie Skewes
Refereed by
Admin
Authority
(Bruguière, 1789)
Other common names
-
Synonyms
Balanus perforatus
Summary
Description
Up to 3 cm in diameter and 3 cm tall, Perforatus perforatus is recognised by its tapered, volcano-like shape. The shell wall consists of 6 purplish plates that are often vertically ridged, and sometimes separated at the apex leaving a jagged lip. Inside the operculum aperture, the tissue is marked with bright colours of pink, purple and blue. The tergoscutal flaps are brown to purple in colour, with blue and white spots.
Recorded distribution in Britain and Ireland
Perforatus perforatus is a southern species common in south-west England, especially Devon and Cornwall. It extends eastwards in the English Channel to East Sussex, is recorded in the Bristol Channel and South Wales, and reaches its northern limit in the southern Cardigan Bay. It has not yet reached Ireland or Scotland (Southward, 2008).
Global distribution
Common in the Mediterranean and extending southward to the coasts of Africa and northwards up the Spanish and French coasts to the south-west coasts of Great Britain.
Habitat
Perforatus perforatus is found from the mid-shore to the sublittoral on rocks and artificial structures and is sometimes common in wave exposed situations. Also present on ships' hulls.
Identifying features
Volcano-like shape.
Small oval aperture.
Operculum deeply immersed within the aperture.
Terga with short, pointed beaks.
Base calcareous.
Additional information
Aperture usually very small but quite large in sublittoral specimens.
Bibliography
Bassindale, R., 1964. British Barnacles. London: The Linnean Society of London.[Synopses of the British Fauna, no. 14.]

Campbell, A.C., 1982. The Hamlyn guide to the flora and fauna of the Mediterranean Sea. London: Hamlyn.

Fish, J.D. & Fish, S., 1996. A student's guide to the seashore. Cambridge: Cambridge University Press.

Hayward, P., Nelson-Smith, T. & Shields, C. 1996. Collins pocket guide. Sea shore of Britain and northern Europe. London: HarperCollins.

Hayward, P.J. & Ryland, J.S. (ed.) 1995b. Handbook of the marine fauna of North-West Europe. Oxford: Oxford University Press.

Herbert, R.J.H., Hawkins, S.J., Sheader, M. & Southward, A.J., 2003. Range extension and reproduction of the barnacle Balanus perforatus in the eastern English Channel. Journal of the Marine Biological Association of the United Kingdom, 83 (1), 73-82. DOI 10.1017/S0025315403006829h

Hiscock, K., Southward, A., Tittley, I., Jory, A. & Hawkins, S., 2001. The impact of climate change on subtidal and intertidal benthic species in Scotland. Scottish National Heritage Research, Survey and Monitoring Report , no. 182., Edinburgh: Scottish National Heritage

Howson, C.M. & Picton, B.E., 1997. The species directory of the marine fauna and flora of the British Isles and surrounding seas. Belfast: Ulster Museum. [Ulster Museum publication, no. 276.]

Southward, A.J., 2008. Barnacles. Synopses of the British Fauna, (New Series) (ed. J.H. Crothers & P.J. Hayward), No. 57.Shrewsbury, Field Studies Council
Datasets
Citation
This review can be cited as:
Skewes, M. 2008. Perforatus perforatus Perforated barnacle. In Tyler-Walters H. and Hiscock K. Marine Life Information Network: Biology and Sensitivity Key Information Reviews, [on-line]. Plymouth: Marine Biological Association of the United Kingdom. [cited 04-10-2023]. Available from: https://www.marlin.ac.uk/species/detail/1603
---
Last Updated: 08/05/2008