Pheasant shell (Tricolia pullus)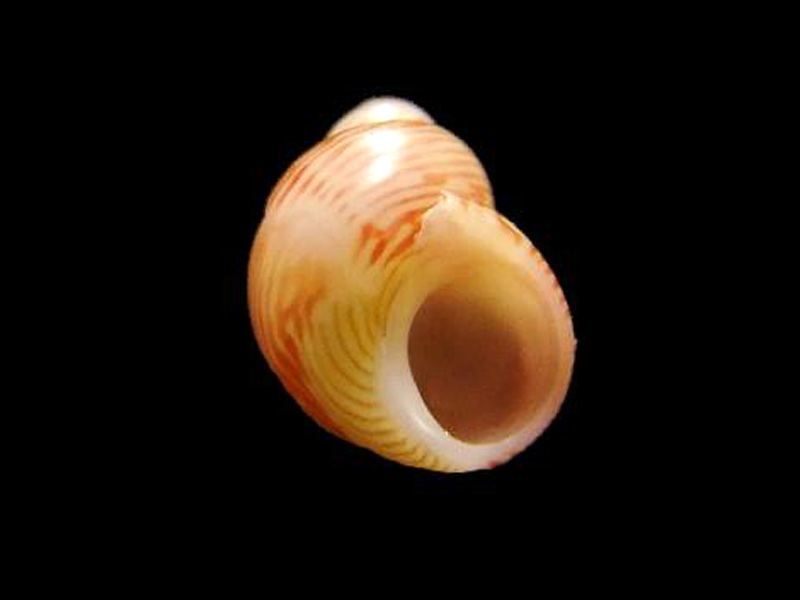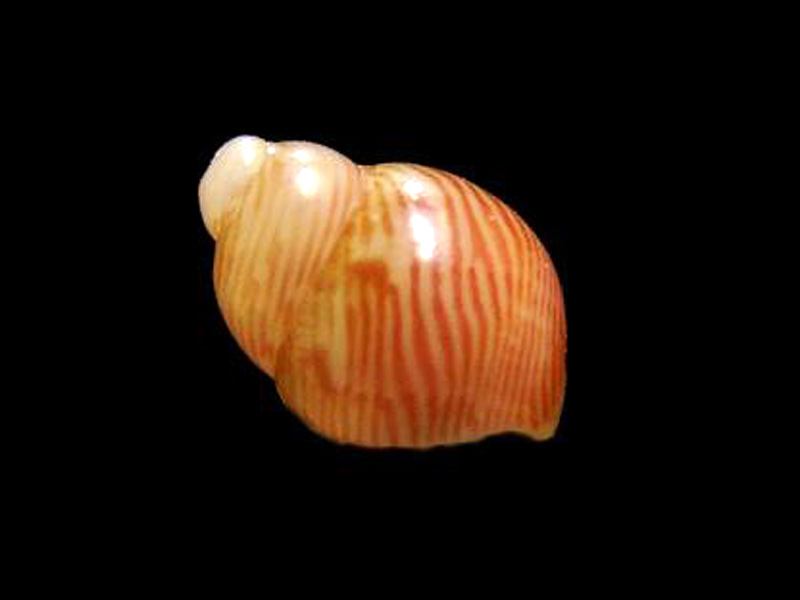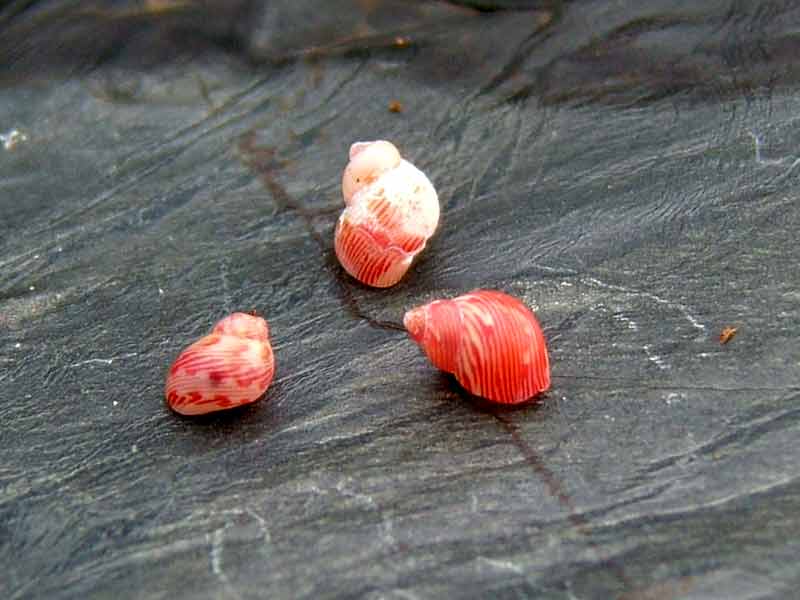 Researched by
Marie Skewes
Refereed by
Admin
Authority
(Linnaeus, 1758)
Other common names
-
Synonyms
-
Summary
Description
A small (up to 9 mm x 5 mm), conical or turban-shaped glossy shell of 5-6 whorls. Yellowish or white in colour with reddish-brown or purple streaks that often produce a zigzag pattern. Conspicuous white, calcareous operculum. Lateral lobes of the foot have 3 pairs of tentacles. Neck lobes both fringed.
Recorded distribution in Britain and Ireland
A southern species that extends north along the west coast of Britain and Ireland.
Global distribution
Extends south from the British Isles to the Mediterranean.
Habitat
Found on rocky coasts from the lower shore to about 35 m, usually amongst red algae.
Identifying features
Operculum markedly convex.
Last whorl approximately two thirds of shell length.
Additional information
No text entered
Bibliography
Campbell, A.C., 1982. The Hamlyn guide to the flora and fauna of the Mediterranean Sea. London: Hamlyn.

Fish, J.D. & Fish, S., 1996. A student's guide to the seashore. Cambridge: Cambridge University Press.

Graham, A., 1971. British Prosobranchs. London: Academic Press.[Synopses of the British Fauna, no. 2.]

Hayward, P., Nelson-Smith, T. & Shields, C. 1996. Collins pocket guide. Sea shore of Britain and northern Europe. London: HarperCollins.

Hayward, P.J. & Ryland, J.S. (ed.) 1995b. Handbook of the marine fauna of North-West Europe. Oxford: Oxford University Press.

Hiscock, K., Southward, A., Tittley, I., Jory, A. & Hawkins, S., 2001. The impact of climate change on subtidal and intertidal benthic species in Scotland. Scottish National Heritage Research, Survey and Monitoring Report , no. 182., Edinburgh: Scottish National Heritage

Howson, C.M. & Picton, B.E., 1997. The species directory of the marine fauna and flora of the British Isles and surrounding seas. Belfast: Ulster Museum. [Ulster Museum publication, no. 276.]

McMillan, N.F., 1968. British Shells. London: Frederick Warne & Co Ltd.
Datasets
Citation
This review can be cited as:
Skewes, M. 2005. Tricolia pullus Pheasant shell. In Tyler-Walters H. and Hiscock K. Marine Life Information Network: Biology and Sensitivity Key Information Reviews, [on-line]. Plymouth: Marine Biological Association of the United Kingdom. [cited 27-09-2023]. Available from: https://www.marlin.ac.uk/species/detail/1634
---
Last Updated: 28/06/2005