Painted top shell (Calliostoma zizyphinum)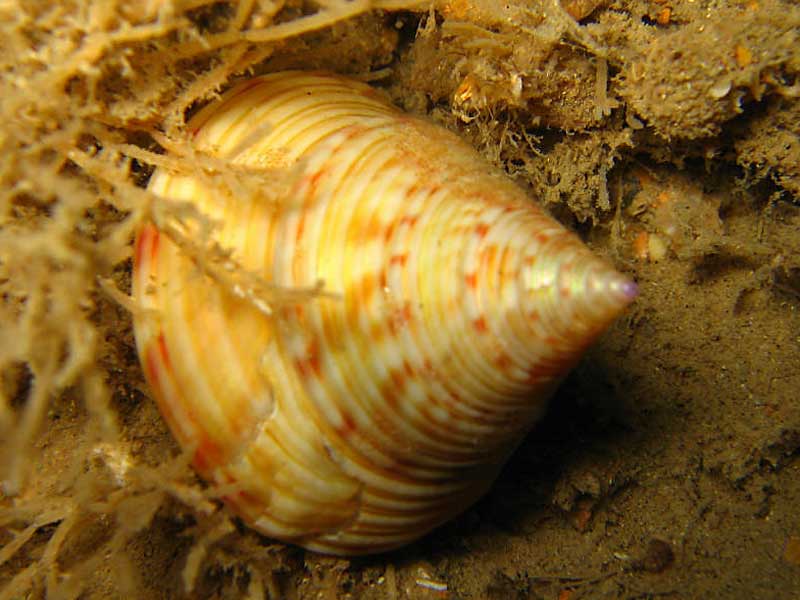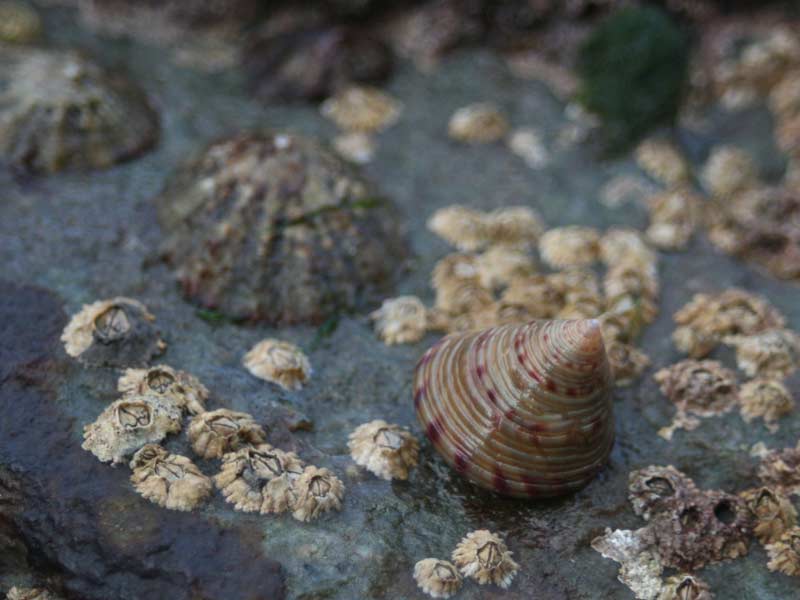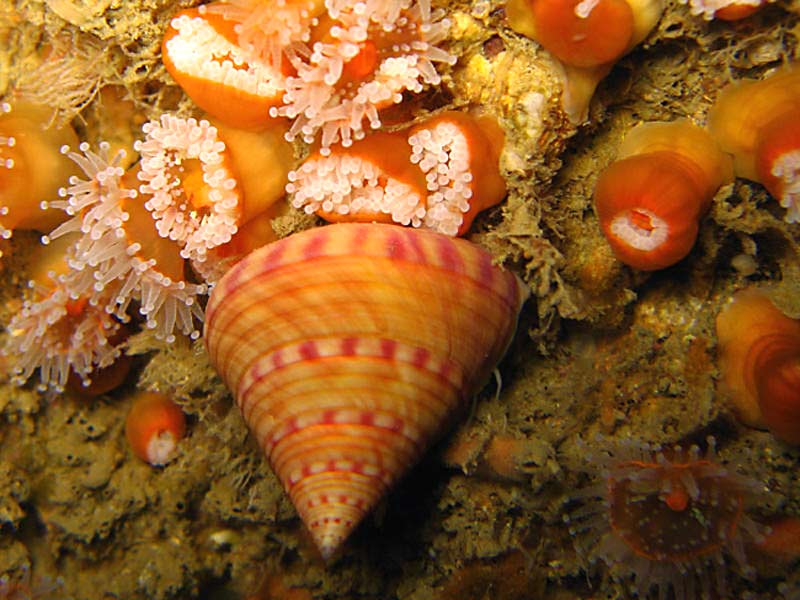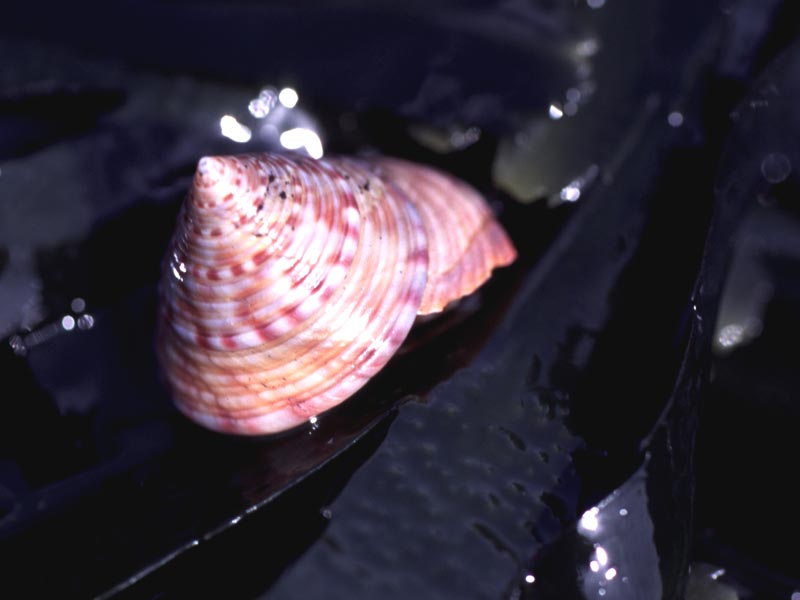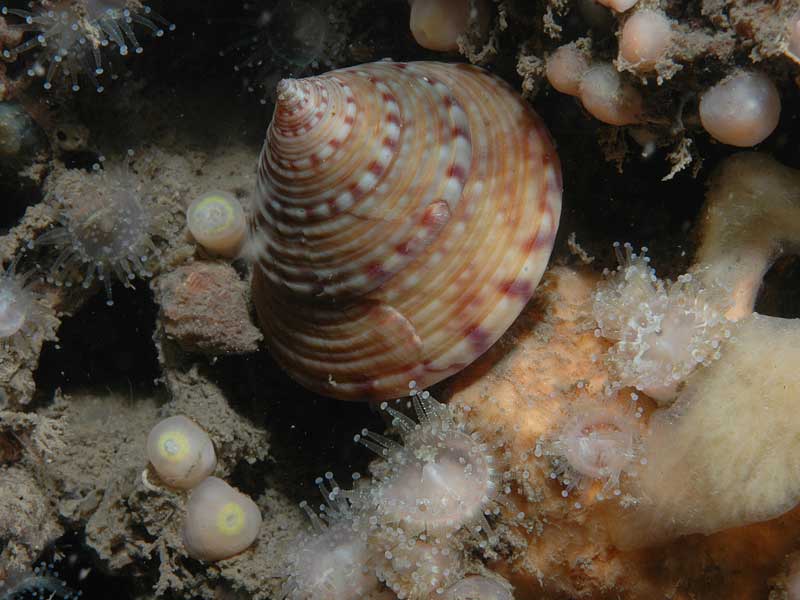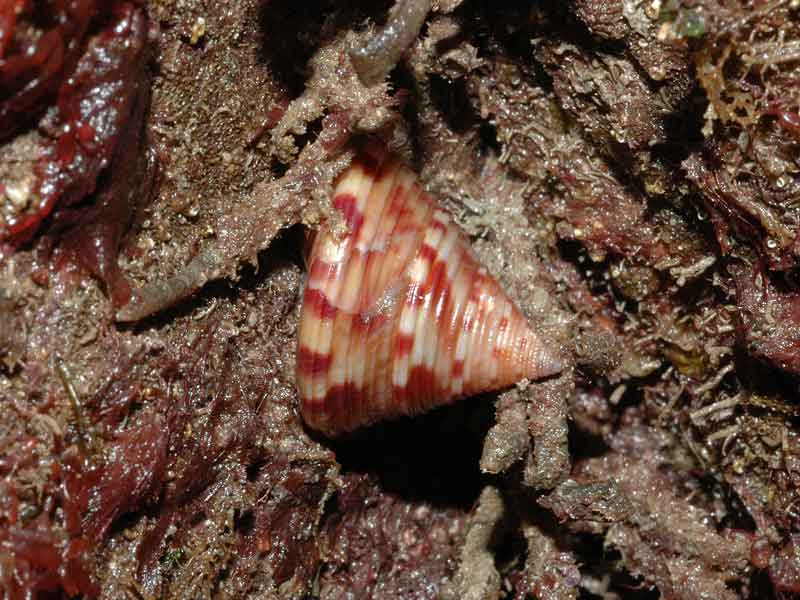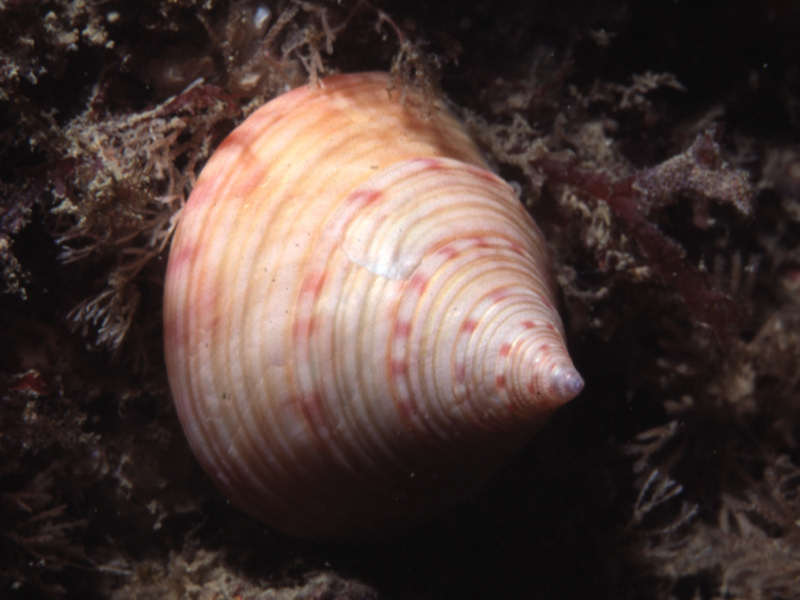 Researched by
Susie Ballerstedt
Refereed by
Admin
Authority
(Linnaeus, 1758)
Other common names
-
Synonyms
-
Summary
Description
Calliostoma zizyphinum has a regularly conical, straight sided shell, up to 3 cm high and 3 cm broad, with a sharp apex and a flat base. The shell has regular spiral grooves and ridges and up to 12-13 whorls. The shell is very 'clean' and can be yellowish, pale pink or violet with streaks and blotches of brown, red or purple. Occasionally, individuals are white. The body tissue is also colourful and may be flecked with purple, crimson, reddish brown and yellow. The foot has 4-5 pairs of epipodial tentacles.
Recorded distribution in Britain and Ireland
Common on all coasts of Britain and Ireland.
Global distribution
Widely distributed in north west Europe from northern Norway south to the Azores and throughout the Mediterranean.
Habitat
Calliostoma zizyphinum is found on seaweed covered rocky shores from extreme low water to 300 m depth in the sublittoral.
Identifying features
Shell is up to 3 cm high and 3 cm broad.
Shell is conical, straight sided and clean.
The base of the shell is flat.
The foot has 4-5 parapodial tentacles.
The colour of the shell is variable, but generally purple/pink.
Additional information
The white morph Calliostoma zizyphinum, var. lyonsi, is sometimes considered a separate species (Fretter & Graham, 1994).
Bibliography
Fish, J.D. & Fish, S., 1996. A student's guide to the seashore. Cambridge: Cambridge University Press.

Fretter, V. & Graham, A., 1994. British prosobranch molluscs: their functional anatomy and ecology, revised and updated edition. London: The Ray Society.

Graham, A., 1988. Molluscs: prosobranchs and pyramellid gastropods (2nd ed.). Leiden: E.J. Brill/Dr W. Backhuys. [Synopses of the British Fauna No. 2]

Hayward, P., Nelson-Smith, T. & Shields, C. 1996. Collins pocket guide. Sea shore of Britain and northern Europe. London: HarperCollins.

Hayward, P.J. & Ryland, J.S. (ed.) 1995b. Handbook of the marine fauna of North-West Europe. Oxford: Oxford University Press.
Datasets
Citation
This review can be cited as:
Ballerstedt, S. 2008. Calliostoma zizyphinum Painted top shell. In Tyler-Walters H. and Hiscock K. Marine Life Information Network: Biology and Sensitivity Key Information Reviews, [on-line]. Plymouth: Marine Biological Association of the United Kingdom. [cited 11-12-2023]. Available from: https://www.marlin.ac.uk/species/detail/1647
---
Last Updated: 08/05/2008