Baked bean ascidian (Dendrodoa grossularia)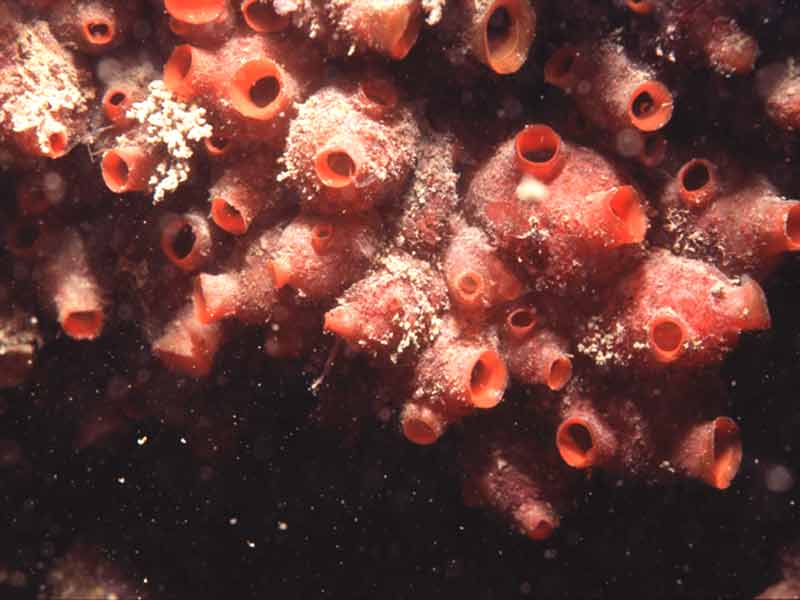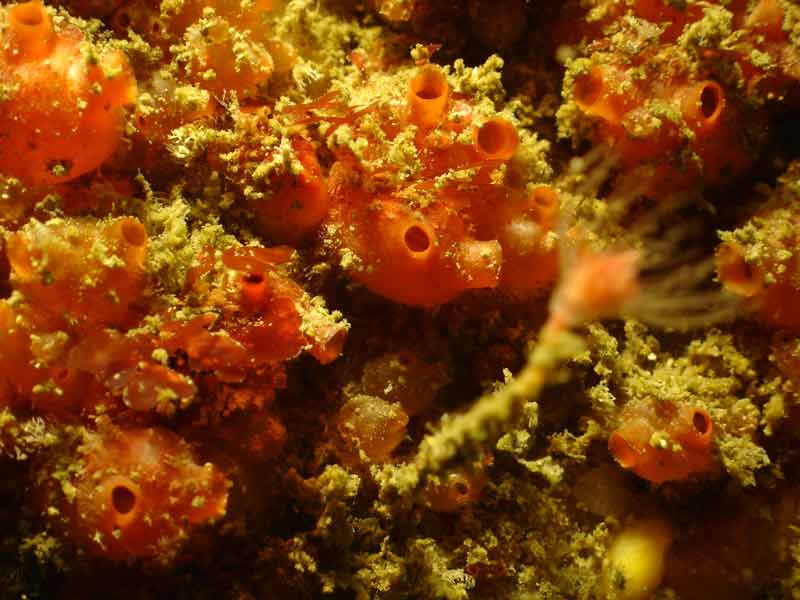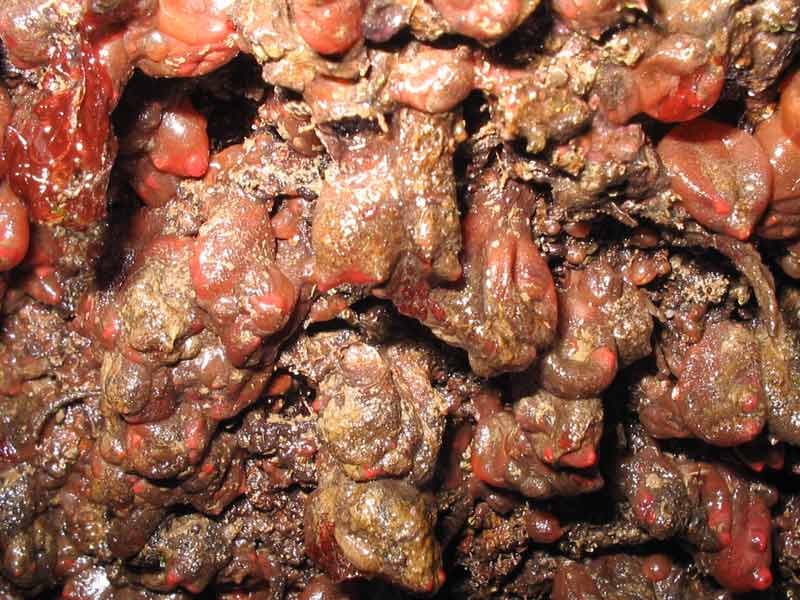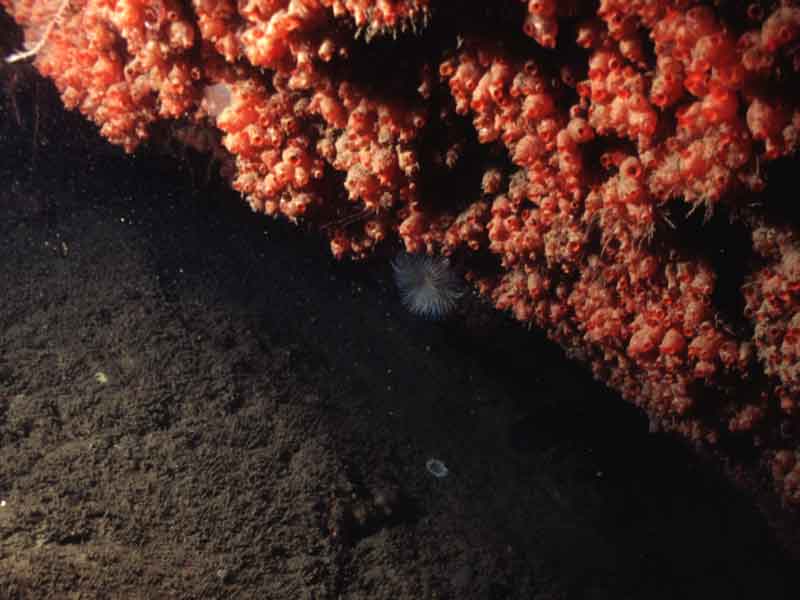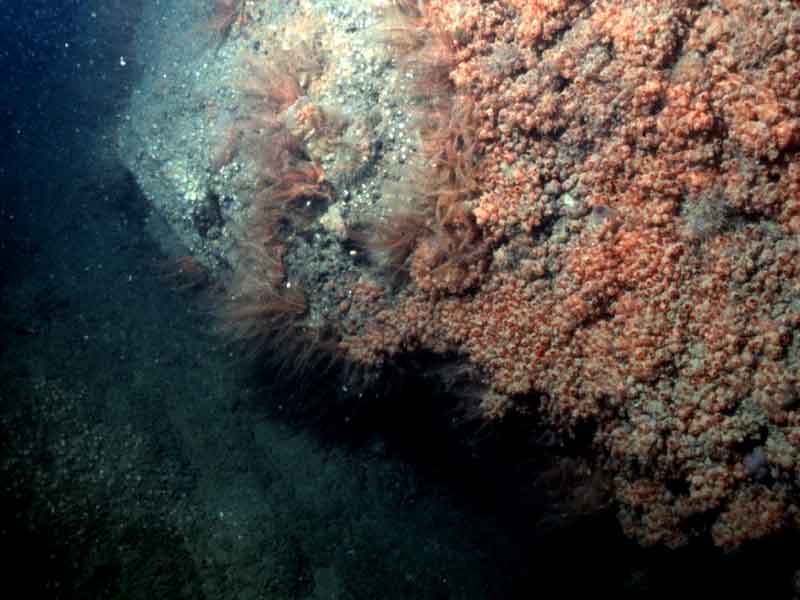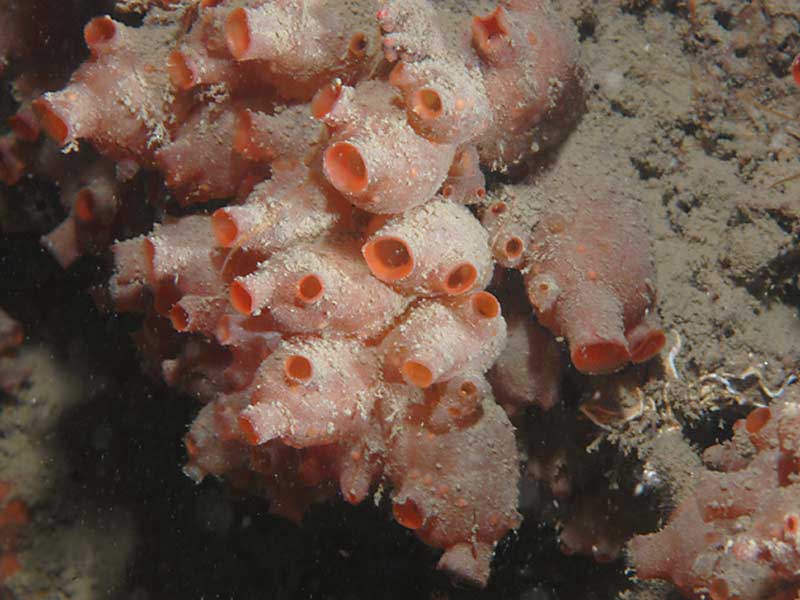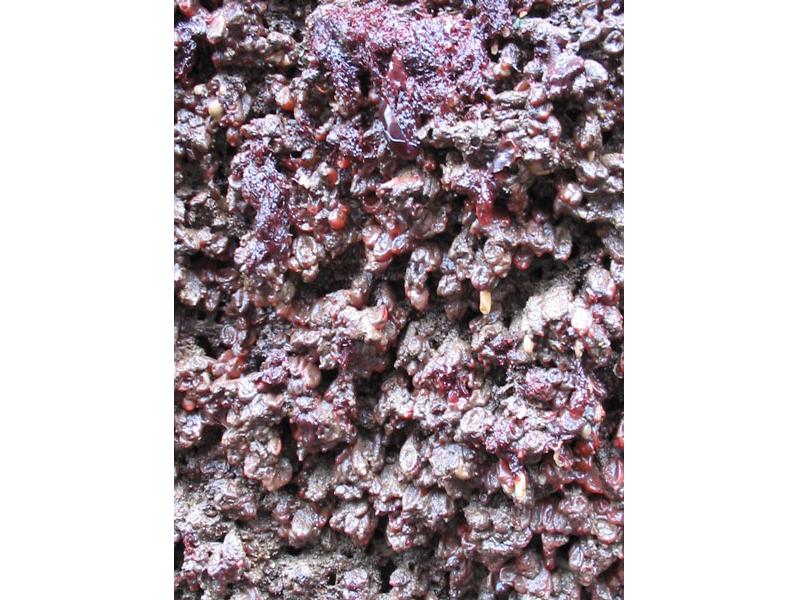 Researched by
Penny Avant
Refereed by
Admin
Authority
(Van Beneden, 1846)
Other common names
-
Synonyms
-
Summary
Description
Dendrodoa grossularia is a solitary, reddish-brown sea squirt, up to 2 cm long and 1.5 cm in diameter, which occurs singly or aggregated in dense, bumpy clusters. It is firm to the touch and the shape of individuals varies from flattened and rounded on a spreading base when solitary, to upright, elongated and cylindrical when aggregated. The two short but conspicuous siphons are square or four-lobed in outline when partly contracted, but round and flared when actively pumping.
Recorded distribution in Britain and Ireland
Widely distributed, and locally common, around British and Irish coasts. Not recorded in northeast Scotland, the coast south of the Humber to the Stour and the south coast of Ireland.
Global distribution
Generally distributed from the Arctic, round the northeast coast of America, throughout northwest Europe and Britain, including the Scilly Isles and the Brittany peninsula.
Habitat
Found on the lower shore and sublittorally to a depth of 600 m on a variety of substrata including rock, shell, other ascidians and algae. It is particularly abundant and dominates rocks in two contrasting situations: in surge gullies and caves exposed to severe wave action and in locations entirely sheltered from wave action where tidal streams are moderate to strong.
Identifying features
A solitary species occurring singly or in dense, bumpy clusters reddish-brown.
2 short, conspicuous siphons.
Additional information
Also known as the gooseberry sea squirt. This species is similar in external appearance to
Distomus variolus
,
Stolonica socialis
, and
Polycarpa scuba
. The internal anatomy is important in distinguishing between species. The siphons of
Dendrodoa grossularia
are more conspicuous than those of
Distomus variolosus
.
Bibliography
Bruce, J.R., Colman, J.S. & Jones, N.S., 1963. Marine fauna of the Isle of Man. Liverpool: Liverpool University Press.

Fish, J.D. & Fish, S., 1996. A student's guide to the seashore. Cambridge: Cambridge University Press.

Gibson, R., Hextall, B. & Rogers, A., 2001. Photographic guide to the sea and seashore life of Britain and north-west Europe. Oxford: Oxford University Press.

Hayward, P., Nelson-Smith, T. & Shields, C. 1996. Collins pocket guide. Sea shore of Britain and northern Europe. London: HarperCollins.

Hayward, P.J. & Ryland, J.S. (ed.) 1995b. Handbook of the marine fauna of North-West Europe. Oxford: Oxford University Press.

Millar, R.H., 1970. British Ascidians London: Academic Press.[Synopses of the British Fauna, no. 1.]
Datasets
Citation
This review can be cited as:
Avant, P. 2008. Dendrodoa grossularia Baked bean ascidian. In Tyler-Walters H. and Hiscock K. Marine Life Information Network: Biology and Sensitivity Key Information Reviews, [on-line]. Plymouth: Marine Biological Association of the United Kingdom. [cited 09-12-2023]. Available from: https://www.marlin.ac.uk/species/detail/1660
---
Last Updated: 29/04/2008