Sea orange (Suberites ficus)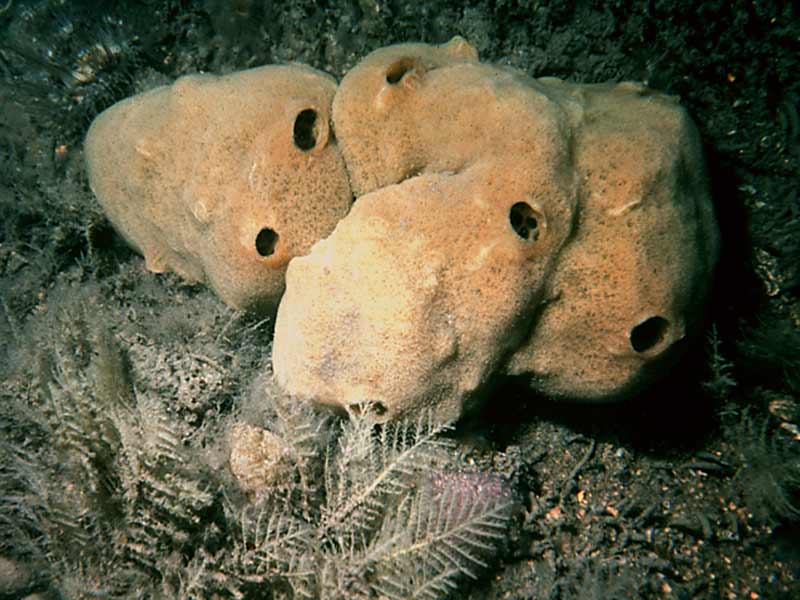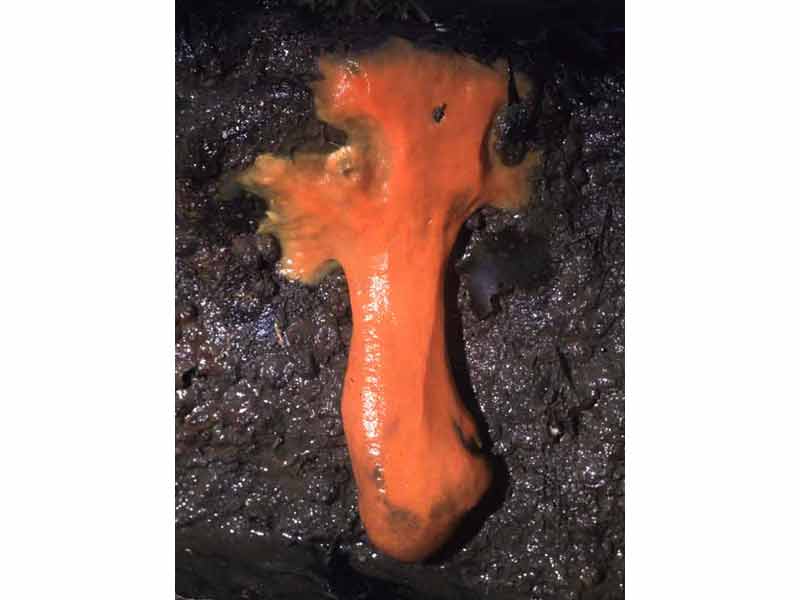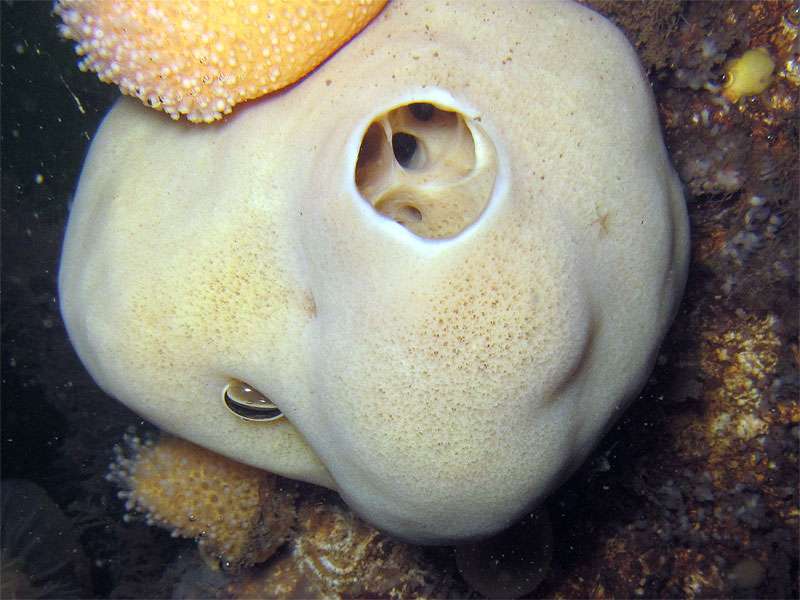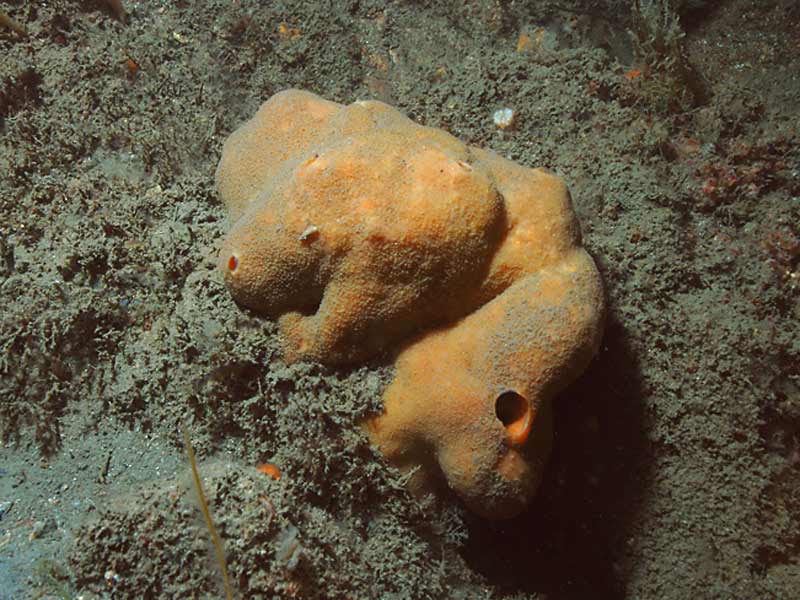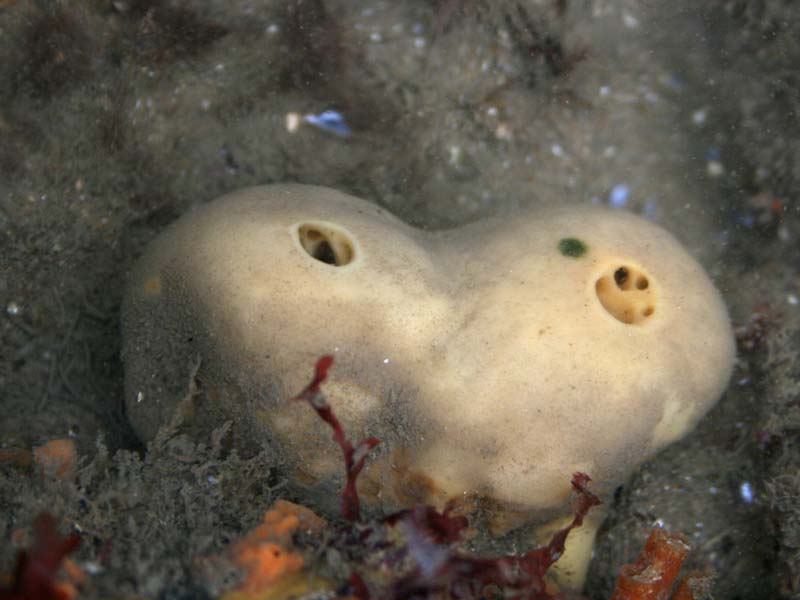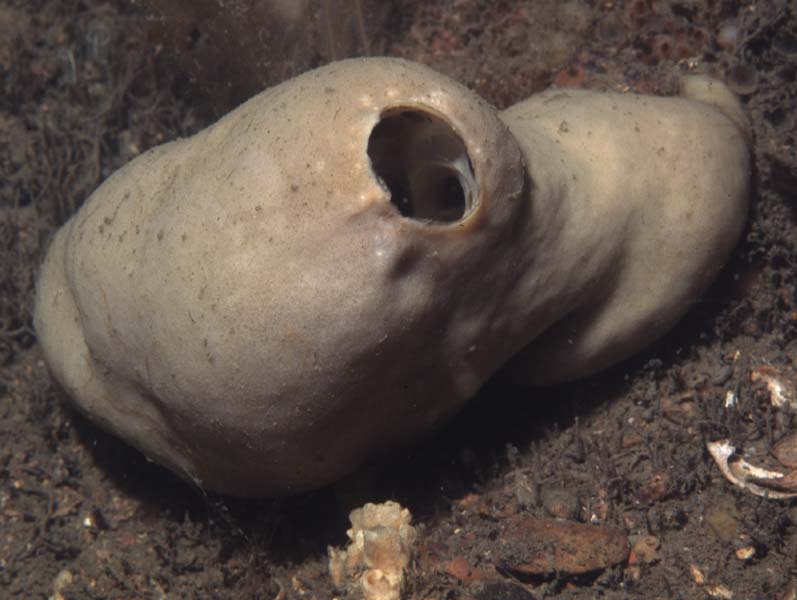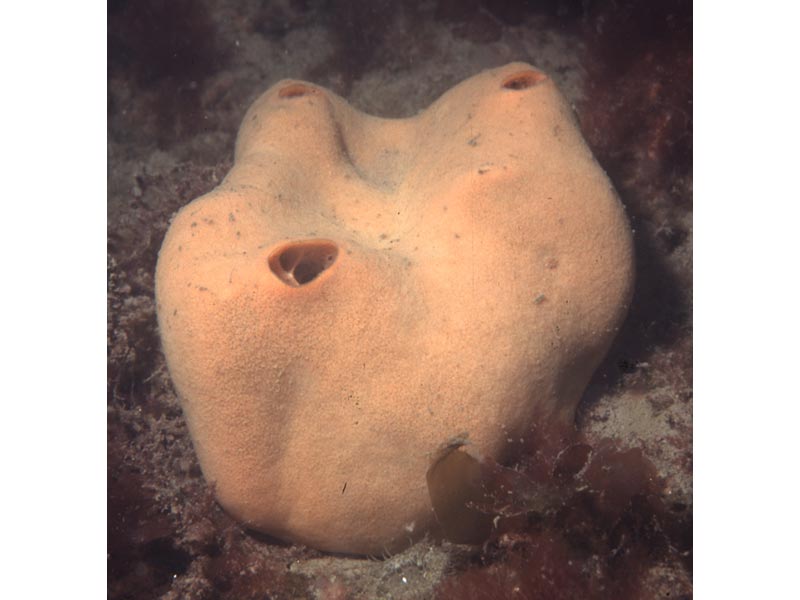 Researched by
Penny Avant
Refereed by
Admin
Authority
(Johnston, 1842)
Other common names
Fig sponge
Synonyms
Suberites domuncula ficus (Johnston, 1842), Ficulina ficus (Johnston, 1842), Hymeniacidon ficus (Johnston, 1842), Hymeniacidon suberea (Montagu, 1814)
Summary
Description
The body form is very variable, typically massively lobed but can be a cushion, massively globular, elongated or encrusting. Size varies between 10-40 cm in diameter and the surface looks smooth but is slightly rough to touch. The colour is usually orange or intermediate shades of yellow, brown and orange but has also been reported as white, grey or green. The pores through which water leaves the body cavity (oscules) are large and typically at the tops of the lobes but may be in other positions.
Recorded distribution in Britain and Ireland
Widely distributed around the British coast.
Global distribution
Widespread throughout the Arctic and northeast Atlantic, and found in the north western Mediterranean.
Habitat
Occurs on rock and other hard substrata such as wreckage and empty gastropod and scallop shells. Reported to prefer being exposed to tidal currents.
Identifying features
Growth form is typically massively lobed, but may be a cushion.
Size up to 40 cm in diameter.
Colour usually orange or intermediate shades of yellow, brown and orange.
The surface is smooth but with some friction to touch.
Large oscules typically at the top of the lobes, but may be in other positions.
Contracts to 3/4 of its size when removed from water.
Shape, size and arrangement of spicules is important for identification of the species.
Additional information
Suberites ficus has been variously reported as being both synonymous with, and a separate species from Suberites domuncula. The name given to these species is still tentative because the specific distinctiveness of Suberites ficus and other named forms needs further study (van Soest et al., 2000).
Bibliography
Howson, C.M. & Picton, B.E., 1997. The species directory of the marine fauna and flora of the British Isles and surrounding seas. Belfast: Ulster Museum. [Ulster Museum publication, no. 276.]

Moss, D., & Ackers, G. (eds.), 1982. The UCS Sponge Guide. Produced by R. Earll. Ross-on-Wye: The Underwater Conservation Society.

Van Soest, R.W.M., Picton, B. & Morrow, C., 2000. Sponges of the North East Atlantic. [CD-ROM] Windows version 1.0. Amsterdam: Biodiversity Center of ETI, Multimedia Interactive Software. [World Biodiversity Database CD-ROM Series.]
Datasets
Citation
This review can be cited as:
Avant, P. 2008. Suberites ficus Sea orange. In Tyler-Walters H. and Hiscock K. Marine Life Information Network: Biology and Sensitivity Key Information Reviews, [on-line]. Plymouth: Marine Biological Association of the United Kingdom. [cited 29-11-2023]. Available from: https://www.marlin.ac.uk/species/detail/1764
---
Last Updated: 08/05/2008