Golden kelp (Laminaria ochroleuca)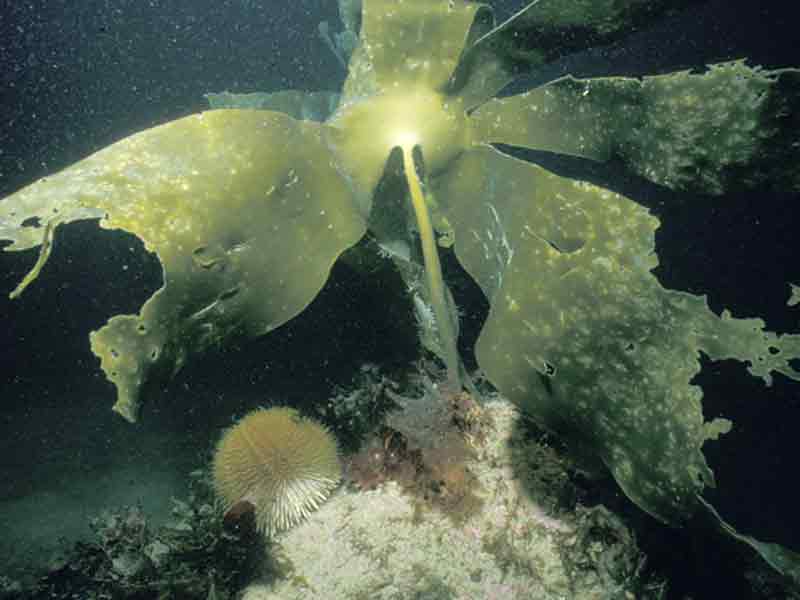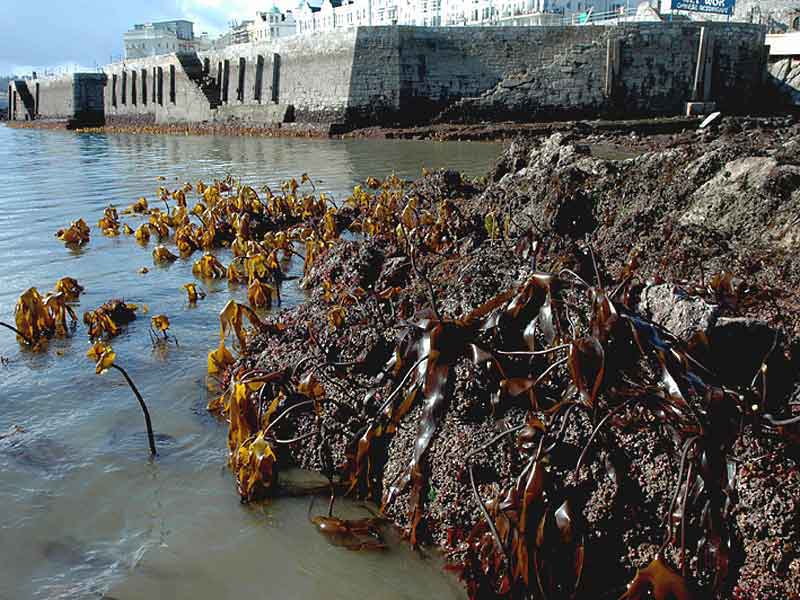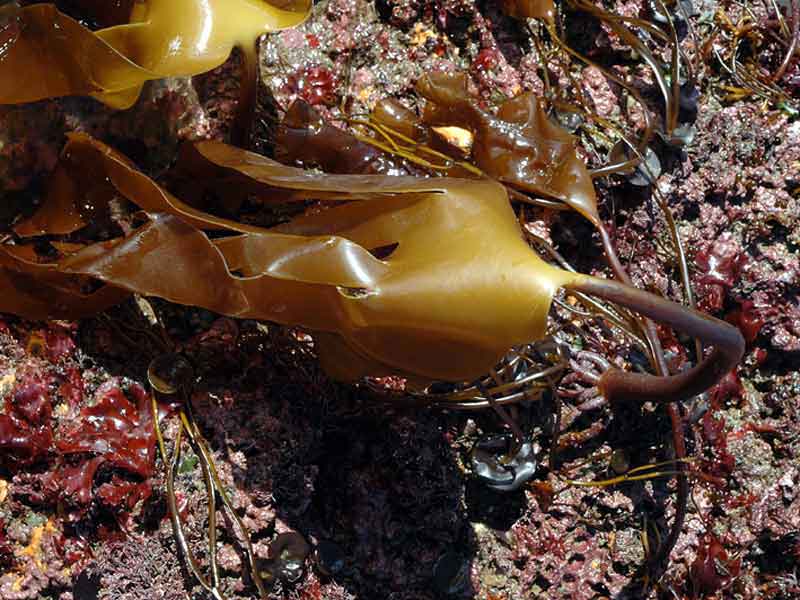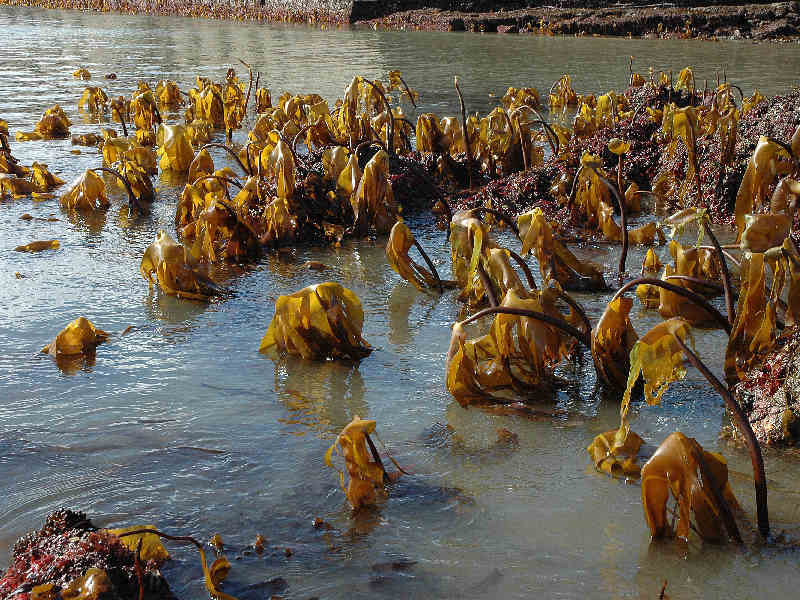 Researched by
Jenny Smirthwaite
Refereed by
Admin
Authority
Bachelot de la Pylaie, 1824
Other common names
-
Synonyms
-
Summary
Description
Laminaria ochroleuca is a yellow-brown digitate kelp up to about 1.5 m in length. It has a distinct yellow area at the junction of the stipe and the blade which is a key distinguishing feature. Laminaria ochroleuca also has a rigid round stem (or stipe) that is clean of any attached growths (epiphytes). The blade is broad and flattened, dividing into numerous strap like digits.
Recorded distribution in Britain and Ireland
An isolated recording in the Shetland Islands but otherwise found on the coast of south west England including Lundy, the Isles of Scilly, south Devon and Cornwall.
Global distribution
NE Atlantic, Mediterranean, SE Atlantic
Habitat
The species is found on rocks from the low water spring tide level to the shallow subtidal. In some locations
Laminaria ochroleuca
may be found in deeper water. For example, in the Isles of Scilly a park of
Laminaria ochroleuca
is found deeper than
Laminaria hyperborea
at a depth of about 25 m. The species may occur as mono-specific stands or as mixed stands with other
Laminaria
species.
Identifying features
Bright yellow patch at base of blade.
Similar in appearance to Laminaria hyperborea but with a rigid round epiphyte free stipe.
Additional information
None
Bibliography
BMLSS (British Marine Life Study Society), 2002. Jellyfish page [On-line] http://ourworld.compuserve.com/homepages/BMLSS/Moonjell.htm, 2002-07-02

Guiry, M.D. & Nic Dhonncha, E., 2002. AlgaeBase. World Wide Web electronic publication http://www.algaebase.org,

Hardy, F.G. & Guiry, M.D., 2003. A check-list and atlas of the seaweeds of Britain and Ireland. London: British Phycological Society

Howson, C.M. & Picton, B.E., 1997. The species directory of the marine fauna and flora of the British Isles and surrounding seas. Belfast: Ulster Museum. [Ulster Museum publication, no. 276.]

JNCC (Joint Nature Conservation Committee), 1999. Marine Environment Resource Mapping And Information Database (MERMAID): Marine Nature Conservation Review Survey Database. [on-line] http://www.jncc.gov.uk/mermaid

Norton, T.A. (ed.), 1985. Provisional Atlas of the Marine Algae of Britain and Ireland. Huntingdon: Biological Records Centre, Institute of Terrestrial Ecology.
Datasets
Citation
This review can be cited as:
Smirthwaite, J. 2007. Laminaria ochroleuca Golden kelp. In Tyler-Walters H. and Hiscock K. Marine Life Information Network: Biology and Sensitivity Key Information Reviews, [on-line]. Plymouth: Marine Biological Association of the United Kingdom. [cited 11-12-2023]. Available from: https://www.marlin.ac.uk/species/detail/1838
---
Last Updated: 03/07/2007