Black goby (Gobius niger)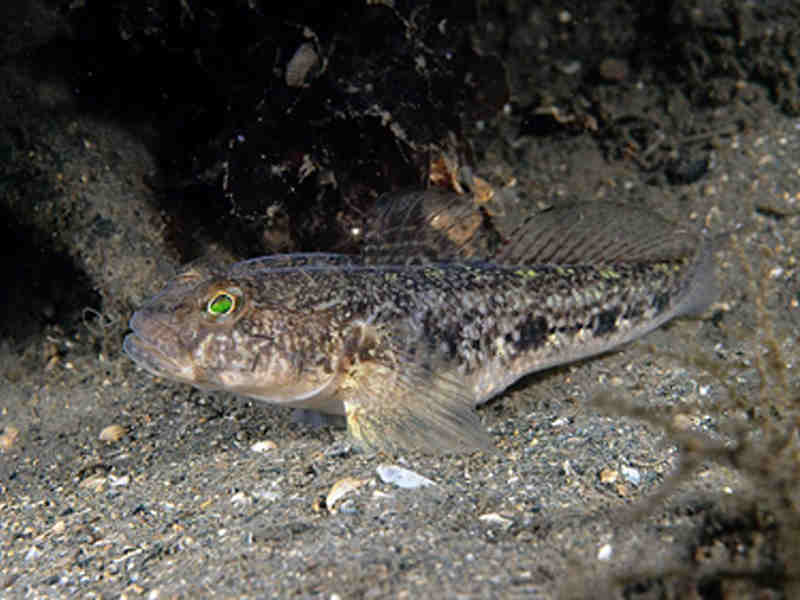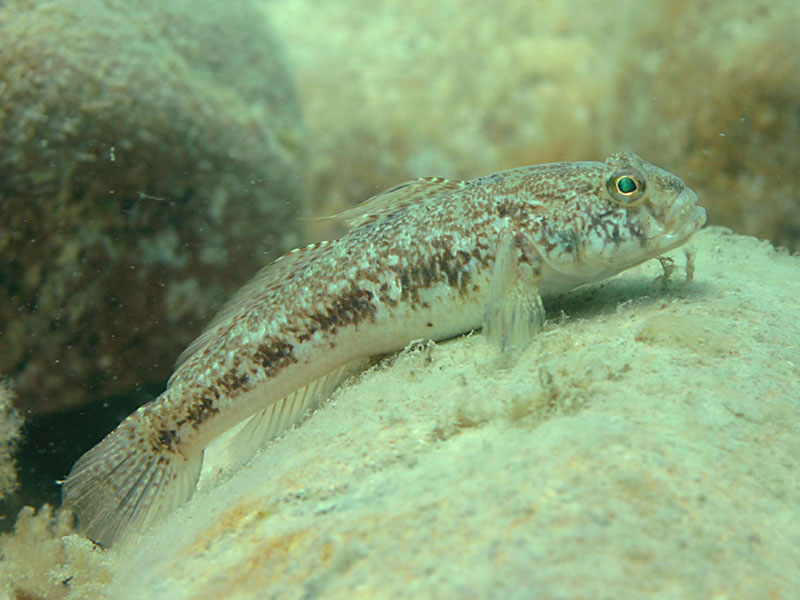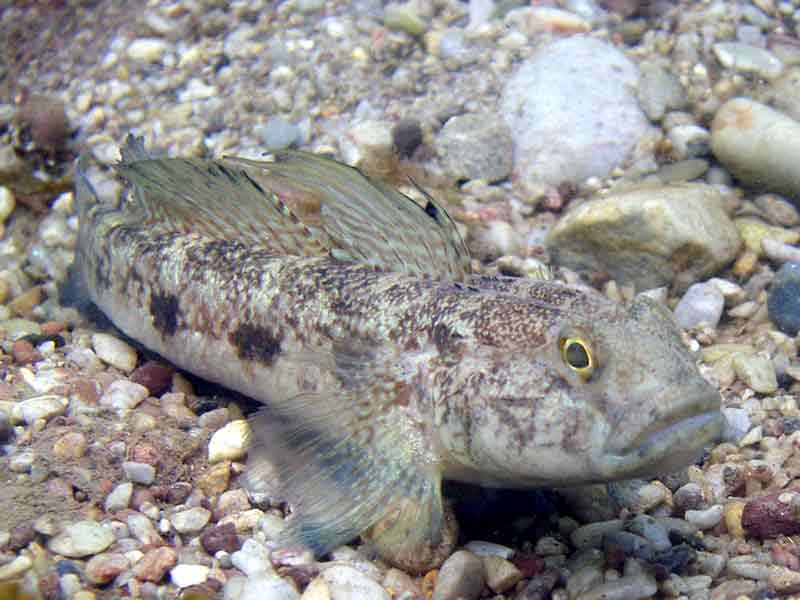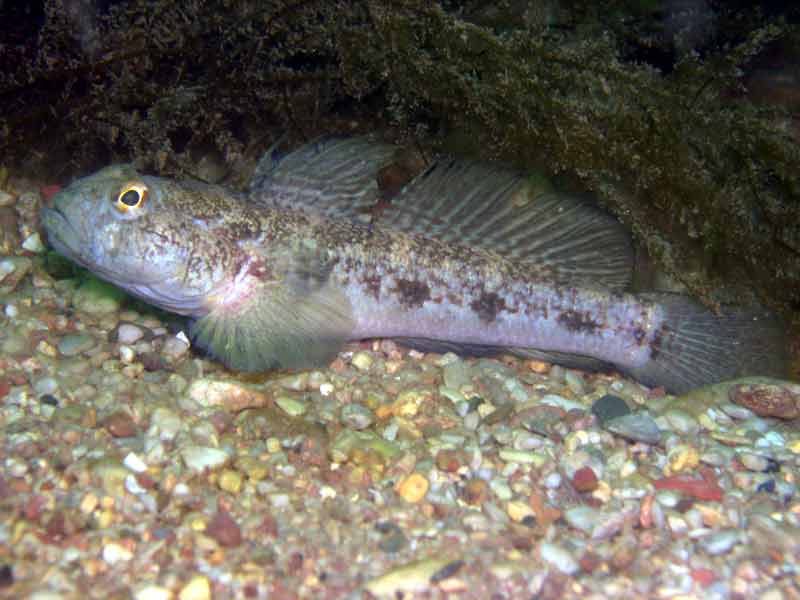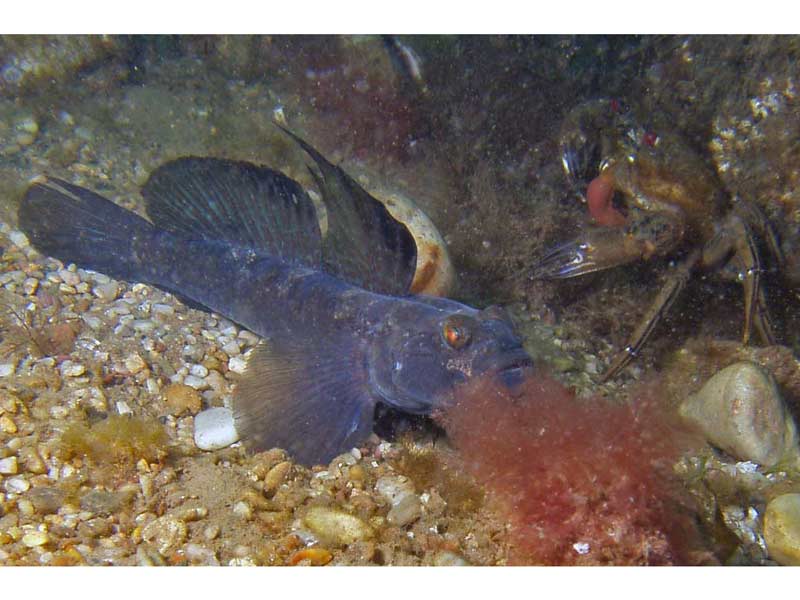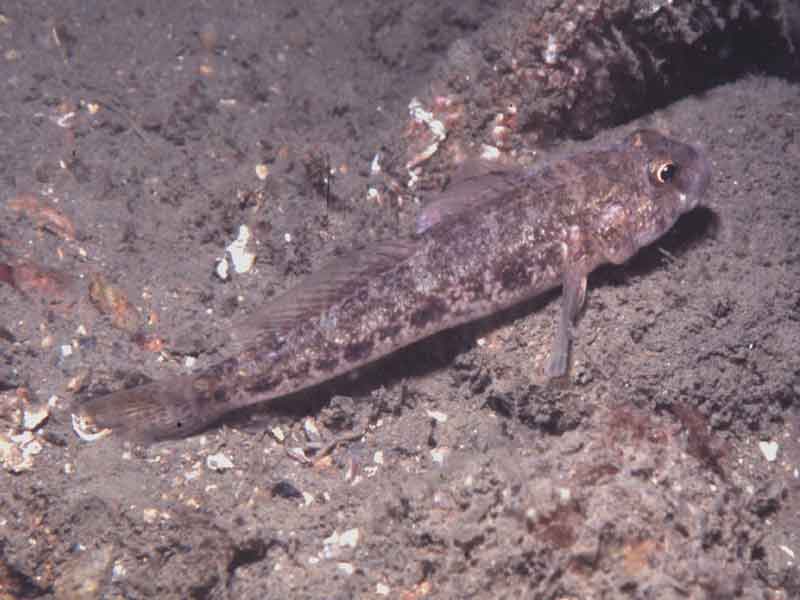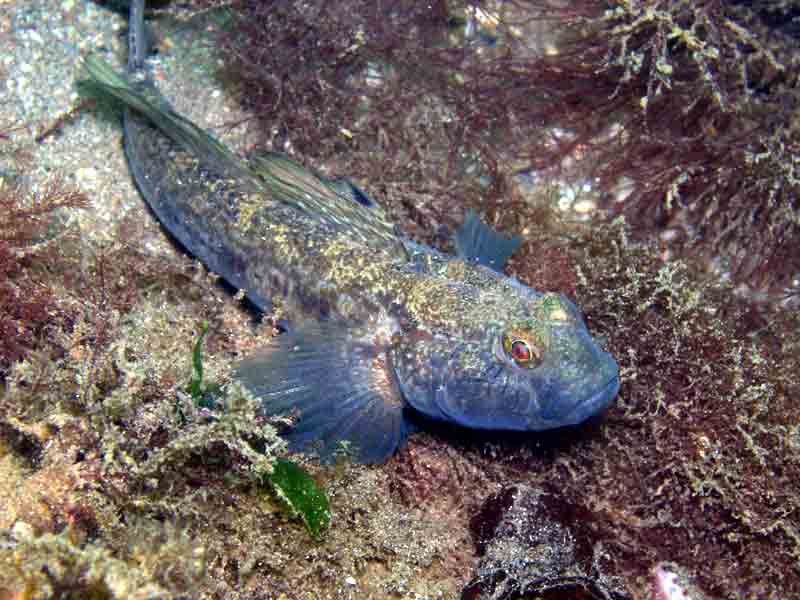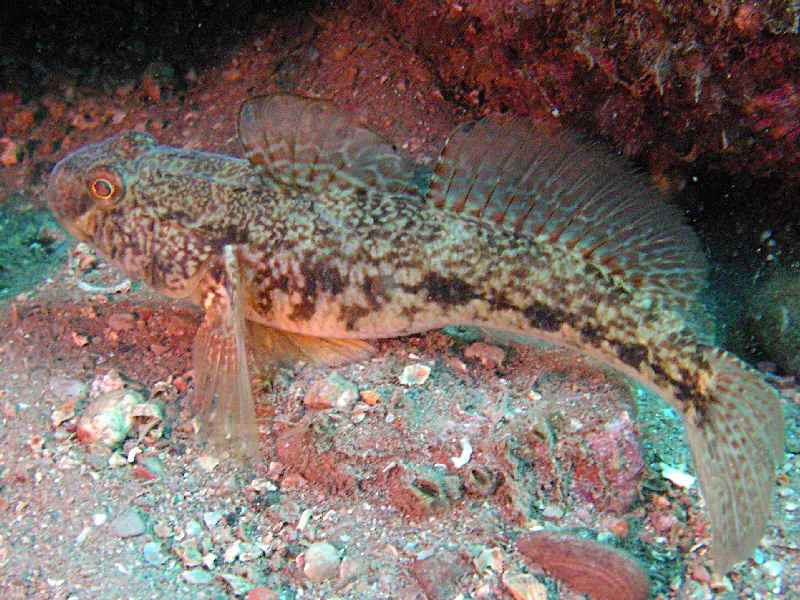 Researched by
Frances Peckett & Dr Samantha Garrard
Refereed by
Admin
Authority
Linnaeus, 1758
Other common names
-
Synonyms
-
Summary
Description
The black goby is up to 17 cm in length with the thick-set head being a quarter of the total length. In colour this species is a dark-grey or brown with lighter markings, each dorsal fin has small black mark its front end. Gobies have 2 dorsal fins and this goby species has a pointed first dorsal fin.
Recorded distribution in Britain and Ireland
Although this species has not been recorded on all coasts of the British Isles it is probably under recorded and more widely distributed than records suggest.
Global distribution
This species has been recorded from the eastern Atlantic, the Mediterranean Sea, the North Sea, the Baltic sea and the Black Sea.
Habitat
This species lives in shallow coastal or estuarine waters, rarely on shore. It lives amongst Zostera or algae on sandy or muddy bottoms, at depths between 1 and 50 m.
Identifying features
The black goby is up to 17 cm in length.
In colour this species is dark-grey or brown with lighter markings.
The thick-set head is a quarter of the total length.
The first dorsal fin is pointed.
There a small black mark on the front end of the dorsal fins.
This species is found amongst algae, Zostera, living on or near the sediment.
Additional information
This species can be confused with the rock goby as the two species are similar in size and colour, however the rock goby lives in rocky areas whereas the black goby prefers sand and mud.
Bibliography
Dipper, F., 2001. British sea fishes (2nd edn). Teddington: Underwater World Publications Ltd.

Hayward, P.J. & Ryland, J.S. (ed.) 1995b. Handbook of the marine fauna of North-West Europe. Oxford: Oxford University Press.

Howson, C.M. & Picton, B.E., 1997. The species directory of the marine fauna and flora of the British Isles and surrounding seas. Belfast: Ulster Museum. [Ulster Museum publication, no. 276.]

Muus, B.J. & Dahlstrom, P., 1974. Collins guide to the sea fishes of Britain and North-Western Europe. Wm Collins Sons & Co. Ltd: London.

Naylor, P., 2000. Marine Animals of the South West. Plymouth: Sound Diving Publications

Picton, B.E. & Costello, M.J., 1998. BioMar biotope viewer: a guide to marine habitats, fauna and flora of Britain and Ireland. [CD-ROM] Environmental Sciences Unit, Trinity College, Dublin.

Wheeler, A., 1969. The fishes of the British Isles and north-west Europe. London: Macmillan.
Datasets
Citation
This review can be cited as:
Peckett, F. & Garrard, S. L. 2007. Gobius niger Black goby. In Tyler-Walters H. and Hiscock K. Marine Life Information Network: Biology and Sensitivity Key Information Reviews, [on-line]. Plymouth: Marine Biological Association of the United Kingdom. [cited 29-11-2023]. Available from: https://www.marlin.ac.uk/species/detail/1867
---
Last Updated: 13/02/2007