Striped venus clam (Chamelea gallina)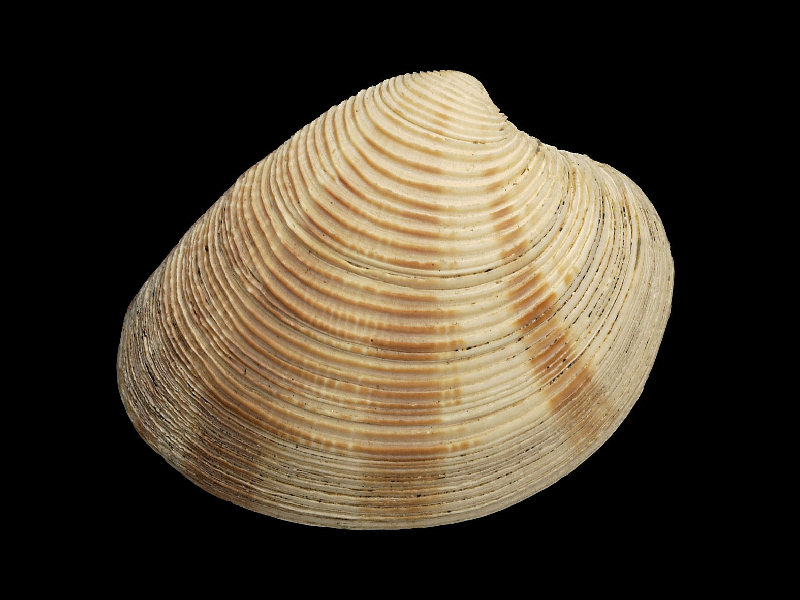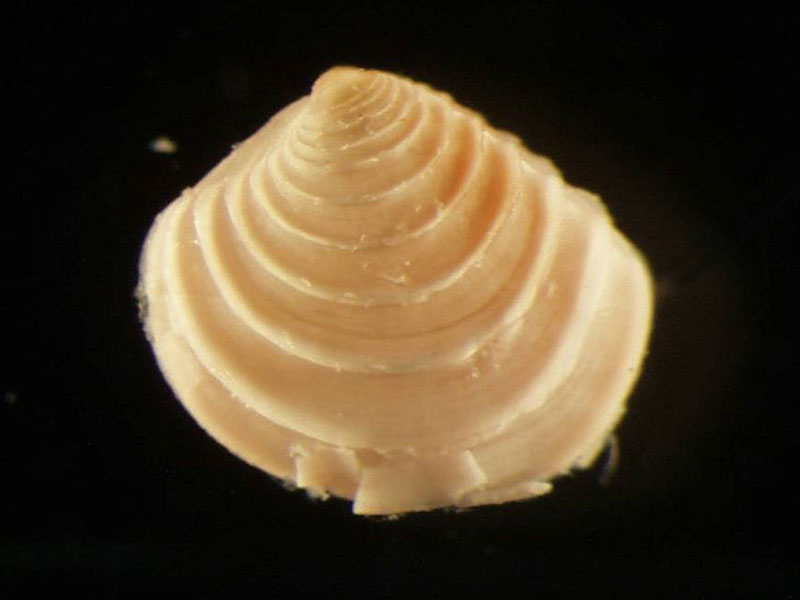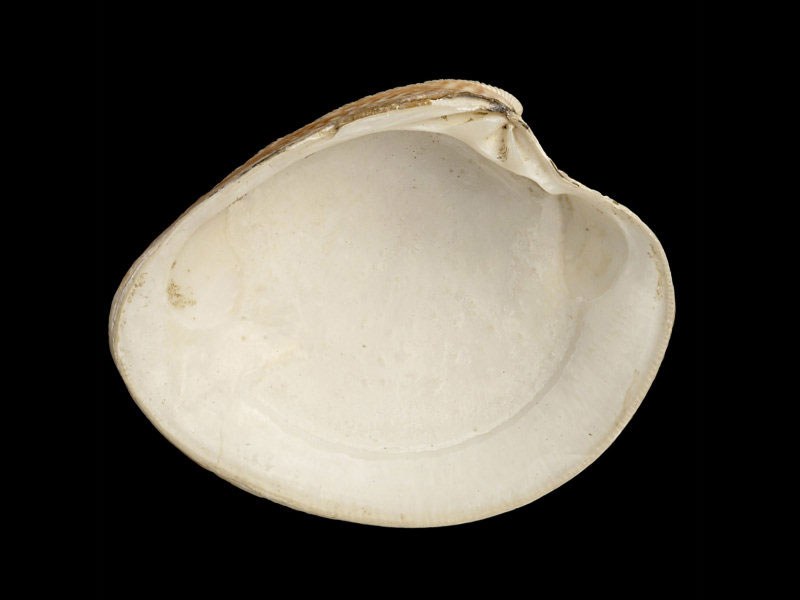 Researched by
Michelle Carter
Refereed by
Admin
Authority
(Linnaeus, 1758)
Other common names
-
Synonyms
Venus striatula (da Costa, 1778)
Summary
Description
Chamelea gallina is a moderatly large bivalve that grows up to 4 cm. The shell is thick and broadly triangular in shape with numerous fine concentric ridges. The umbones are conspicuous with the contour of the shell sloping steeply on one side of the umbone and concave on the other. The shell is off-white or cream in colour and often tinted pale yellow. There may be numerous, very fine chestnut or pinkish streaks. There are typically three broad bands of deep chestnut or reddish-brown radiating from the umbones. The coating of the shell (periostracum) is thin.
Recorded distribution in Britain and Ireland
Common on all British and Irish coasts, however, no records exist on the south east coast of England.
Global distribution
Found from Norway to the Mediterranean and the Canary Islands.
Habitat
This species is found buried in sand and muddy sand from the lower shore to depths of approximately 55 m.
Identifying features
Shell up to 4 cm across.
The contour of the shell slopes steeply on one side of the umbone and and is concave on the other side.
Off-white or cream in colour with three broad bands of red-brown or chestnut radiating from the umbones.
The shell has very fine concentric ridges of equal height and thickness over the whole of the valve.
Additional information
Chamelea gallina can live for up to 10 or 11 years (Fish & Fish, 1996).
Bibliography
Hayward, P.J. & Ryland, J.S. (ed.) 1995b. Handbook of the marine fauna of North-West Europe. Oxford: Oxford University Press.

Tebble, N., 1966. British Bivalve Seashells. A Handbook for Identification. Edinburgh: British Museum (Natural History), Her Majesty's Stationary Office.
Datasets
Citation
This review can be cited as:
Carter, M.C. 2008. Chamelea gallina Striped venus clam. In Tyler-Walters H. and Hiscock K. Marine Life Information Network: Biology and Sensitivity Key Information Reviews, [on-line]. Plymouth: Marine Biological Association of the United Kingdom. [cited 29-11-2023]. Available from: https://www.marlin.ac.uk/species/detail/2000
---
Last Updated: 17/04/2008