Fifteen-spined stickleback (Spinachia spinachia)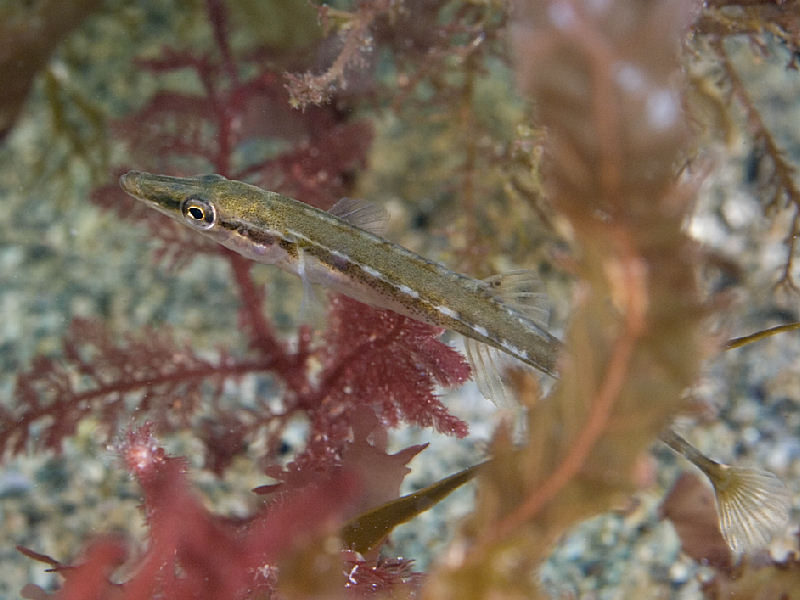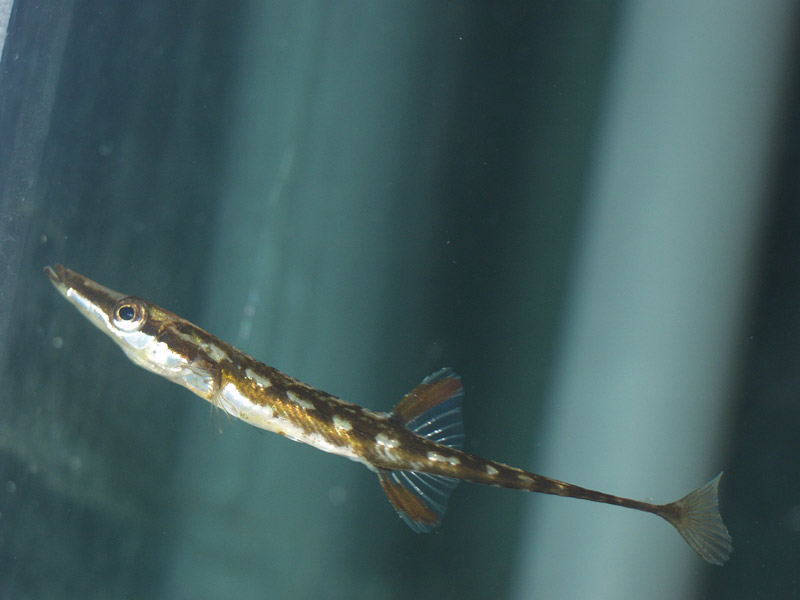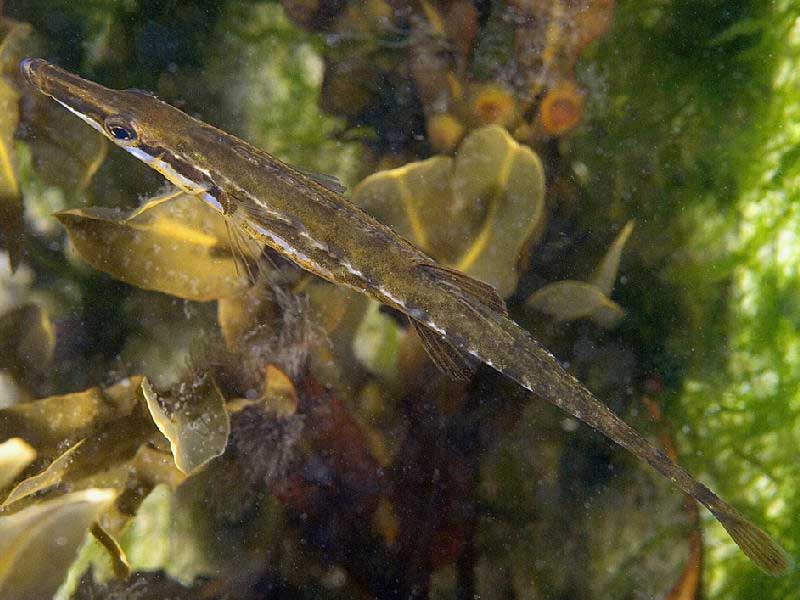 Researched by
Judith Oakley
Refereed by
Admin
Authority
(Linnaeus, 1758)
Other common names
-
Synonyms
-
Summary
Description
Spinachia spinachia is commonly known as the fifteen-spined stickleback or sea stickleback. This species characteristically has 14-17 spines in front of the dorsal fin. The body is elongate and slender, becoming very narrow before the tail fin. The pelvic fins are reduced to one spine and one small ray. The anal fin is about level with and equal in length to the dorsal fin. The tail fin is small and rounded. The body is brown or olive above and paler below. There may be dark bars on the flanks. The 15 spined stickleback can be up to 25 cm in length.
Recorded distribution in Britain and Ireland
All coasts of Britain and Ireland, but uncommon in the south east.
Global distribution
North east Atlantic, north western Europe.
Habitat
Spinachia spinachia is a demersal, non migratory fish. This species is marine, extending in to brackish water. It is found singly or in pairs confined to weedy shorelines and inshore waters less than 20 m deep
Identifying features
Very elongate, slender body becoming narrow before tail fin.
14-17 isolated spines in front of dorsal fin.
Pelvic fins represented mainly by a single spine behind the pectoral fins.
Body brown or olive above, sometimes with dark bars on the flanks, paler below.
Scales absent but flanks bear bony scutes.
Body depth less than half the head length.
Body length up to 25 cm.
Tapering snout with tiny mouth.
Dorsal and anal fins are relatively small and almost opposite.
Long narrowing peduncle with small rounded tail fin.
Additional information
The male builds a nest of algal fragments, stuck together with a kidney secretion. The female lays 150-200 eggs in the nest and dies shortly after. The male tends the eggs and guards the nest.
Bibliography
Campbell, A., 1994. Seashores and shallow seas of Britain and Europe. London: Hamlyn.

Froese, R. & Pauly, D., 2004. Fishbase. A global information system on fishes. [On-line] http://www.fishbase.org, 2004-10-18

Howson, C.M. & Picton, B.E., 1997. The species directory of the marine fauna and flora of the British Isles and surrounding seas. Belfast: Ulster Museum. [Ulster Museum publication, no. 276.]

Muus, B.J. & Dahlstrom, P., 1974. Collins guide to the sea fishes of Britain and North-Western Europe. Wm Collins Sons & Co. Ltd: London.

Wheeler, A., 1969. The fishes of the British Isles and north-west Europe. London: Macmillan.

Wheeler, A., 1994. Field Key to the Shore Fishes of the British Isles. Shrewsbury: Field Studies Council.

Whitehead, P.J.P., Bauchot, M.-L., Hureau, J.-C., Nielson, J. & Tortonese, E. 1986. Fishes of the North-eastern Atlantic and the Mediterranean. Vol. I, II & III. Paris: United Nations Educational, Scientific and Cultural Organisation (UNESCO).
Datasets
Citation
This review can be cited as:
Oakley, J.A. 2008. Spinachia spinachia Fifteen-spined stickleback. In Tyler-Walters H. and Hiscock K. Marine Life Information Network: Biology and Sensitivity Key Information Reviews, [on-line]. Plymouth: Marine Biological Association of the United Kingdom. [cited 27-09-2023]. Available from: https://www.marlin.ac.uk/species/detail/2081
---
Last Updated: 24/04/2008