Bass (Dicentrarchus labrax)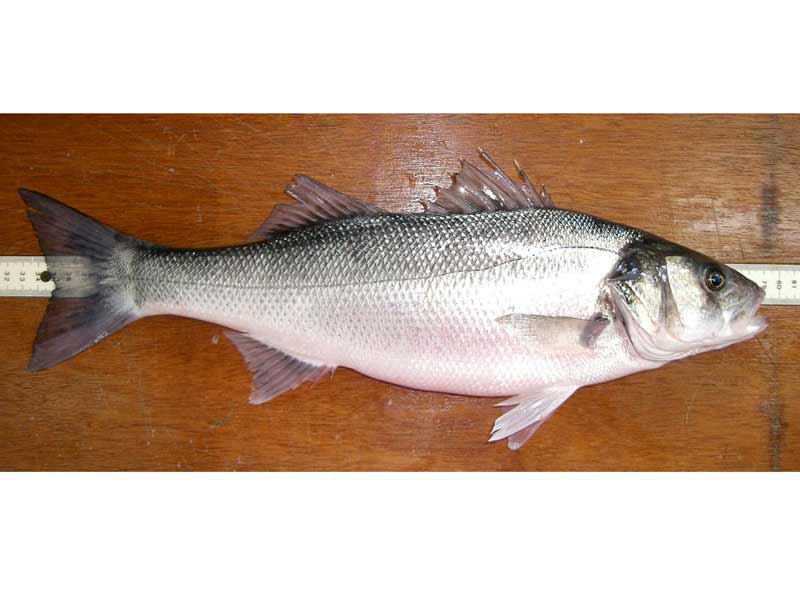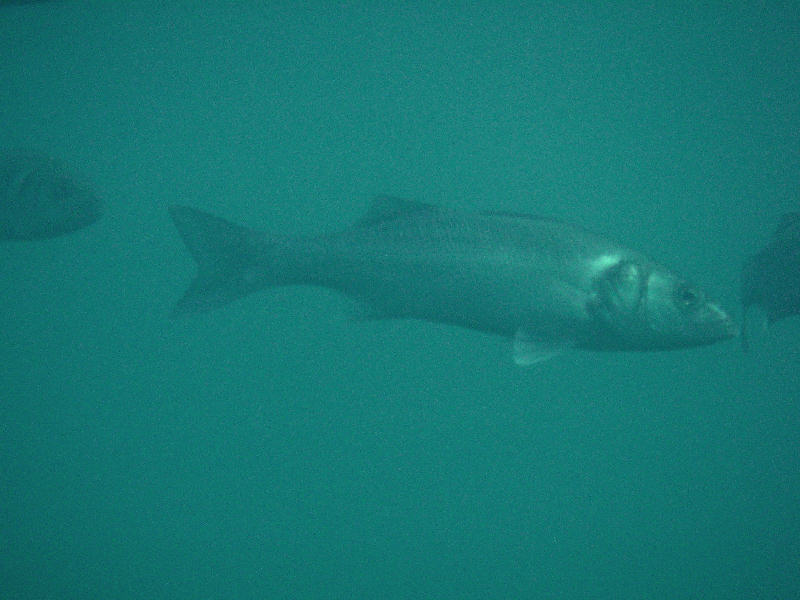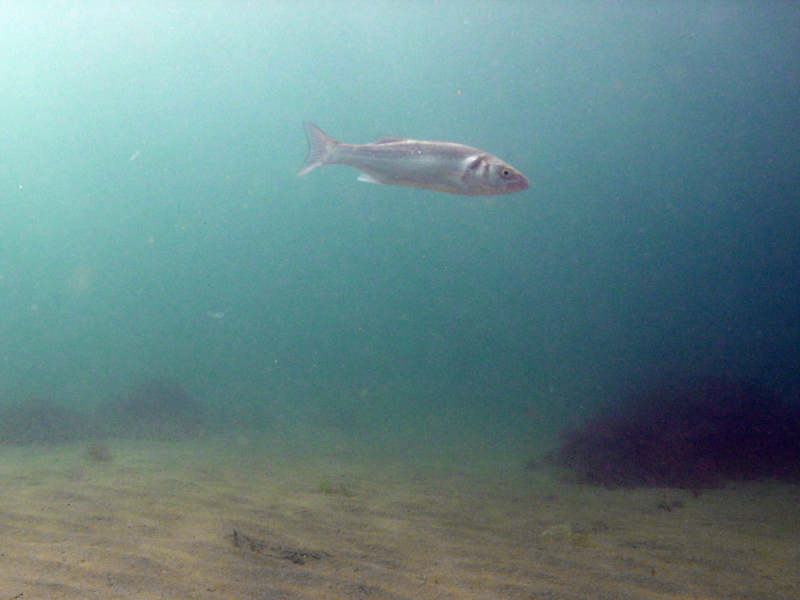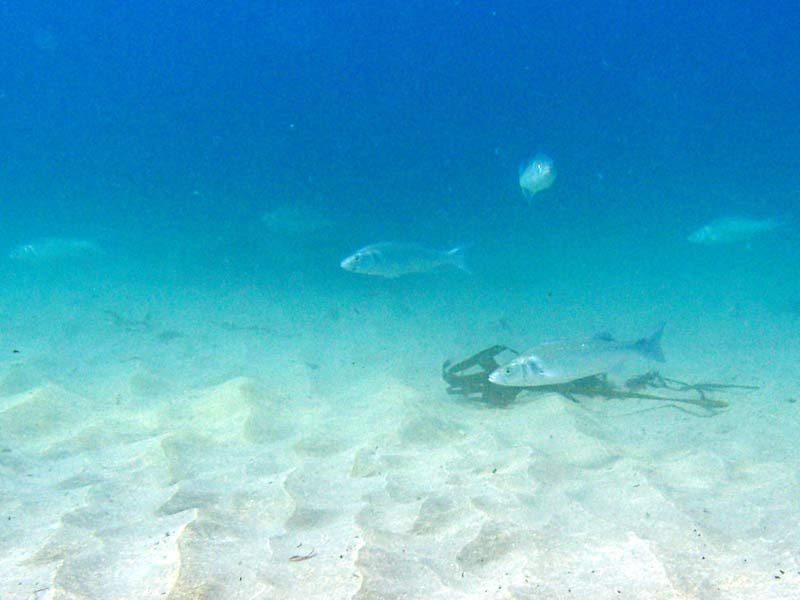 Researched by
Al Reeve
Refereed by
Admin
Authority
(Linnaeus, 1758)
Other common names
-
Synonyms
Morone labrax (Linnaeus, 1758)
Summary
Description
Dicentrarchus labrax is a thick-set fish with large scales that can grow to a length of 100 cm. The flanks are silvery in colour and the fish has a black or blue back and a yellowish or white underside. Juveniles have black spots on the upper part of the body but these spots are rare on adults. Dicentrarchus labrax has two distinct dorsal fins, the first of which is spiny with 8 or 9 spines. The head is moderately pointed and the pre-operculum (gill cover) has a row of forward pointing denticles on the lower edge. Young bass tend to school together, however, the adults are more likely to be found in smaller numbers.
Recorded distribution in Britain and Ireland
Recorded from the Scottish, English and Welsh coast with more records from south and west coasts but few records from Ireland. However Dicentrarchus labrax is likely to be present around all coasts of Britain and Ireland.
Habitat
Dicentrarchus labrax is a demersal fish present in the littoral zone over most substrata usually only to 10 m in depth but have been caught at depths of 70 m. The bass is predominantly a marine fish but are found in brackish water and in summer months enter estuaries and can penetrate some way up rivers.
Identifying features
Two dorsal fins entirely separate from one another, tail fin emarginate.
First dorsal fin spiny with eight or nine spines.
57-65 scales along lateral line.
Grey or blue back with yellowish or white belly.
Silvery fish with large scales that grows up to 100 cm in length.
Juveniles often have black spots.
Additional information
No text entered
Bibliography
FishBase, 2000. FishBase. A global information system on fishes. [On-line] http://www.fishbase.org, 2001-05-03

Howson, C.M. & Picton, B.E., 1997. The species directory of the marine fauna and flora of the British Isles and surrounding seas. Belfast: Ulster Museum. [Ulster Museum publication, no. 276.]

JNCC (Joint Nature Conservation Committee), 1999. Marine Environment Resource Mapping And Information Database (MERMAID): Marine Nature Conservation Review Survey Database. [on-line] http://www.jncc.gov.uk/mermaid

MarLIN (Marine Life Information Network), 2005. SEArchable BEnthic Data (SEABED) Map [on-line]. Data Access Sub-programme, Marine Life Information Network for Britian and Ireland http://www.marlin.ac.uk,

Naylor, P., 2000. Marine Animals of the South West. Plymouth: Sound Diving Publications

Wheeler, A., 1969. The fishes of the British Isles and north-west Europe. London: Macmillan.

Whitehead, P.J.P., Bauchot, M.-L., Hureau, J.-C., Nielson, J. & Tortonese, E. 1986. Fishes of the North-eastern Atlantic and the Mediterranean. Vol. I, II & III. Paris: United Nations Educational, Scientific and Cultural Organisation (UNESCO).
Datasets
Citation
This review can be cited as:
Reeve, A. 2007. Dicentrarchus labrax Bass. In Tyler-Walters H. and Hiscock K. Marine Life Information Network: Biology and Sensitivity Key Information Reviews, [on-line]. Plymouth: Marine Biological Association of the United Kingdom. [cited 29-11-2023]. Available from: https://www.marlin.ac.uk/species/detail/2127
---
Last Updated: 31/08/2007