Black sea bream (Spondyliosoma cantharus)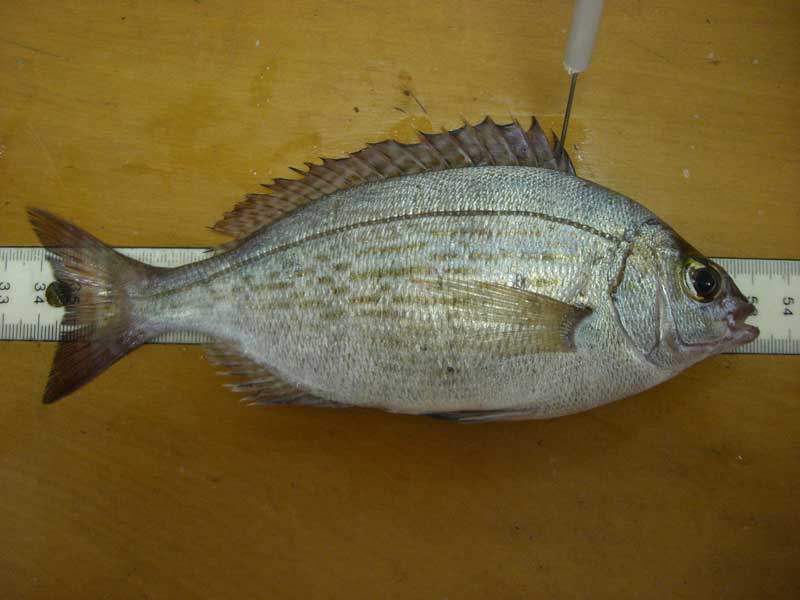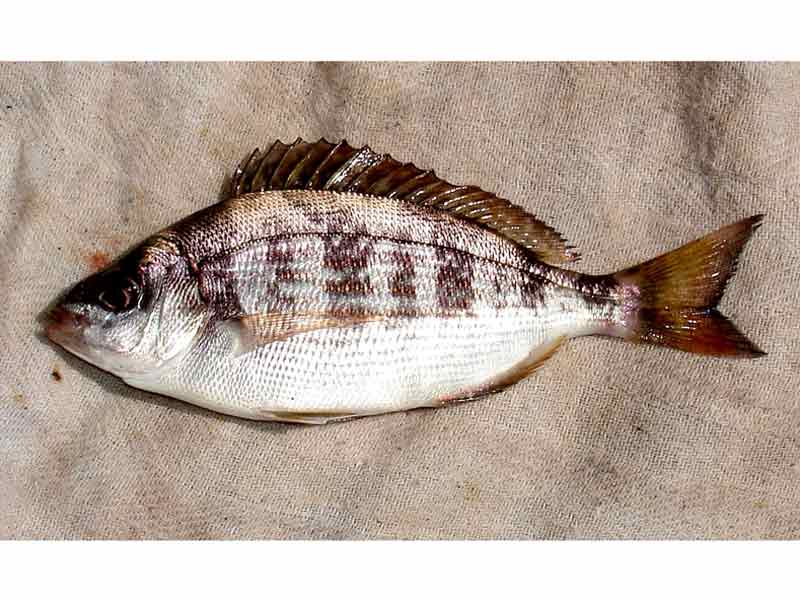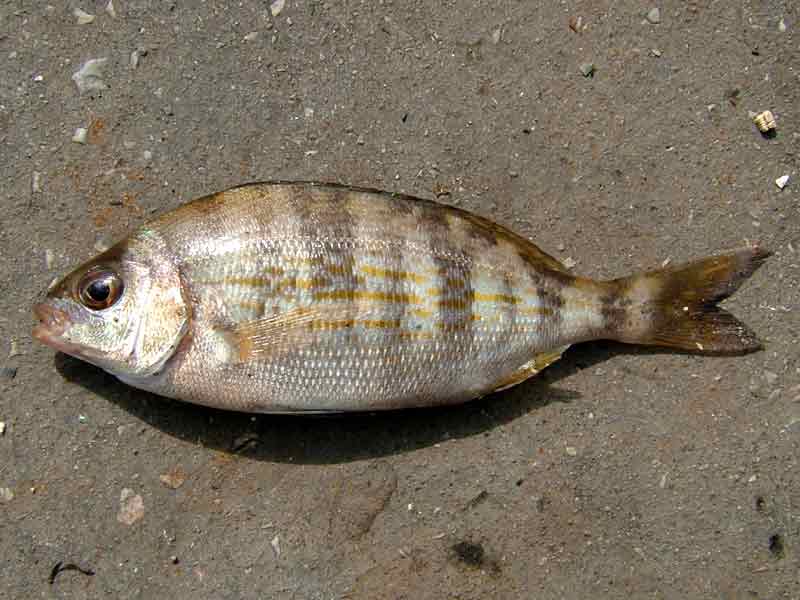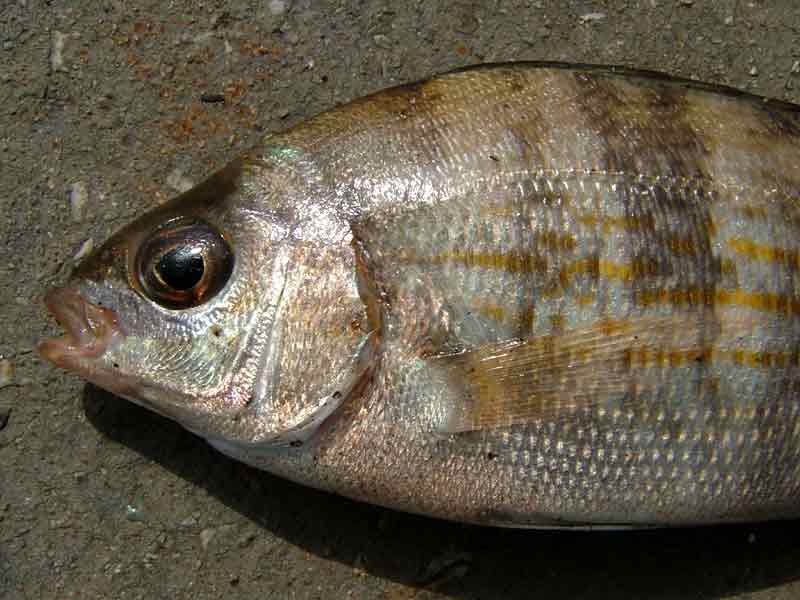 Researched by
Ana Ruiz
Refereed by
Admin
Authority
(Linnaeus, 1758)
Other common names
-
Synonyms
-
Summary
Description
Black sea bream is oval in outline. Adults are a large (35-40 cm), silvery fish, although some have 6-9 dusky, vertical bars on the sides. It has a single long dorsal and anal fin and a large, slightly forked tail. The mouth is small and the jaws are equal in length. The profile of the head is smoothly convex in the young but changes to concave in mature males. Nesting males are often almost black in colour. Juveniles usually have numerous broken yellow stripes along the sides and a dark edge to the tail.
Recorded distribution in Britain and Ireland
Found off south-west Britain and east Ireland in the English Channel and the Irish Sea.
Habitat
Found over seagrass beds and rocky and sandy bottoms down to about 300 m.
Identifying features
A large silvery fish.
A single long dorsal fin.
A small mouth.
Black rim on tail (especially in young fish).
Additional information
Spawning occurs in April and May. The Black sea bream lays its eggs on a nest that the male excavates on the sand with its tail. Black sea bream is a hermaphrodite and undergoes a change in sex during its life. It is omnivorous, feeding on seaweeds and small invertebrates, especially crustaceans. It is an important food fish.
Bibliography
Dipper, F., 2001. British sea fishes (2nd edn). Teddington: Underwater World Publications Ltd.

Howson, C.M. & Picton, B.E., 1997. The species directory of the marine fauna and flora of the British Isles and surrounding seas. Belfast: Ulster Museum. [Ulster Museum publication, no. 276.]

Quero, J-C., Hureau, J-C., Karrer, C., Post, A. & Saldanha, L. (eds.), 1990. Check-list of the fishes of the eastern tropical Atlantic (CLOFETA) JNICT, Lisbon; SEI, Paris; and UNESCO, Paris.
Datasets
Citation
This review can be cited as:
Ruiz, A. 2008. Spondyliosoma cantharus Black sea bream. In Tyler-Walters H. and Hiscock K. Marine Life Information Network: Biology and Sensitivity Key Information Reviews, [on-line]. Plymouth: Marine Biological Association of the United Kingdom. [cited 29-11-2023]. Available from: https://www.marlin.ac.uk/species/detail/2175
---
Last Updated: 17/04/2008