Common spider crab (Maja brachydactyla)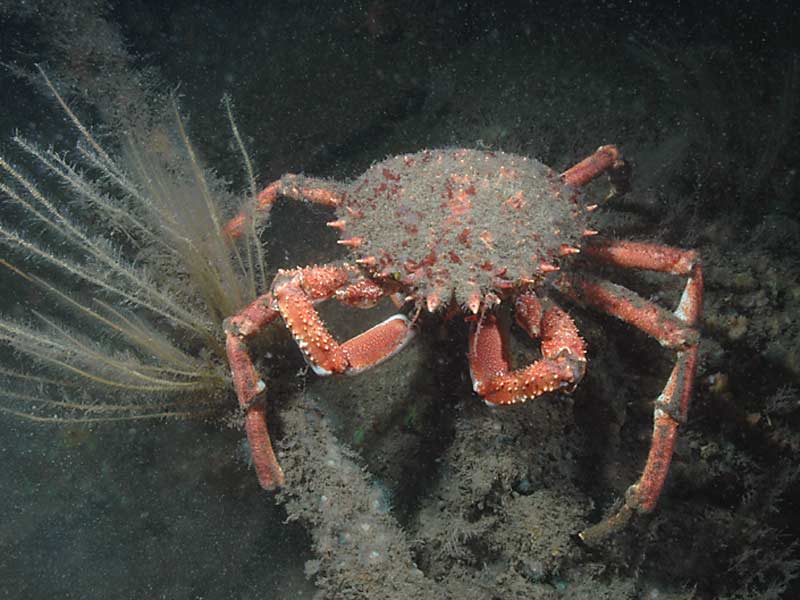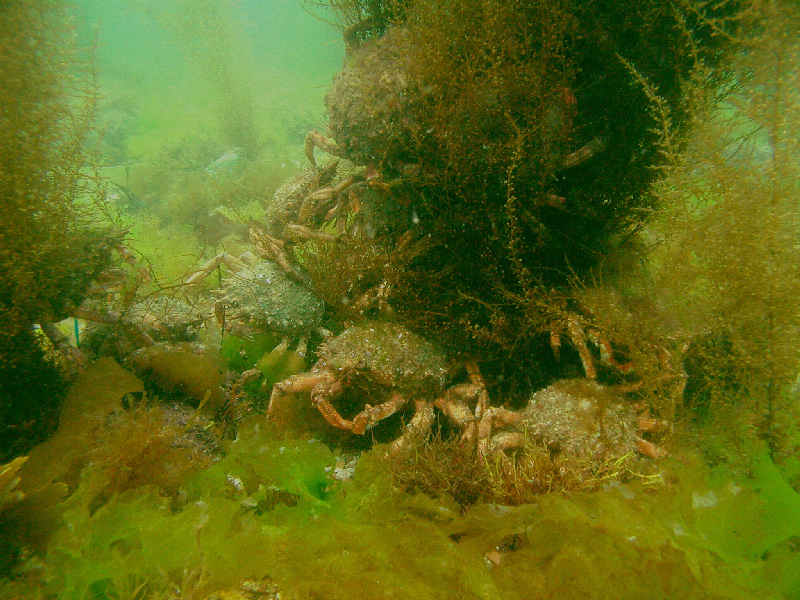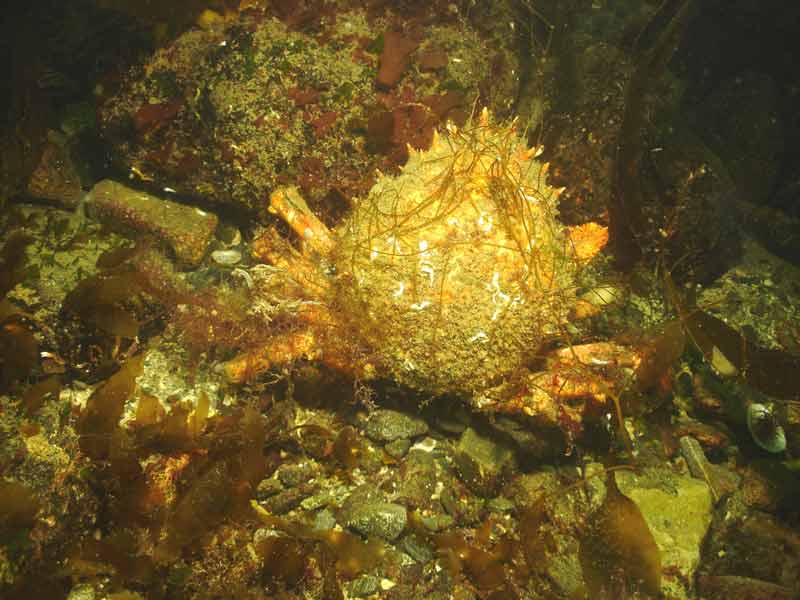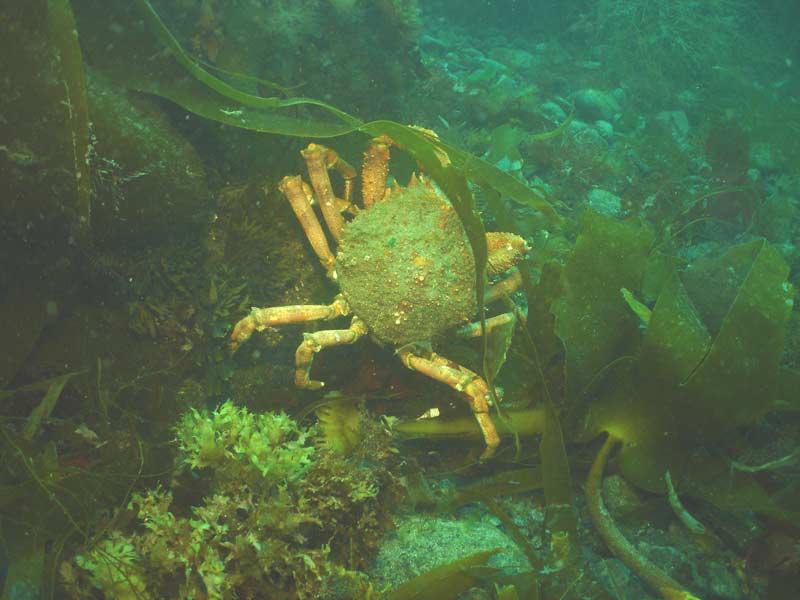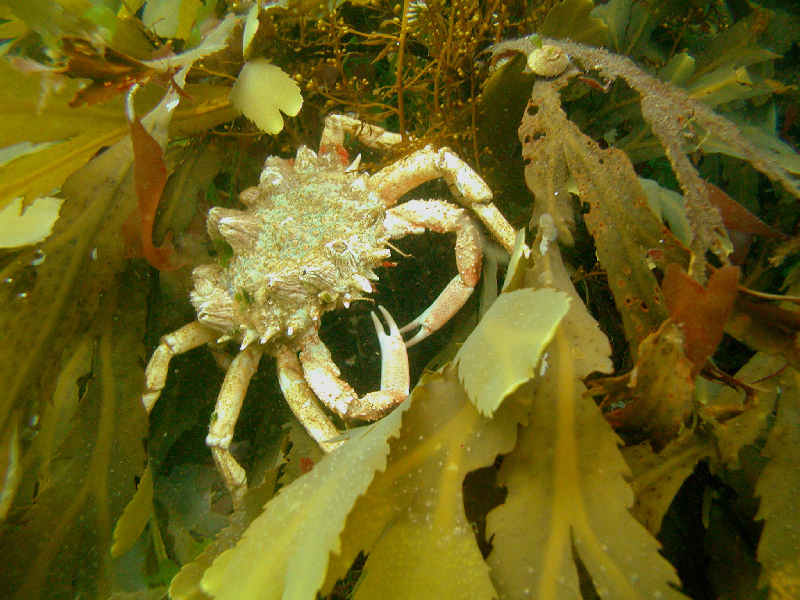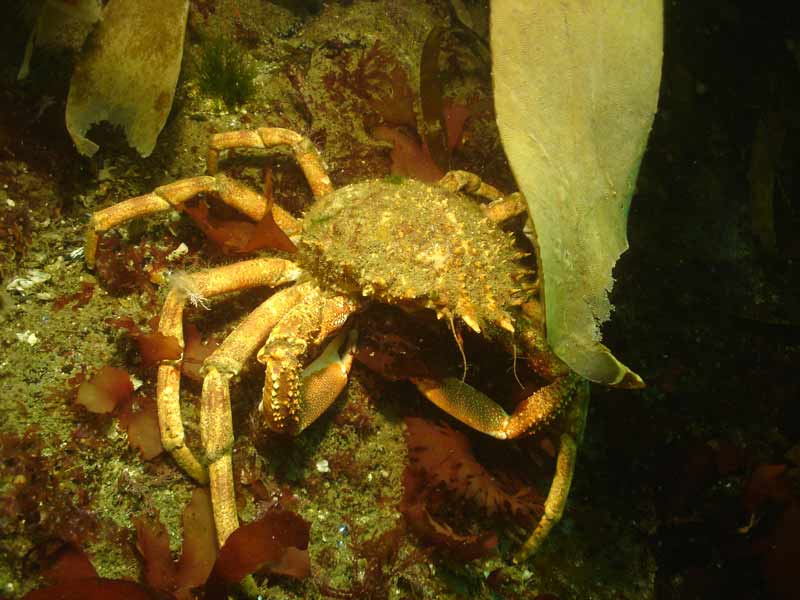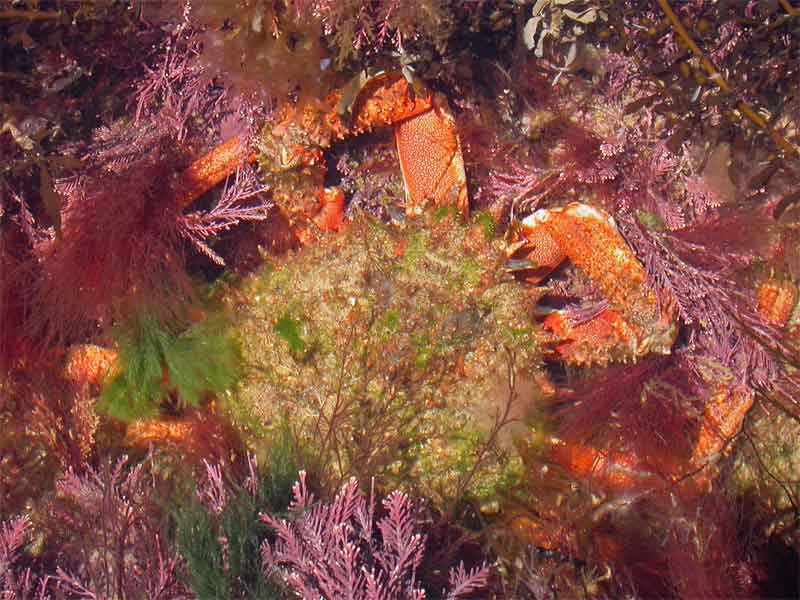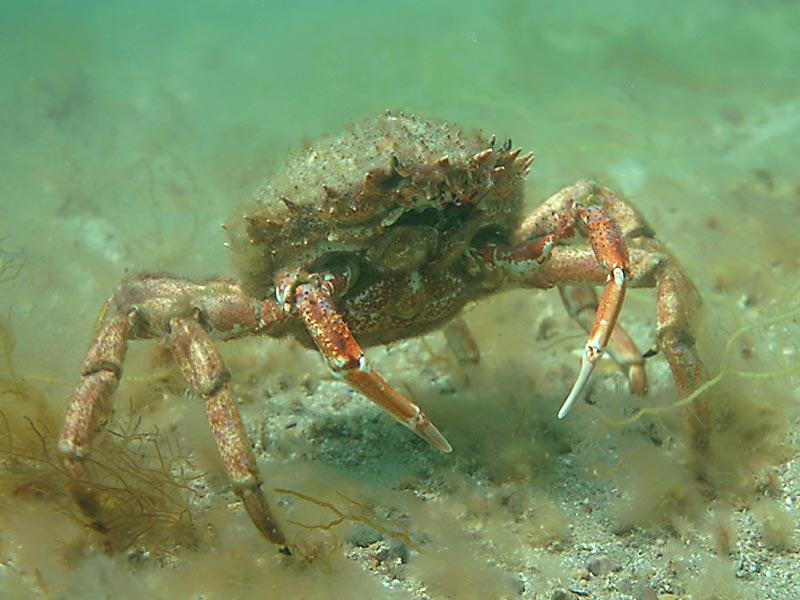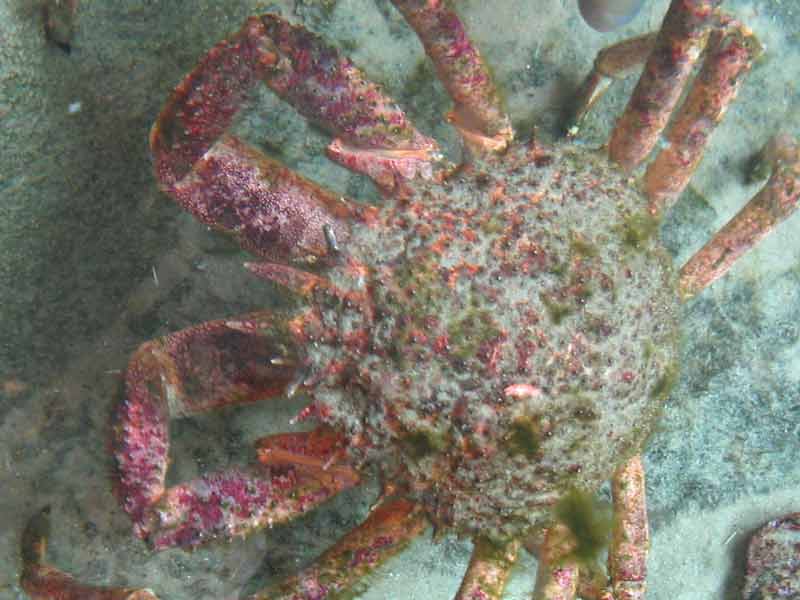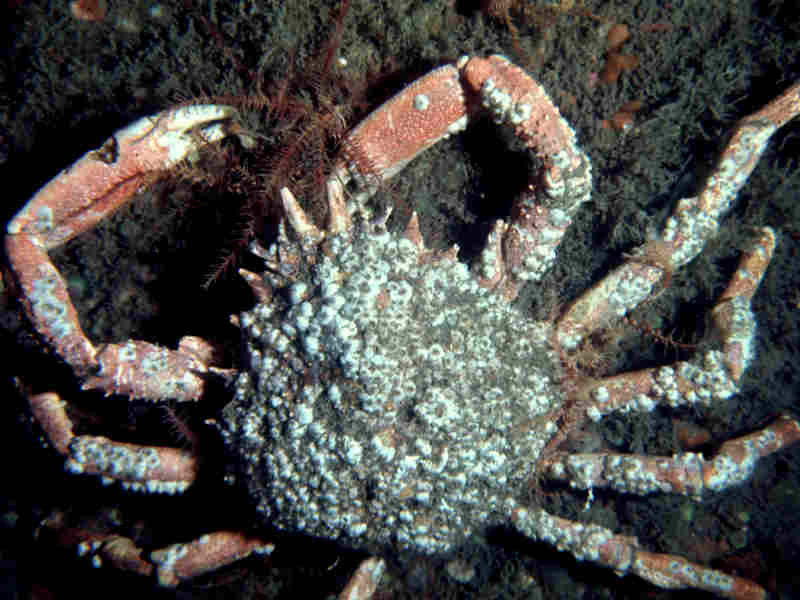 Researched by
Andrew Hosie
Refereed by
Admin
Authority
Balss, 1922
Other common names
-
Synonyms
Maja squinado , Maja gigantea
Summary
Description
The largest spider crab in the British Isles. The common spider crab is red, brownish-red, or yellowish in colour and the body is up to 20 cm long. It has a circular to oval shell (carapace), broad at the back and narrow at the front. Strong tapering spines border the shell, while the rest of the shell bears smaller spines. The small eyes are either side of two distinct frontal spines. The legs are covered by hairs. The first pair of legs bear small claws while the rest taper to stout, dark tips. The shell is usually covered with algae.
Recorded distribution in Britain and Ireland
Found in south and west Britain and Ireland, this species is thought to be extending its range further North in scotland.
Habitat
Found at extreme low water to around 50 m, Maja brachydactyla inhabitats rocky or coarse sandy areas.
Identifying features
Carapace strongly convex, both transversely and longitudinally.
Dorsal surface with many short and acute spines.
Frontal region produced as a stout, short, bifid rostrum each half conspicuously diverging outward or almost parallel.
Chelipeds equal and along with second to fifth pairs of pereiopods, moderately stout, segments with spinules.
Additional information
Maja brachydactyla was until recently considered to be conspecific with Maja squinado. Maja squinado has a Mediterranean distribution, while Maja brachydactyla is found in the northeast Atlantic Ocean from Morrocco to Scotland.
Bibliography
Crothers, J. & Crothers, M., 1988. A key to the crabs and crab-like animals of British inshore waters. Somerset, England: Field Studies Council. [AIDGAP guide, no. 155.]

Hayward, P.J. & Ryland, J.S. (ed.) 1995b. Handbook of the marine fauna of North-West Europe. Oxford: Oxford University Press.

Neumann, V. 1998. A review of the Maja squinado (Crustacea: Decapoda: Brachyura) species-complex with a key to the eastern Atlantic and Mediterranean species of the genus Journal of Natural History, 32, 1667-1684
Datasets
Citation
This review can be cited as:
Hosie, A.M. 2009. Maja brachydactyla Common spider crab. In Tyler-Walters H. and Hiscock K. Marine Life Information Network: Biology and Sensitivity Key Information Reviews, [on-line]. Plymouth: Marine Biological Association of the United Kingdom. [cited 11-12-2023]. Available from: https://www.marlin.ac.uk/species/detail/2225
---
Last Updated: 09/01/2009