A barnacle (Hesperibalanus fallax)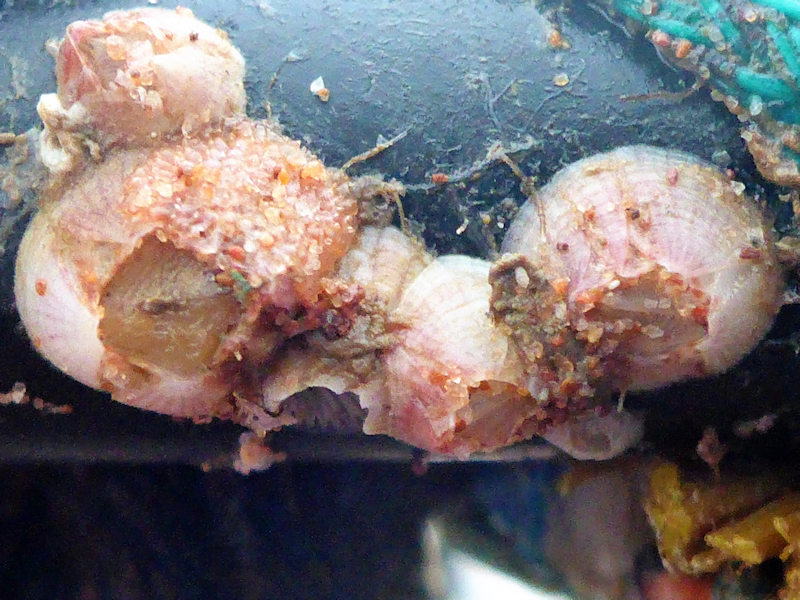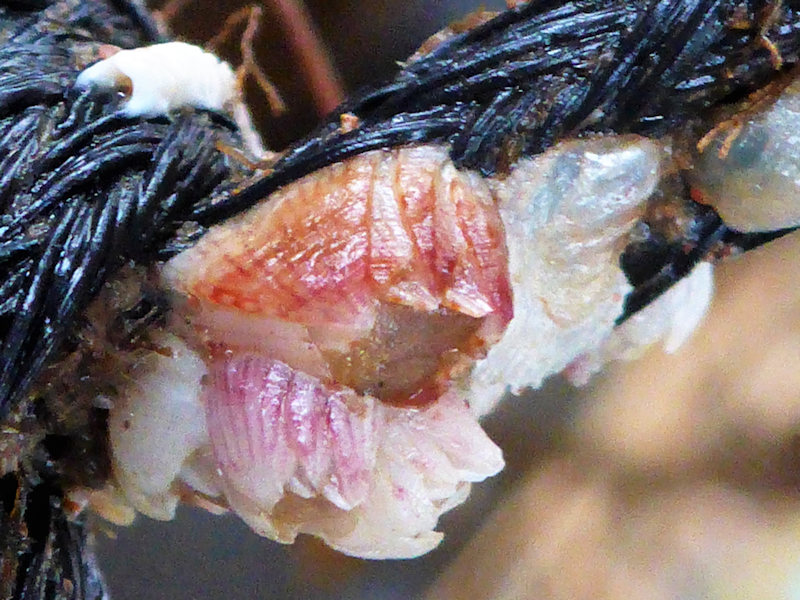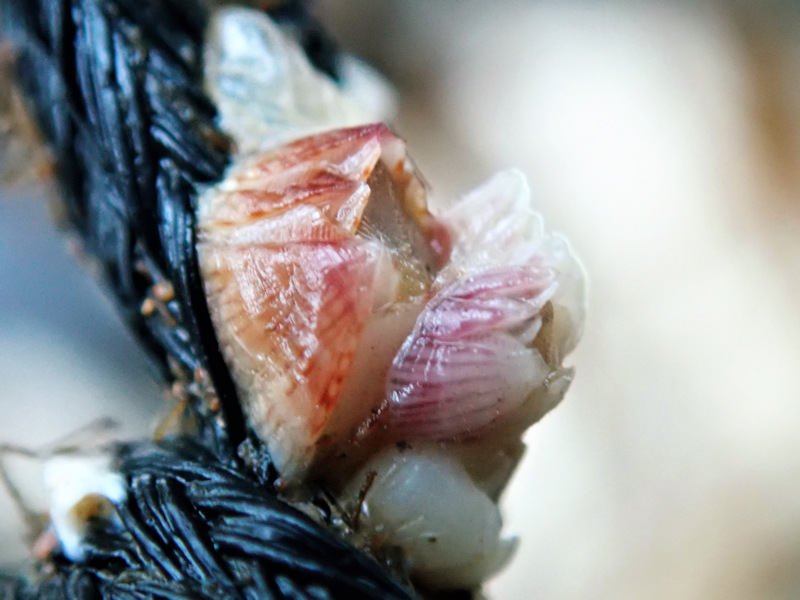 Researched by
Andrew Hosie
Refereed by
Admin
Authority
(Broch, 1927)
Other common names
-
Synonyms
Balanus occidentalis , Balanus fallax , Solidobalanus fallax
Summary
Description
Solidobalanus fallax is a small barnacle reaching 12 mm in diameter, typically epibiotic and found in shallow seas. The shell is comprised of 6 poreless shell plates (parietes) and a poreless calcareous base. The shell plates are generally white with reddish-pruple patches. The opercular membrane bear brown or black banding on a yellow field.
Recorded distribution in Britain and Ireland
In the British Isles, Solidobalanus fallax has only been recorded from the southwest coasts of England and Wales.
Global distribution
Considered native to the Atlantic Coast of tropical Africa, Solidobalanus fallax is considered to have extended its range North through Portugal and France to Belgium and the Netherlands.
Habitat
Solidobalanus fallax is typically epibiotic on a wide range of organisms including other crustaceans, hydroids, algae and molluscs. It has also been recorded from man-made objects such as plastics and lobster pots. Solidobalanus fallax is found in the upper sublittoral to around 200 m.
Identifying features
Shell almost globose, with thin walls.
Basis and shell plates without pores.
Lateral projections on shell plates sloped, giving the orifice a toothed look.
Opercular membrane yellow with brown or black banding.
Additional information
Solidobalanus fallax is considered to be non-native within the British Isles as well as northern Europe believed to have relatively recently expanded its range northward from Africa.
Citation
This review can be cited as:
Hosie, A.M. 2008. Hesperibalanus fallax A barnacle. In Tyler-Walters H. and Hiscock K. Marine Life Information Network: Biology and Sensitivity Key Information Reviews, [on-line]. Plymouth: Marine Biological Association of the United Kingdom. [cited 11-12-2023]. Available from: https://www.marlin.ac.uk/species/detail/2304
---
Last Updated: 07/10/2008